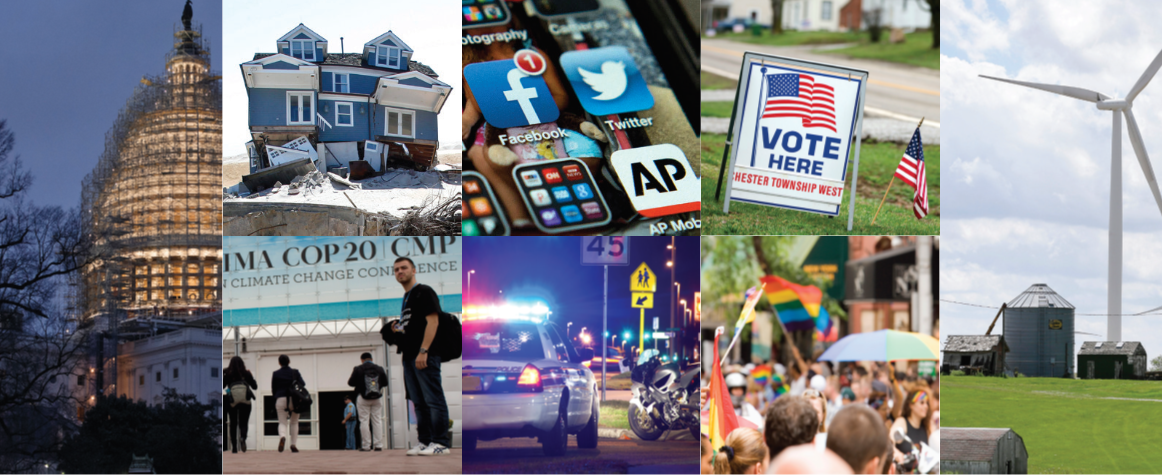 In a world increasingly defined by the pace of change, citizens, policymakers and business leaders alike need ever more timely and reliable information upon which to base their decisions. The Associated Press-NORC Center for Public Affairs Research taps into the power of social science research and the highest-quality journalism to bring key information to people across the nation and throughout the world.
The Associated Press (AP) is an independent global news organization dedicated to factual reporting. Founded in 1846, AP today remains the most trusted source of fast, accurate, unbiased news in all formats and the essential provider of the technology and services vital to the news business. More than half the world's population sees AP journalism every day.
NORC at the University of Chicago is an objective and non-partisan research institution that delivers reliable data and rigorous analysis to guide critical programmatic, business, and policy decisions. Since 1941, NORC has conducted groundbreaking studies, created and applied innovative methods and tools, and advanced principles of scientific integrity and collaboration. Today, government, corporate, and nonprofit clients around the world partner with NORC to transform increasingly complex information into useful knowledge.
By pairing the research rigor of NORC at the University of Chicago with the journalistic independence and global media reach of The Associated Press, The AP-NORC Center gathers, analyzes, and disseminates data with unmatched speed, precision, and clarity. We inform public policy debates as they are taking place and contribute to the informed electorate every democracy needs to function properly. 
The headquarters of the Center is located at NORC's Chicago offices, but draws on the combined resources of both organizations.