Published: July 27, 2020
With less than four months to go until Election Day, Americans report a high level of interest in the 2020 presidential campaign, according to the survey conducted by The Associated Press-NORC Center for Public Affairs Research July 16-20, 2020.
As expected there are large partisan differences in voters' views of the candidates and issues.
Seventy-four percent of registered voters are interested in the election, but just 32% feel excited about the upcoming contest between Donald Trump and Joe Biden. Republican voters are more inclined to be excited about the election compared to Democrats (40% vs 30%). Democrats are more likely than Republicans to feel frustrated (64% vs. 49%) and anxious (69% vs. 53%).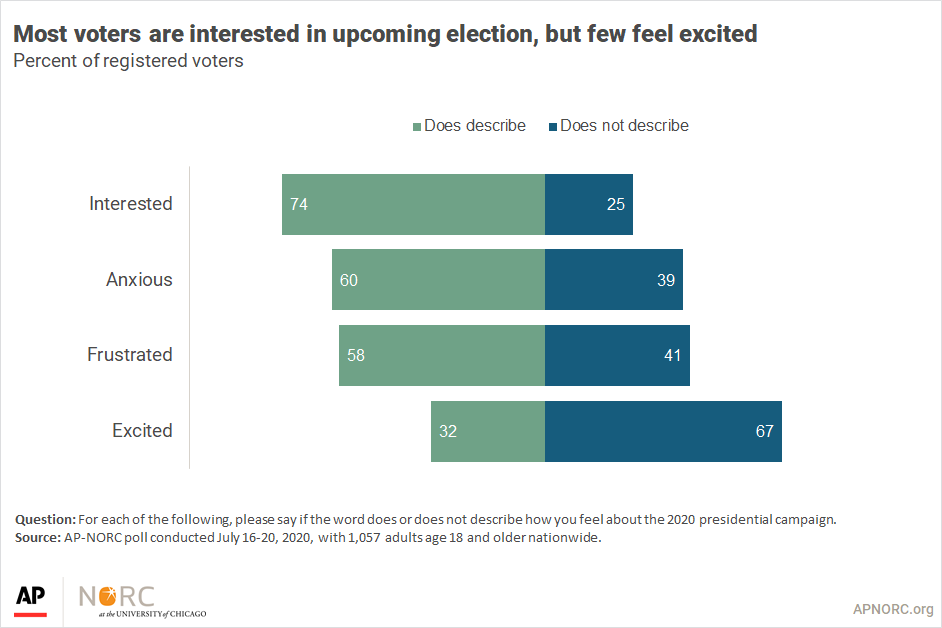 Registered voters have mixed views when asked to assess the personal qualities of Trump and Biden. About half see Trump as someone who stands up for what he believes in. Fewer say he is honest, caring, capable, or a strong leader. More registered voters describe Biden as honest and that he cares for people like them.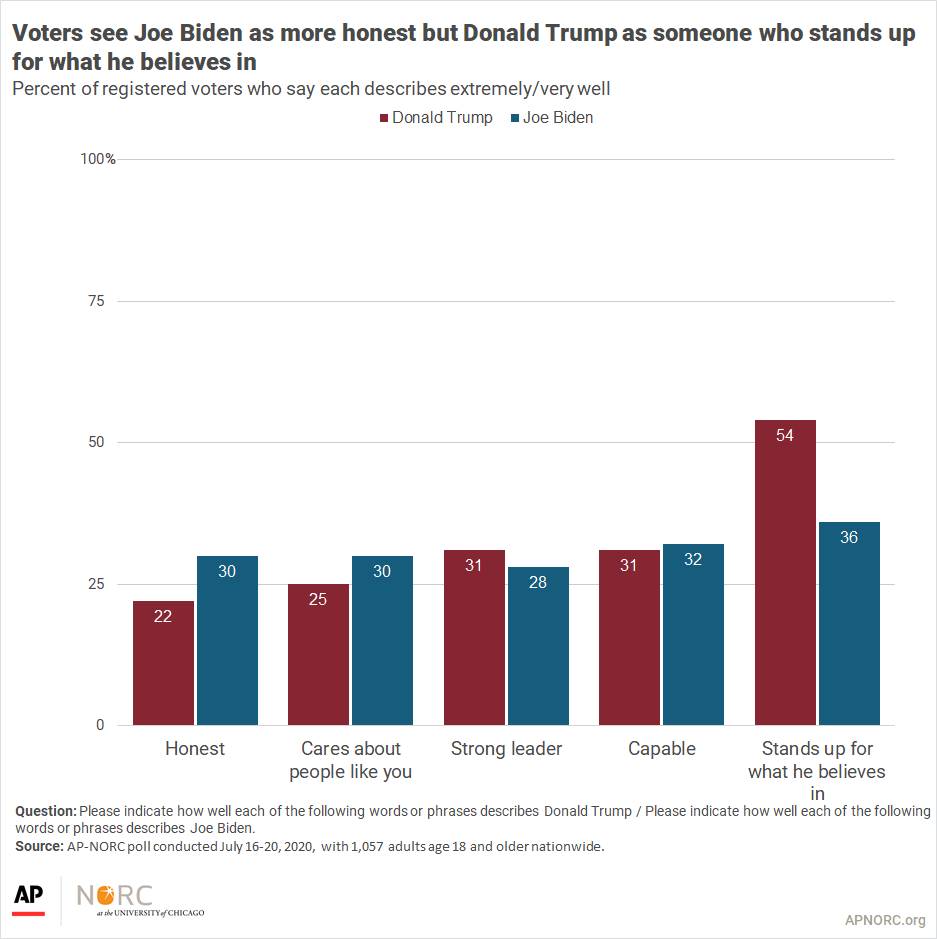 Registered voters support a public option for health insurance and prohibiting the sale of semiautomatic weapons. There is little support among voters for restricting access to abortion services or for the wall along the border with Mexico. More voters support than oppose new tariffs, carbon taxes, and reducing business regulation, though nearly a third of registered voters lack an opinion on all three issues. Voters are closely divided on the subject of removing Confederate statues.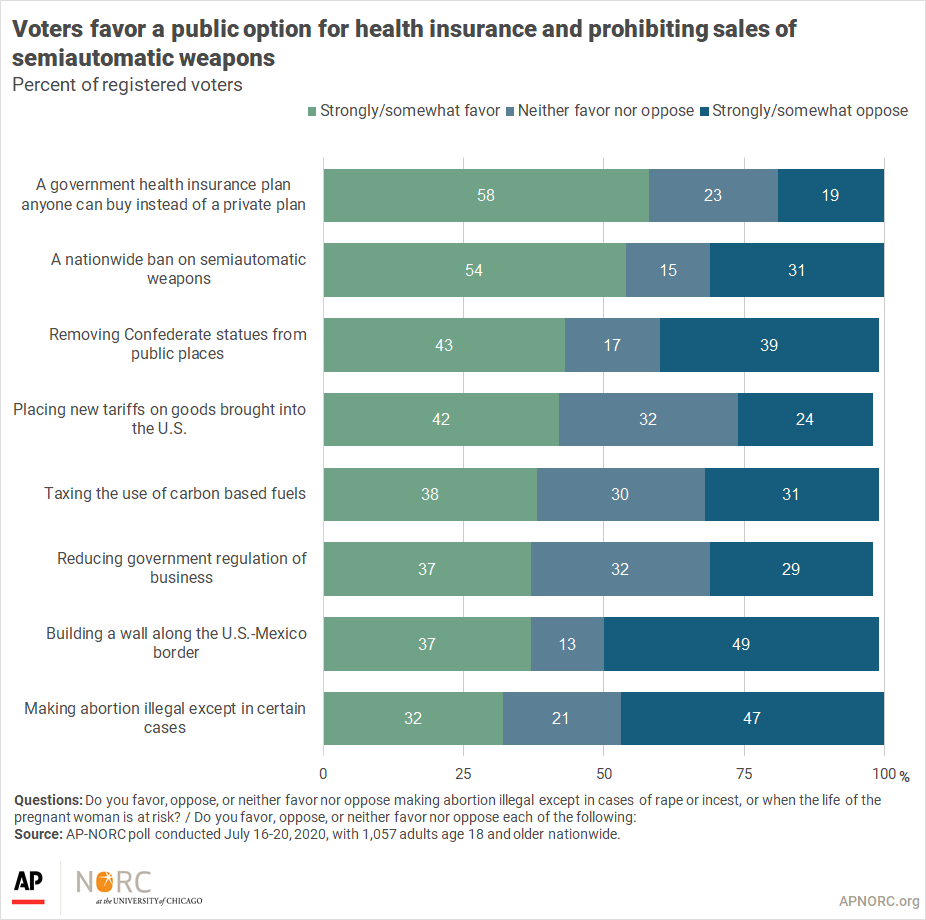 The nationwide poll was conducted July 16-20, 2020 using the AmeriSpeak® Panel, the probability-based panel of NORC at the University of Chicago. Online and telephone interviews using landlines and cell phones were conducted with 1,057 adults, of whom 922 say they are registered to vote. The margin of sampling error for all adults is +/- 4.3 percentage points; for registered voters it is +/- 4.6 percentage points.
AP-NORC Center for Public Affairs Research. (July, 2020). "Campaign 2020: The Candidates and Issues." [https://apnorc.org/projects/campaign-2020:-the-candidates-and-issues]