March 25, 2022
A majority of Americans are concerned about the increasing cost of everyday items like groceries, gas, and other goods and services. With energy and consumer prices on the rise, nearly 7 in 10 consider the national economy to be in poor condition.
Americans, however, are more optimistic about their own finances. Sixty-three percent describe the financial situation in their own household as good.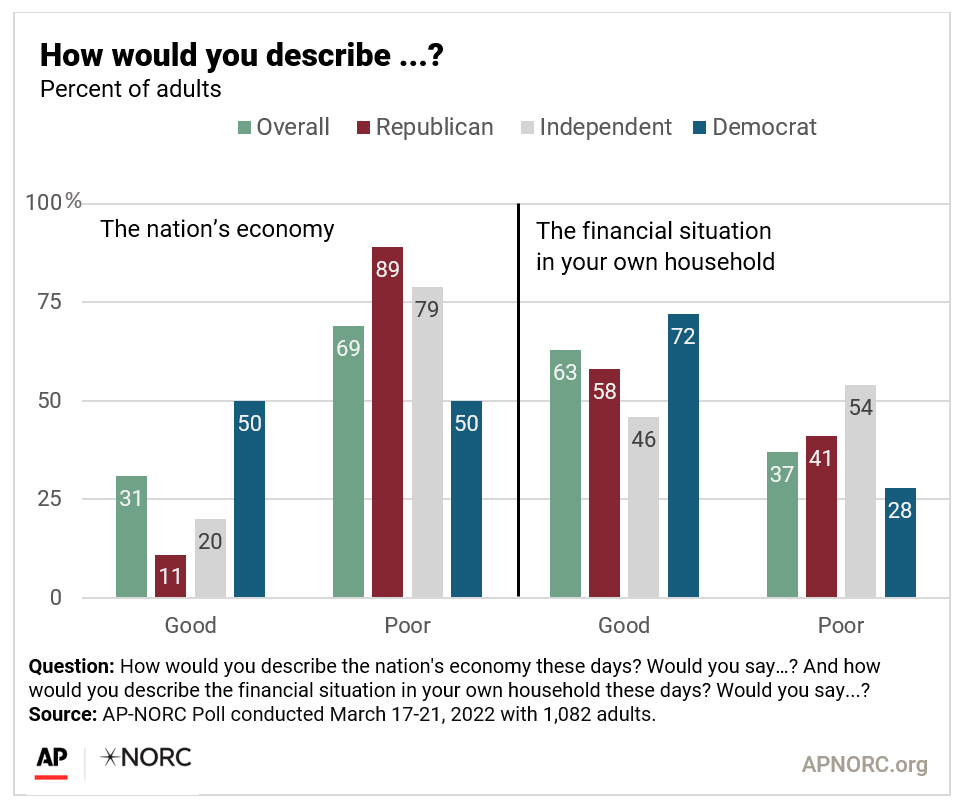 Joe Biden continues to receive low marks on his handling of the economy, with just 34% of Americans expressing approval. And although more Americans think his policies have hurt the economy than helped it, a majority believes higher gas prices are outside of his control.
Just 31% of Americans describe the national economy as good, while 69% describe it as poor. Republicans are much more pessimistic than Democrats, with half of Democrats describing it as good compared to just 11% of Republicans.
Americans are more optimistic about their own household, with 63% describing their own finances as good. And although Republicans remain more pessimistic, majorities of both Republicans and Democrats agree that their own financial situation is good.
Americans are most concerned about the prices of gas and groceries, with majorities citing a direct impact of higher than usual prices on their personal finances. Again, Republicans are more likely to express concern than Democrats, although a majority of both parties are extremely or very concerned about the impact of gas prices.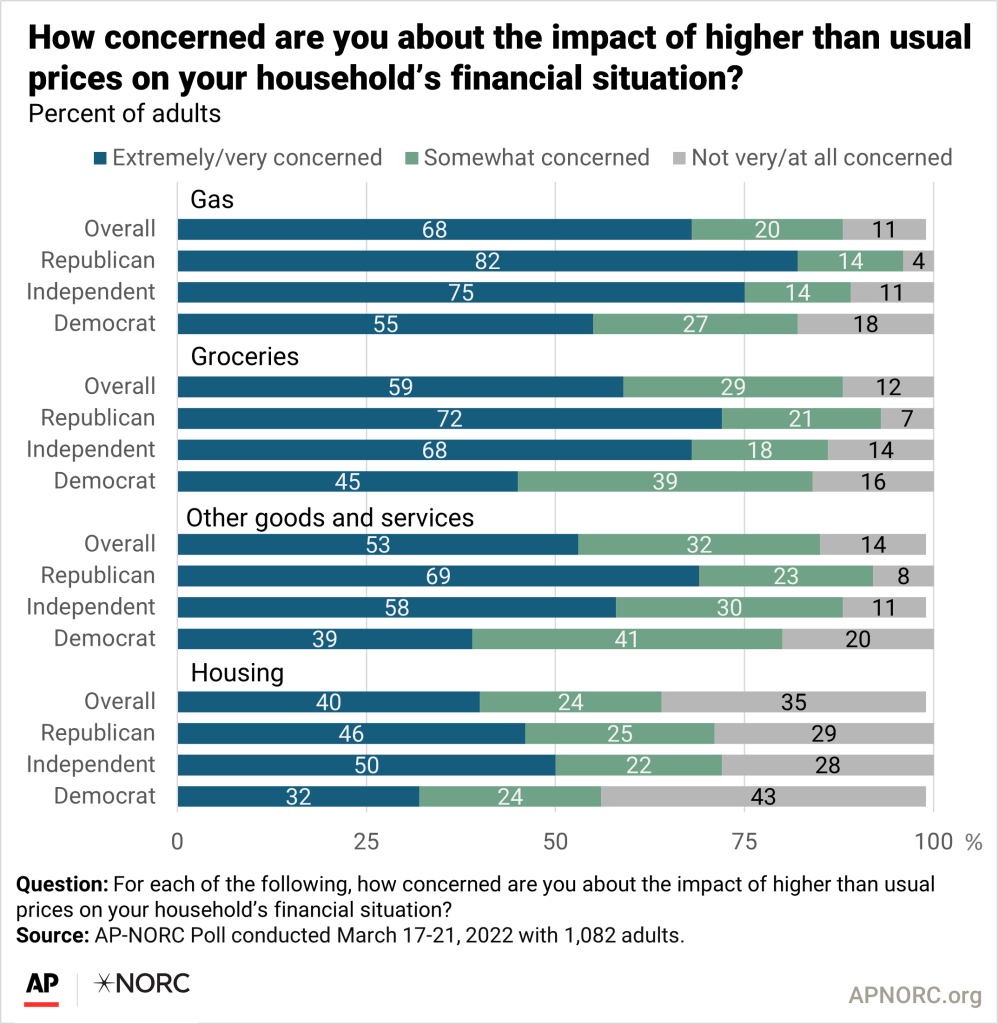 Most do not blame Biden for the higher than usual gas prices. Fifty-five percent say higher gas prices are more because of factors outside Biden's control, while 44% say the increase is mainly due to his polices. Republicans are much more likely to blame Biden, while Democrats cite factors outside his control.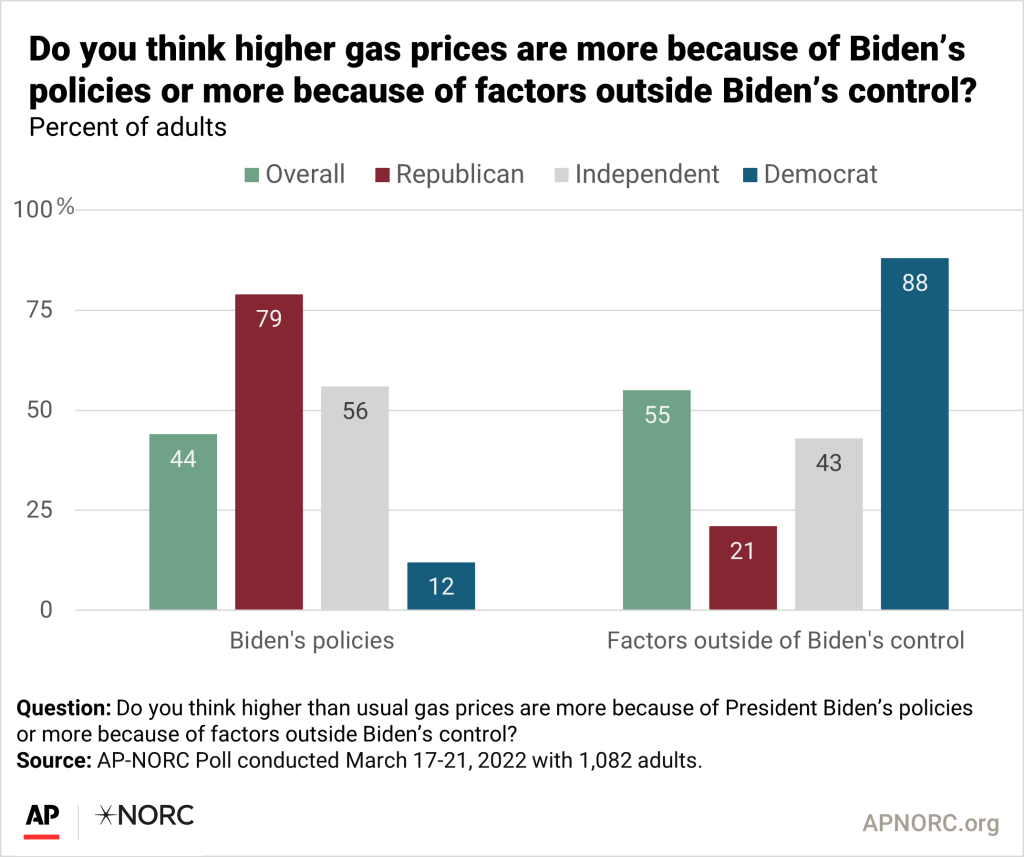 The public is more critical of Biden when it comes to the economy at large, however. More Americans disapprove than approve of the way Biden is handling the economy (65% vs 34%). And Americans are more likely to think his policies have done more to hurt the national economy than to help it.
Once again, Republicans are more critical of Biden's handling of the economy than are Democrats.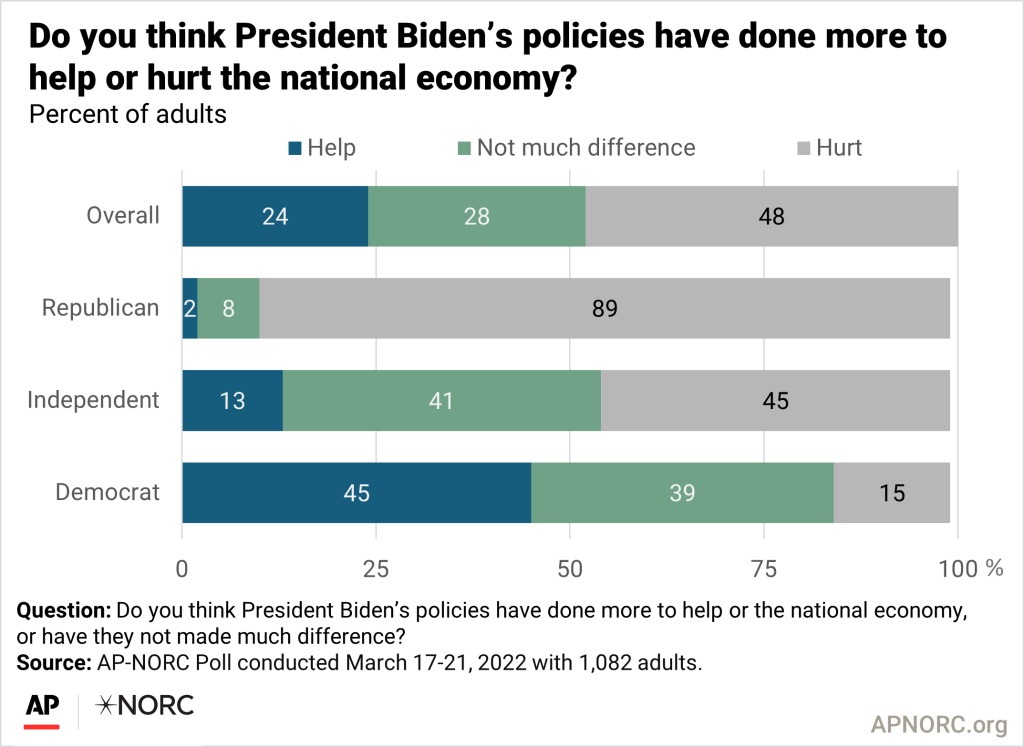 Even as Americans are concerned about the increasing price of gas and other everyday items, a majority believe it is worth it to effectively sanction Russia. Fifty-five percent prioritize sanctioning Russia as effectively as possible, even if it damages the U.S. economy, while 42% prioritize limiting damage to the U.S. economy. Democrats are more likely to prioritize Russian sanctions, while Republicans are more divided.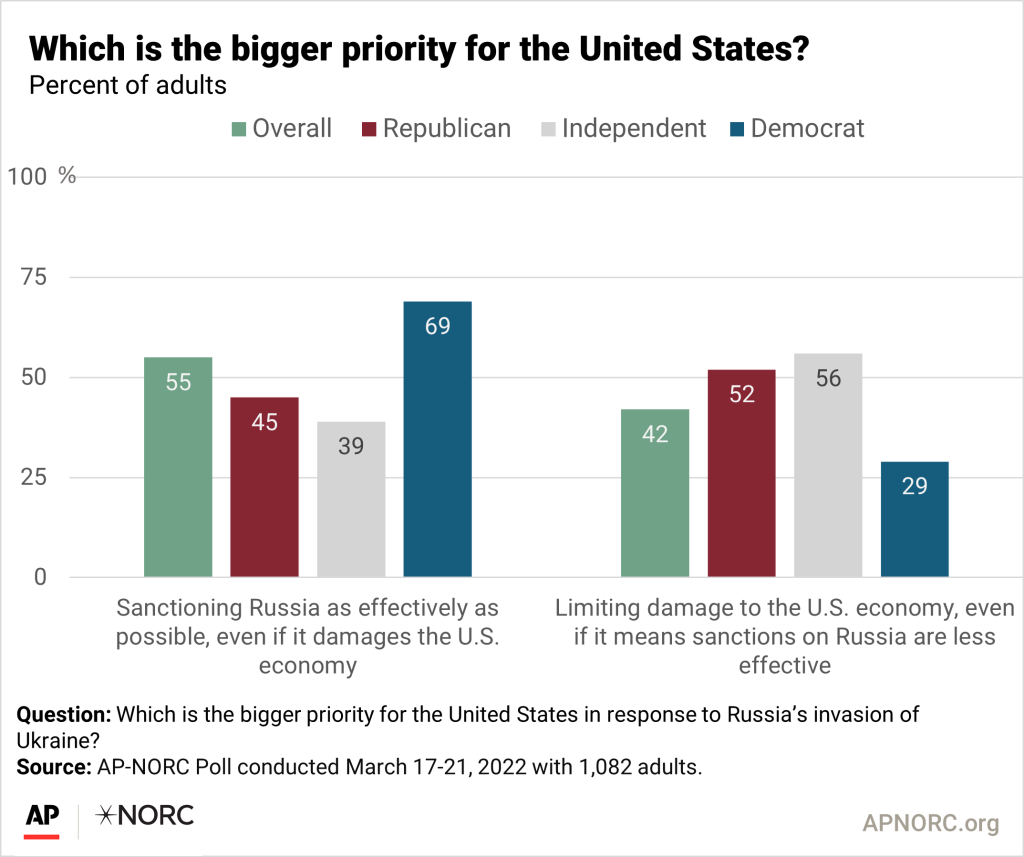 Older Americans are more likely to prioritize Russian sanctions at the risk of the economy, while younger Americans want to limit the damage to the U.S. economy instead.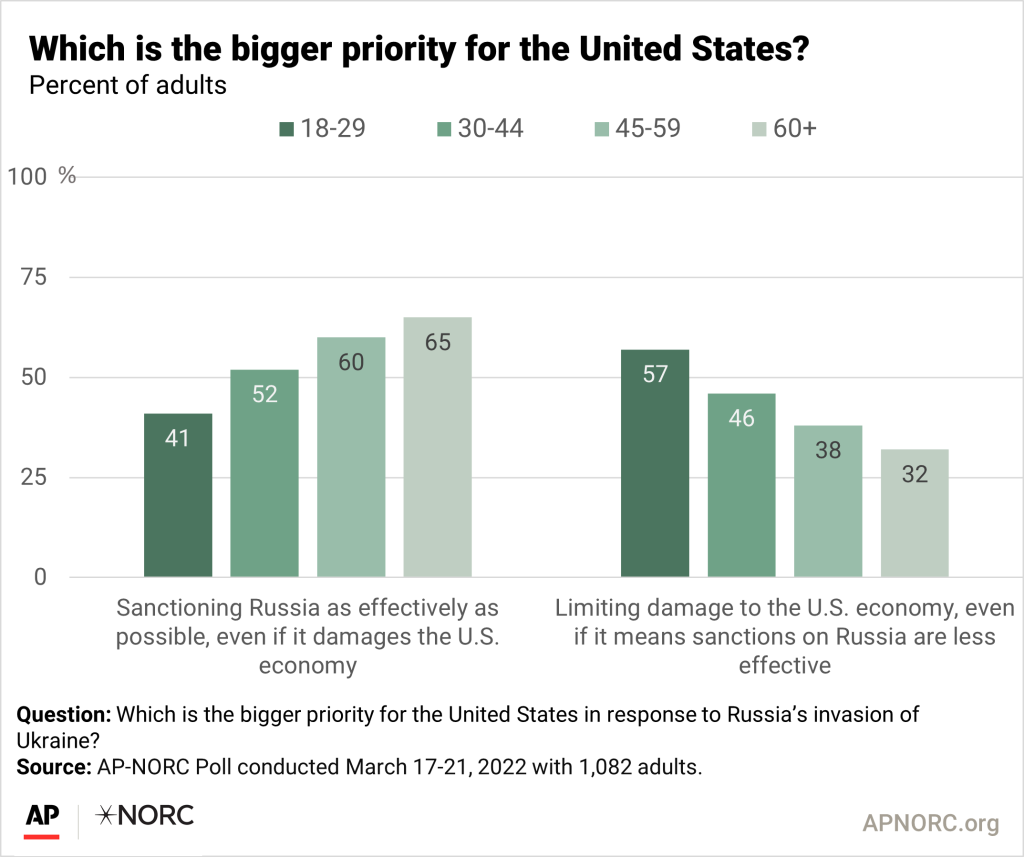 The nationwide poll was conducted March 17-21, 2022 using the AmeriSpeak® Panel, the probability-based panel of NORC at the University of Chicago. Online and telephone interviews using landlines and cell phones were conducted with 1,082 adults. The margin of sampling error is +/- 4.0 percentage points.