June 21, 2023
For the first time, U.S. regulators approved the sale of chicken made from animal cells, allowing two California companies to offer "lab-grown" meat to restaurants and eventually, supermarkets. Also referred to as "cell-based" or cultured meat, this meat doesn't come from slaughtered animals, instead it is created in a laboratory.
In a survey conducted before the Department of Agriculture approved the sale of cell-based meat, few adults say they are very likely to try this meat when made available. Fifty percent say they are not very or not at all interested in eating cell-based meat. Only 18% say they are extremely or very likely to try it, while 30% are somewhat likely.
Cell-based meat is produced using animal cell culture technology, where meat is produced from animal cells using a combination of biotechnology, tissue engineering, molecular biology, and synthetic processes. For most who would not be willing to try this type of food, its oddness is a determining factor. Nearly half have fears about the safety of meat created in a laboratory.
While most do not embrace the concept of dining on cell-based meat, men, younger people, and those with college degrees are slightly more inclined to consider the idea.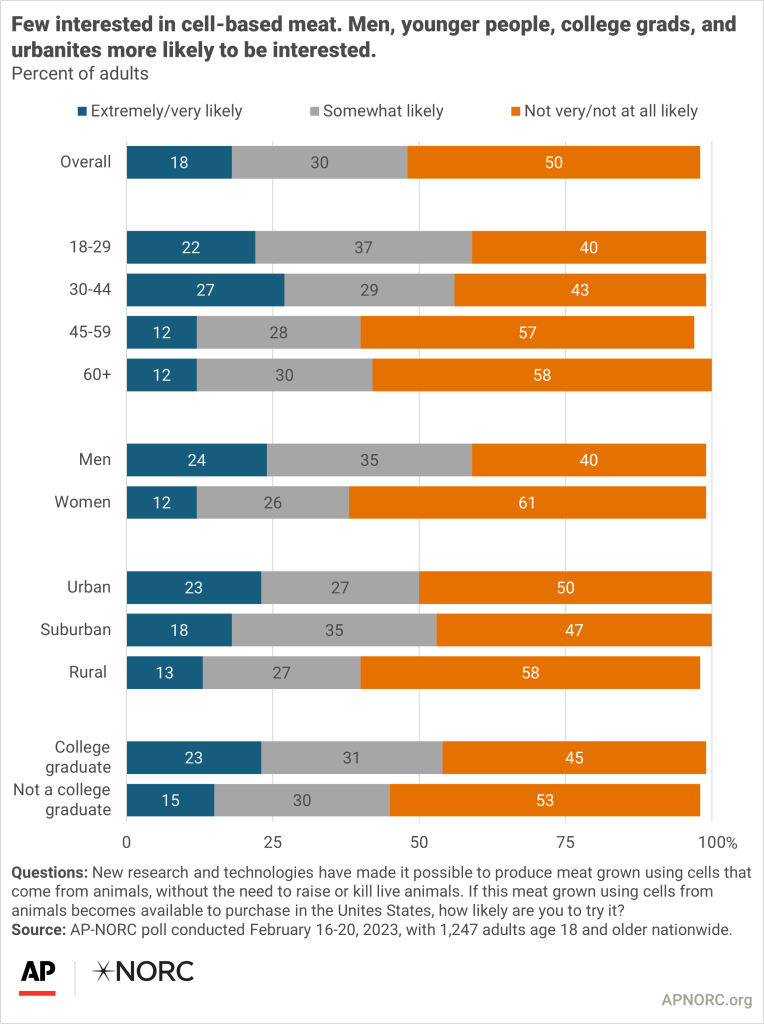 Among those who are not very or not at all likely to try cell-based meat, most agree the concept "just sounds weird." And nearly half are concerned about the safety of such food.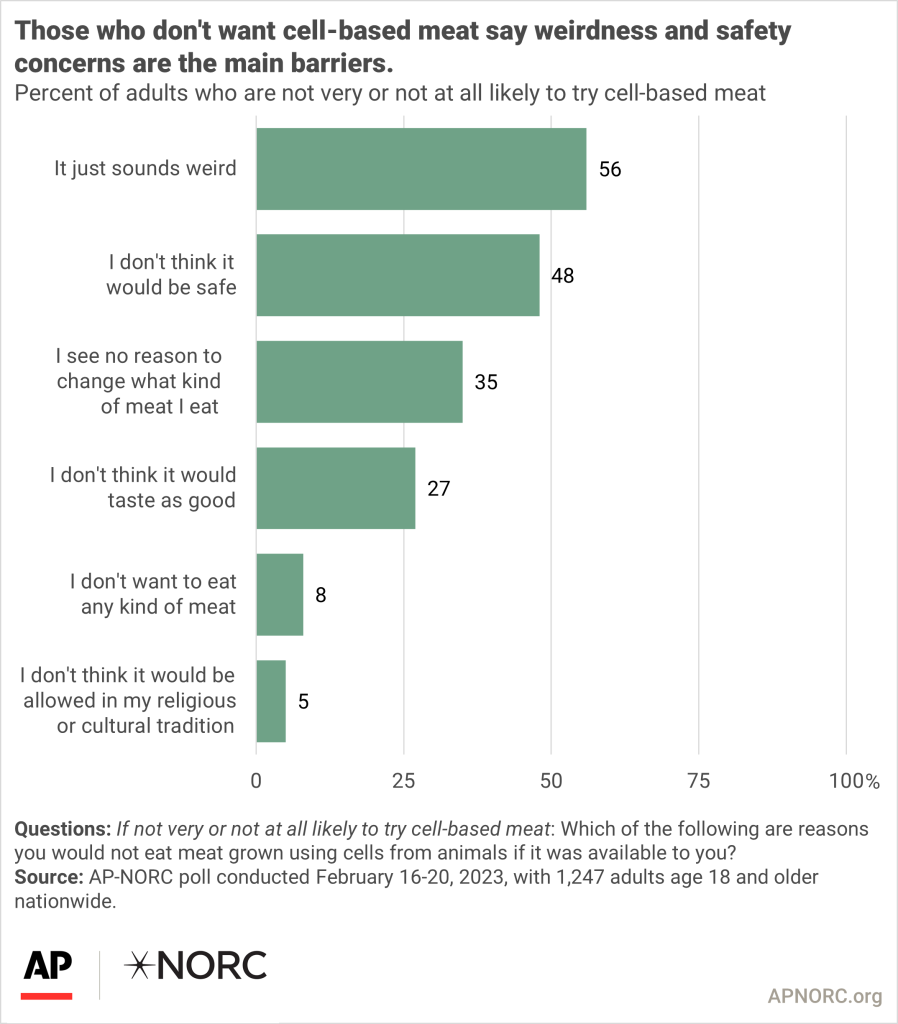 The nationwide poll was conducted February 16-20, 2023 using the AmeriSpeak® Panel, the probability-based panel of NORC at the University of Chicago. Online and telephone interviews using landlines and cell phones were conducted with 1,247 adults. The margin of sampling error is +/- 3.7 percentage points.