December 6, 2021
Nearly two years into the pandemic, the generation of Americans ages 13-24 – often referred to as Gen Z – still finds the pandemic to be a source of stress that continues to interfere with social lives, educational and career goals, and their wellbeing.
Overall, 35% of Gen Z frequently experiences stress and another 46% report experiencing it sometimes. Uncertainty about the pandemic and fear of infection are among the top sources of stress for this generation, comparable to finances, body image, and family or personal relationships.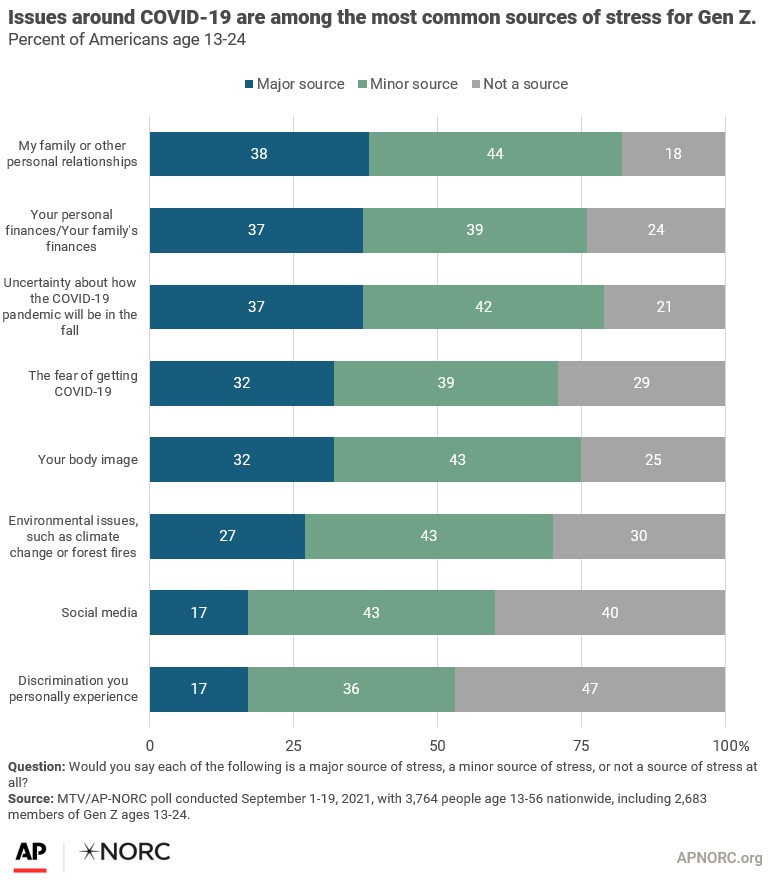 A majority of Gen Z, 65%, cite education as very or extremely important to their identity. And the pandemic is taking a toll on their education and career goals. Forty-six percent feel that the pandemic has made pursuing their educational or career goals more difficult. Fewer Millennials (36%) or Gen X (31%) share that concern.
But the pandemic has impacted many aspects of their lives beyond education and careers. More than half report that the pandemic has made it harder to have fun, and nearly half feel the same about being happy and maintaining their mental health. Many also report that it has been detrimental to their relationships with their friends, physical health, dating lives, pursuit of hobbies, and other important aspects of being a young person.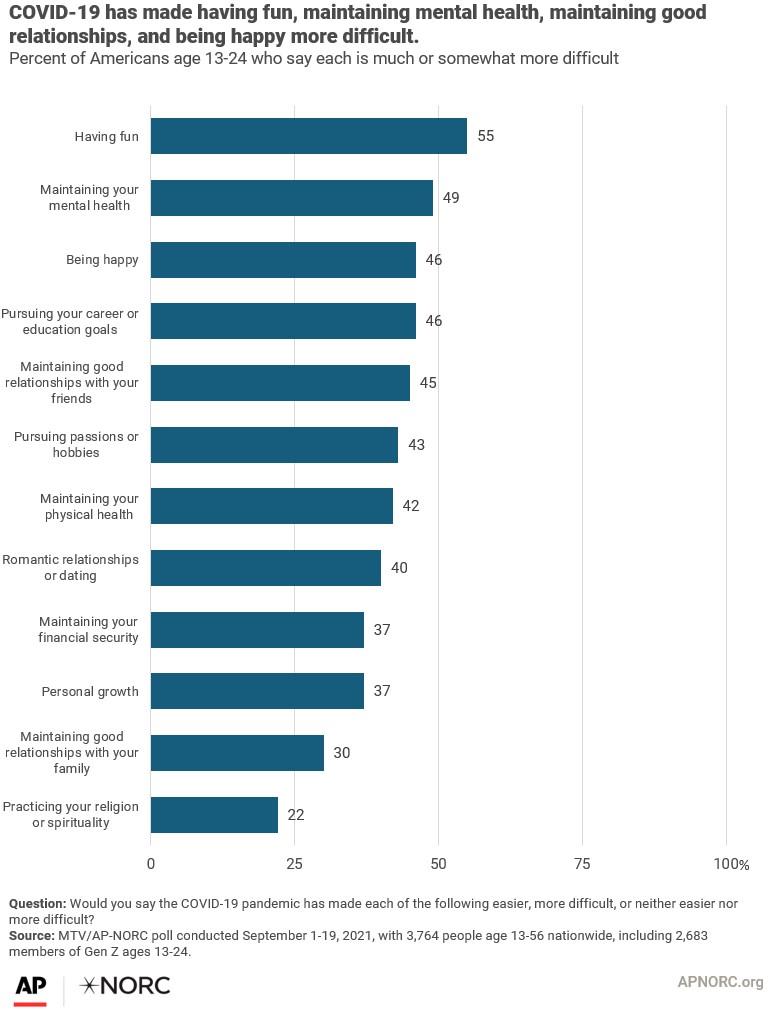 This nationwide poll was conducted by MTV and The AP-NORC Center for Public Affairs Research from September 1 to 19, 2021, using TrueNorth®, which combines a sample from AmeriSpeak®, the probability-based panel of NORC at the University of Chicago, with a non-probability panel sample. Online and telephone interviews using landlines and cell phones were conducted with 3,764 people ages 13-56 living in the United States, including 2,683 members of Gen Z ages 13-24, 668 Millennials ages 25-40, and 413 members of Gen X ages 41-56. The margin of sampling error is +/- 3.3 percentage points.