Published: July 26, 2020
Although the President's overall approval remains stable, 80% of Americans say the country is headed in the wrong direction, an all-time high in AP-NORC surveys.
A majority of nearly every demographic and political group — liberals and conservatives, men and women, residents of cities and rural areas, young people and seniors — say the United States is headed in the wrong direction.
Democrats have been dissatisfied with the direction of the country since the beginning of Trump's presidency. But Republicans had been positive until June, and now just 31% say the country is headed in the right direction.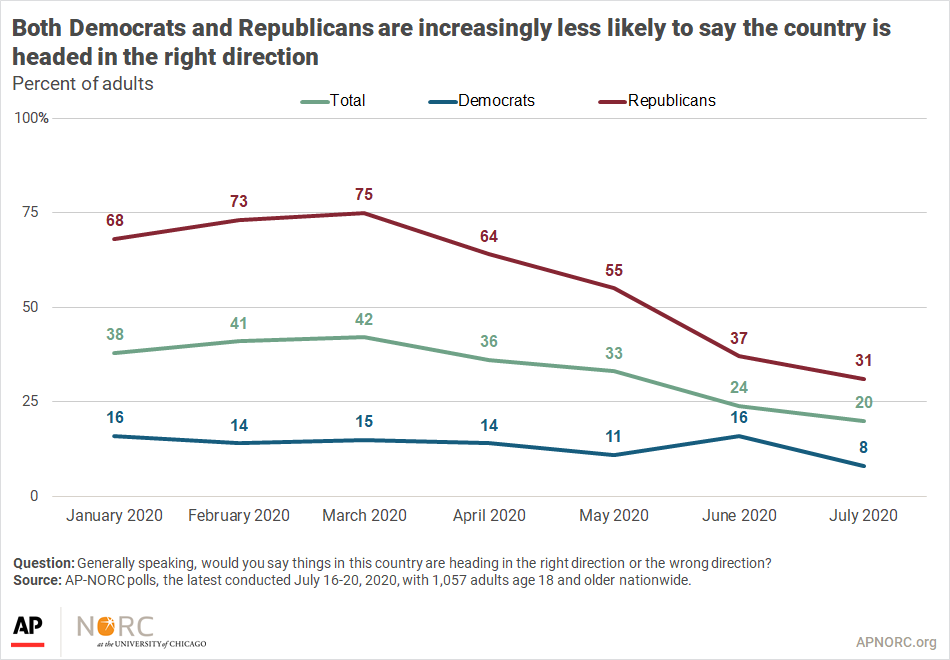 Trump's overall job performance is essentially unchanged from the AP-NORC survey conducted in June. Disapproval of his handling of the coronavirus outbreak has increased steadily since March. And the majority of Americans have a negative view of how Trump is handling the economy, health care, and education.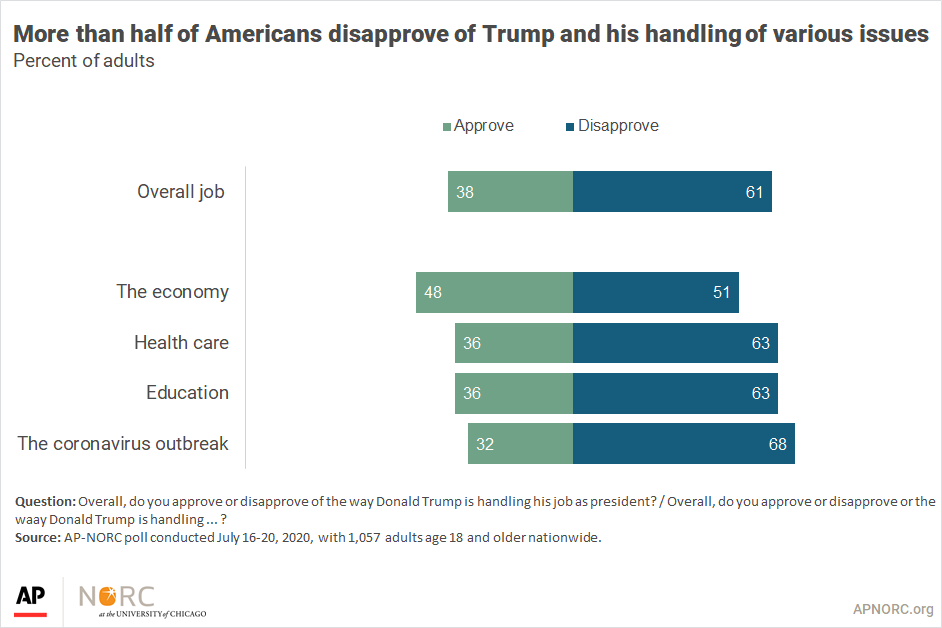 The nationwide poll was conducted July 16-20, 2020 using the AmeriSpeak® Panel, the probability-based panel of NORC at the University of Chicago. Online and telephone interviews using landlines and cell phones were conducted with 1,057 adults, The margin of sampling error for all adults is +/- 4.3 percentage points.
AP-NORC Center for Public Affairs Research. (July, 2020). "Growing Dissatisfaction with Direction of Country." [https://apnorc.org/projects/growing-dissatisfaction-with-direction-of-country/]