While most Americans are positive about their current personal finances, few have high confidence in their ability to deal with an unexpected expense, find a new job, or finance their retirement.
When it comes to their household finances, 62 percent of Americans describe their personal situation as good, while 37 percent say they are not doing so well. Satisfaction with personal finances declines significantly for those with lower incomes. As income is closely related to other demographic factors, similar patterns emerge for age, race and ethnicity, and level of education.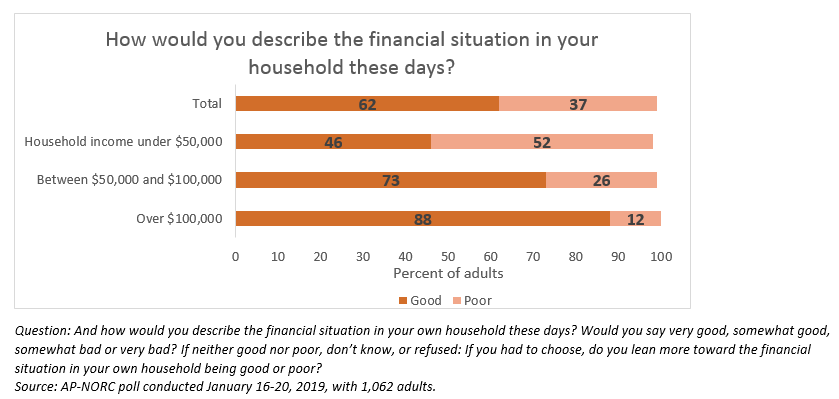 Thirty-three percent of the public expect their personal finances to improve over the next year, while 21 percent anticipate a downturn in their personal finances. Forty-five percent say their economic situation will stay the same. Of those who expect their finances to stay the same, 69 percent describe them as good and 30 percent say they are poor.
Still, most Americans do not consider the current economic environment to be conducive to investing in stocks or buying a home. Even those with income over $100,000 are not particularly positive about investing.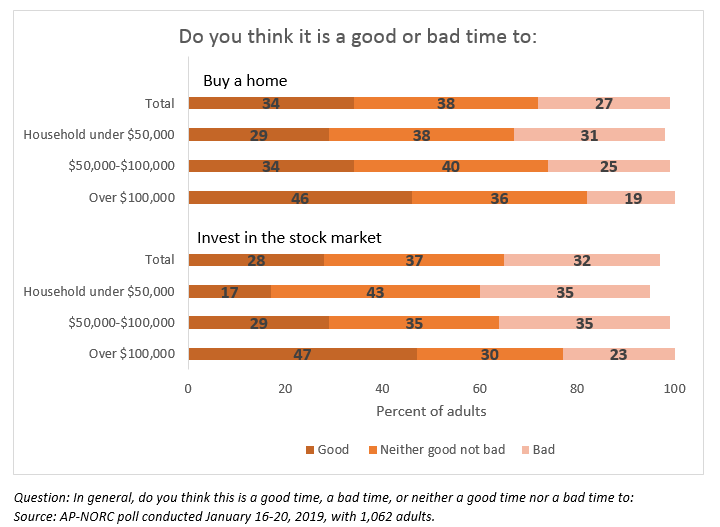 About half of Americans are confident they can manage their regular bills, like their mortgage or rent or credit cards. It is the unforeseen expenses that cause more disquiet. Those with incomes under $50,000 are particularly insecure about their ability to handle an unexpected medical expense or surprise bill of $1,000. Most Americans, regardless of income, are not very confident in their ability to save for retirement and 59 percent of those with incomes less than $50,000 have very little or no confidence in their ability to do so.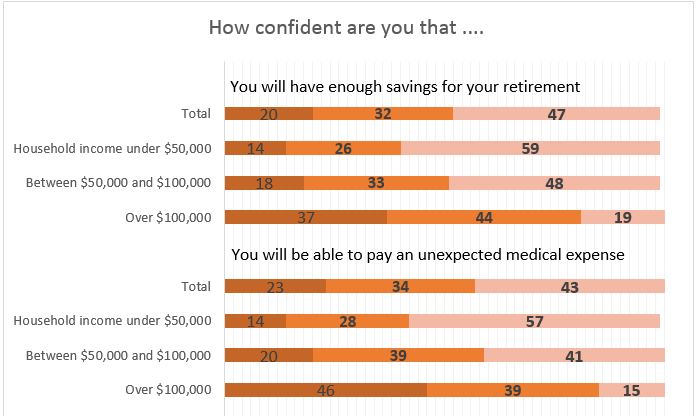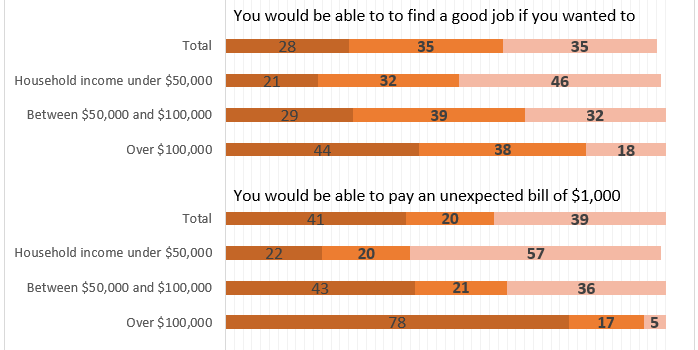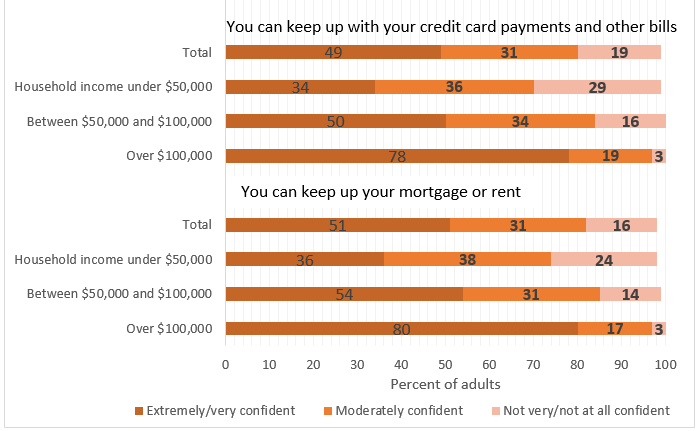 Question:Thinking about your financial situations, how confident are you that … ?
Source: AP-NORC poll conducted January 16-20, 2019, with 1,062 adults.
The nationwide poll was conducted January 16-20, 2019, using the AmeriSpeak® Panel, the probability-based panel of NORC at the University of Chicago. Online and telephone interviews using landlines and cell phones were conducted with 1,062 adults. The margin of sampling error is plus or minus 4.1 percentage points.