After four televised debates among Democratic presidential candidates and a full year out from the general election, most Americans are at least somewhat tuned in to the 2020 presidential campaign. Thirty-seven percent say they are paying a lot or a good deal of attention, 37% say they are paying some attention, and 26% say they aren't paying much or any attention.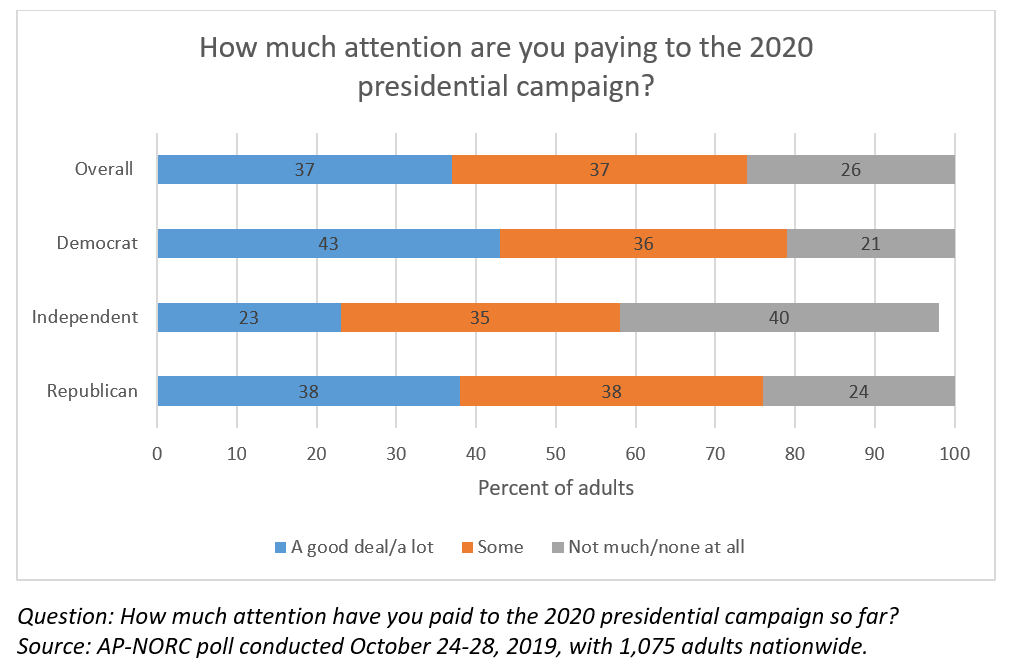 Asked about their feelings about the campaign, 73% describe themselves as interested, which is up from 66% in the AP-NORC June poll. However, just 3 in 10 are excited. Additionally, 54% describe themselves as feeling frustrated and 53% as anxious, up from 42% and 44%, respectively, in June. Democrats are more likely to report feeling anxious and frustrated about the 2020 campaign than Republicans and independents.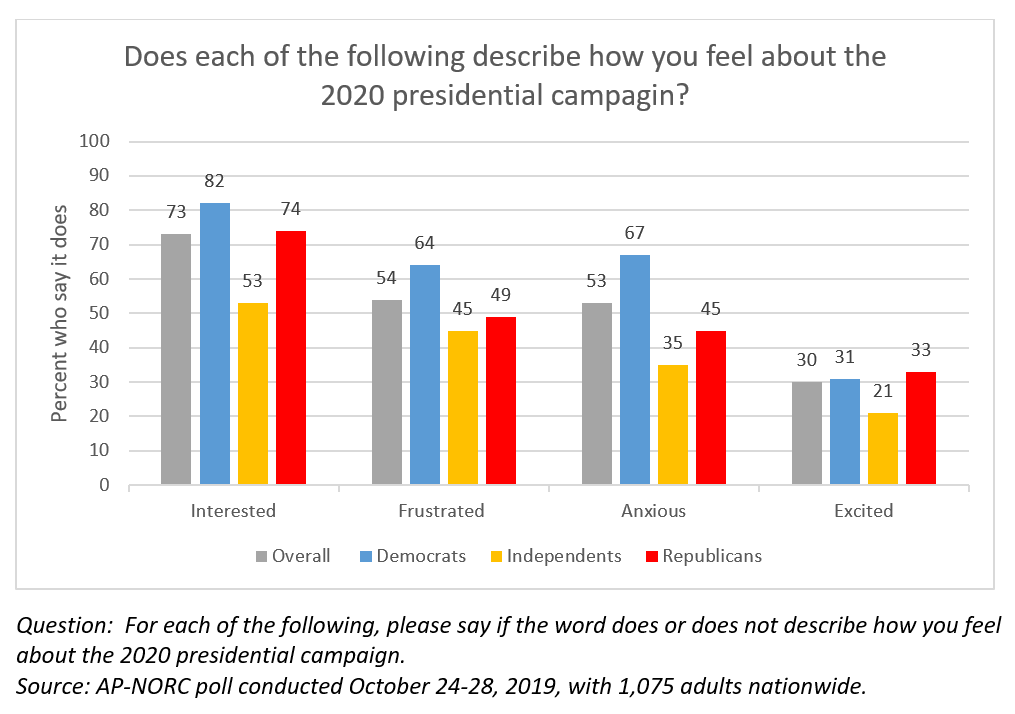 When asked about impressions of Democratic presidential candidates, Bernie Sanders and Joe Biden have the highest favorability rankings, both overall and among Democrats. However, many Americans say they do not know enough about other candidates to have an impression either way.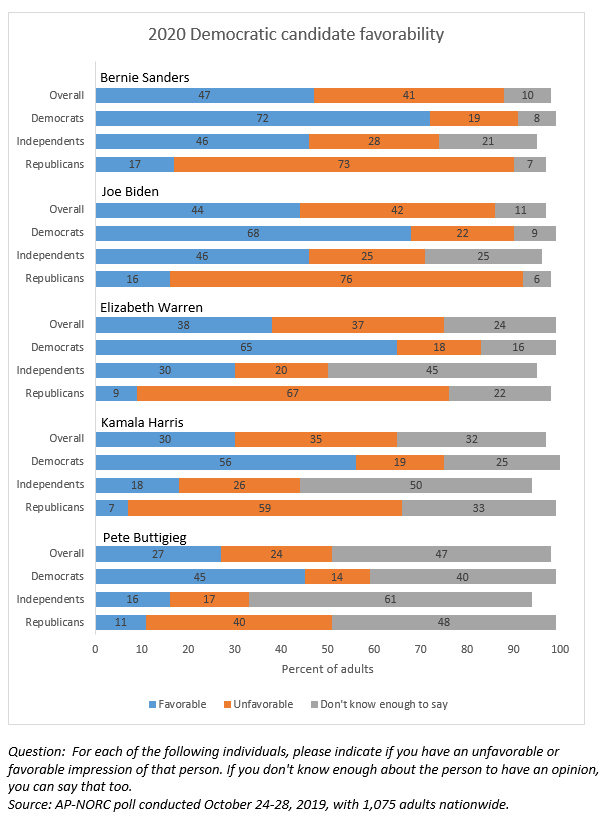 So far, nine candidates have qualified for the next Democratic debate to be held November 20 in Atlanta. In addition to those above, the list includes Amy Klobuchar, Andrew Yang, Cory Booker, and Tom Steyer.
When it comes to opinions about President Trump,1 40% of Americans have a favorable impression, while 55% have an unfavorable impression. Republicans are much more likely to have a favorable impression of the president than Democrats.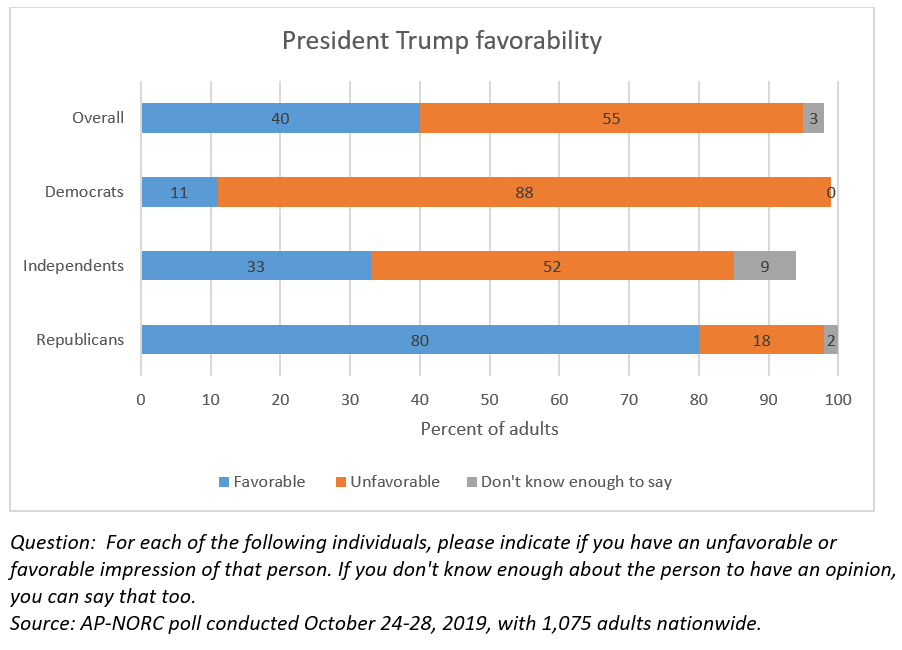 The nationwide poll was conducted October 24-28, 2019, using the AmeriSpeak® Panel, the probability-based panel of NORC at the University of Chicago. Online and telephone interviews using landlines and cell phones were conducted with 1,075 adults. The margin of sampling error is plus or minus 4.1 percentage points.