May 19, 2023
Few people are paying close attention to the federal debt limit, but most want to see the debt limit increased with conditions to reduce the federal deficit. Two-thirds of the public are very or extremely concerned about the impact on the national economy if the United States defaults on its loans.
The public is more likely to disapprove than approve of how President Biden and congressional Democrats or Republicans are handling negotiations about increasing the debt limit.
Twenty-one percent of adults are following the debate over increasing the national debt limit closely and another 38% are following it somewhat closely. Similar numbers feel they understand the debate extremely or very well (20%) or somewhat well (41%).
Nineteen percent of the public think the debt limit should be increased without conditions, while 63% want terms on reducing the federal budget deficit included with any debt limit increase. Democrats are more likely than Republicans to support increasing the debit limit without any condition.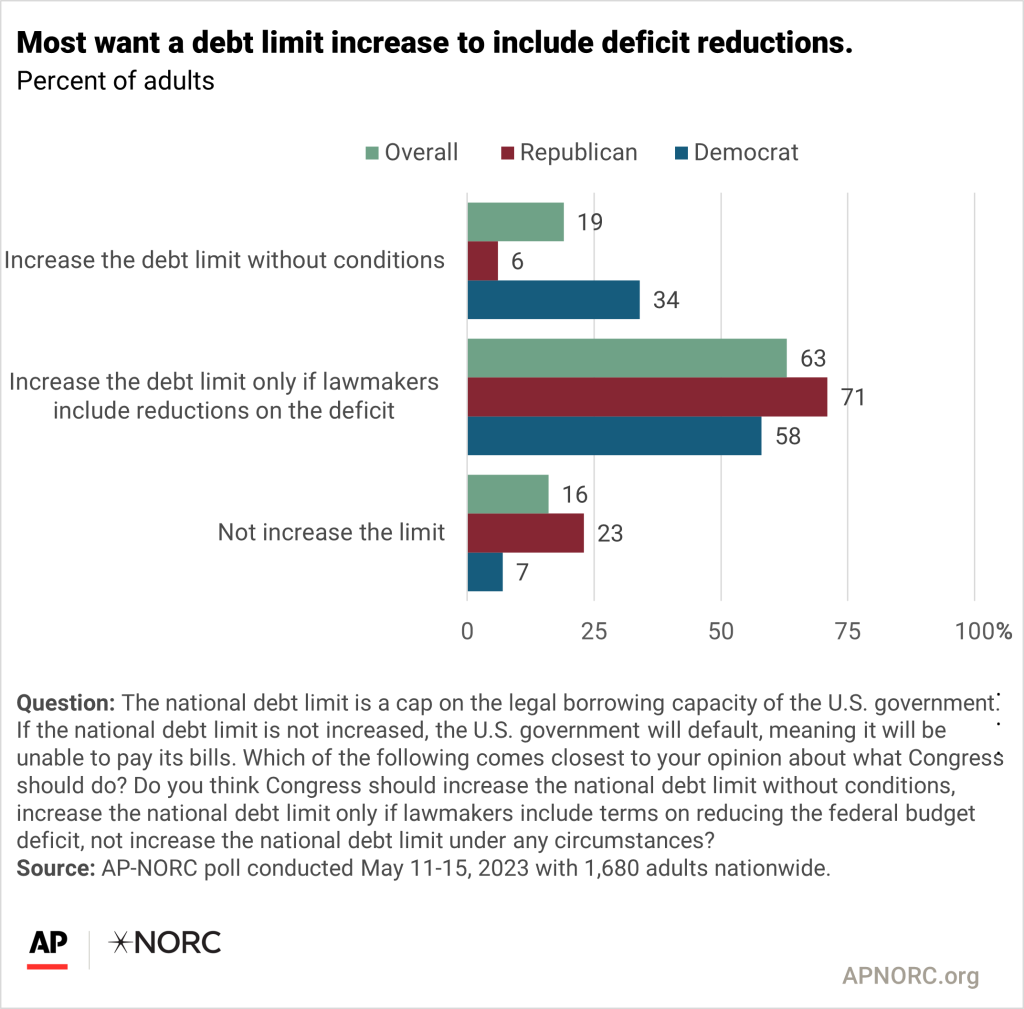 Sixty-six percent are extremely or very concerned about the impact on the economy if the national debt limit is not increased and the U.S. government defaults, including 71% of Democrats and 64% of Republicans.
Overall, the public does not give the president or Congress high marks for efforts to deal with the country's national debt limit. However, views of the president's and lawmakers' efforts to deal with the debit limit are colored by partisanship. Half of Democrats approve of Biden and Democrats in Congress, while 45% Republicans approve of the congressional members of their party.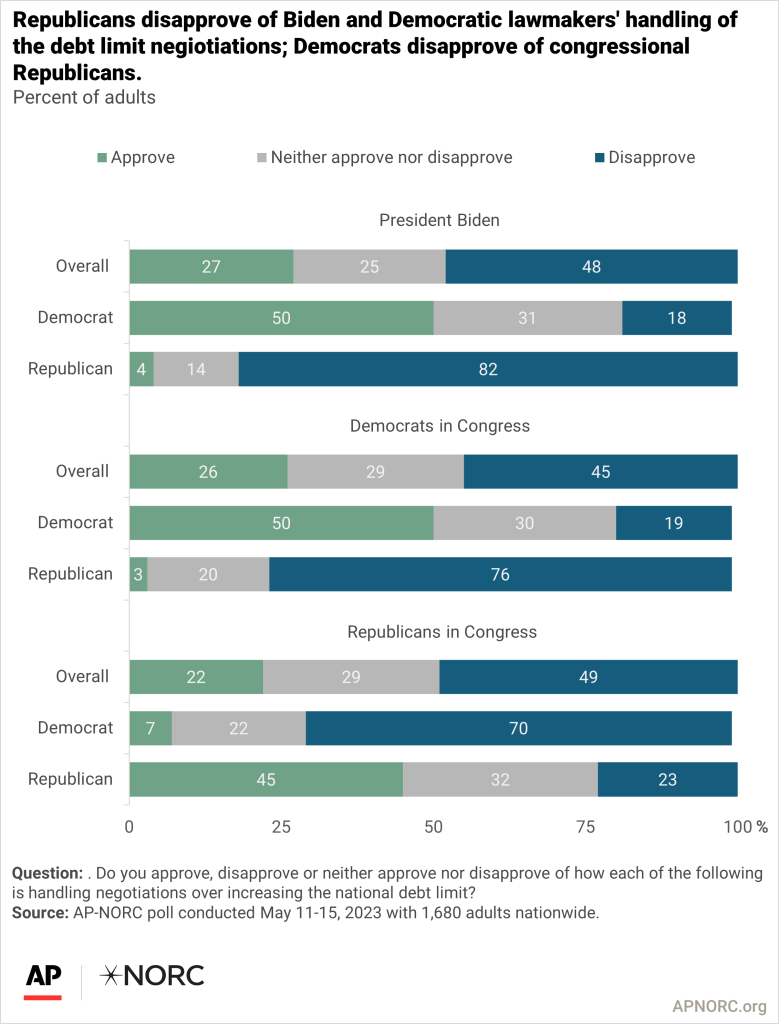 The nationwide poll was conducted May 11-15, 2023 using the AmeriSpeak® Panel, the probability-based panel of NORC at the University of Chicago. Online and telephone interviews using landlines and cell phones were conducted with 1, 680 adults. The margin of sampling error is +/- 3.4 percentage points.