September 14, 2023
Half of the public have little to no confidence that the Justice Department is handling its investigation of Hunter Biden in a fair and non-partisan manner, and a third are very concerned about the possibility that President Biden committed wrongdoing related to his son's business dealings.
Just 19% of the public is very confident in the fairness of the Justice Department's investigation and another 30% is somewhat confident. While the lack of confidence is especially widespread among Republicans, Democrats are fairly spilt with roughly a third who are very confident and a third with little to no confidence.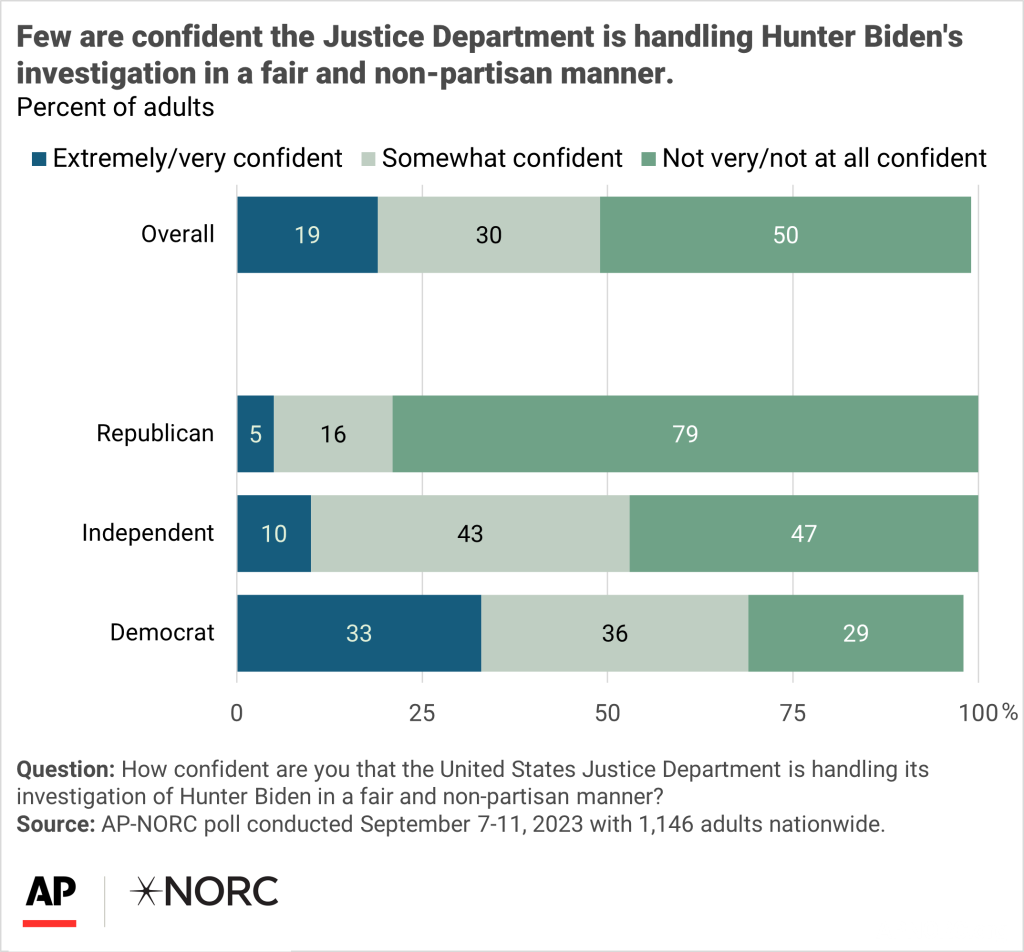 The investigation, which was elevated to special counsel status in August, looks into Hunter Biden's tax returns, drug use, and foreign business deals. A third of adults are extremely or very concerned about whether the president committed any wrongdoing in relation to his son's business dealings. Republicans are much more likely than Democrats to say that they are extremely or very concerned.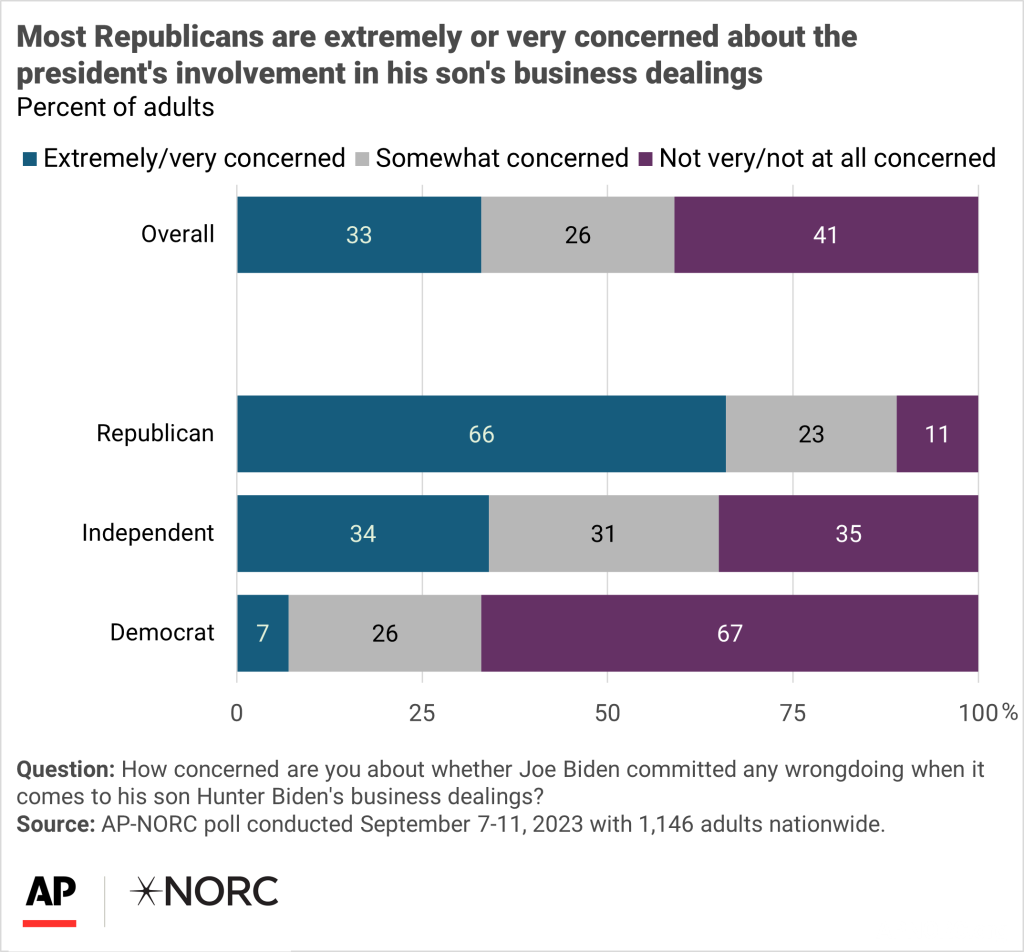 Eighteen percent of the public say they have heard a lot about the investigation. Thirty-eight percent have heard some, 30% have heard only a little, and 13% have heard nothing at all. Republicans (68%) are more likely to have heard at least some about the investigation than Democrats (51%).
Republicans who are paying at least some attention to the investigations are more likely than those not paying attention to be concerned Biden committed some wrongdoing (76% vs 45%), and to think the Justice Department investigation is biased (88% vs 60%). Democrats who are paying attention to the story are no more or less likely to be concerned about Biden's involvement compared to Democrats not paying attention, and they are more likely to think the Justice Department is acting fairly (42% vs 24%).
The nationwide poll was conducted September 7-11, 2023 using the AmeriSpeak® Panel, the probability-based panel of NORC at the University of Chicago. Online and telephone interviews using landlines and cell phones were conducted with 1,146 adults. The margin of sampling error is +/- 3.9 percentage points.