A few weeks ahead of the first nominating contest of the 2020 presidential election, most Americans are at least somewhat tuned in to the 2020 presidential campaign and both Republicans and Democrats describe themselves as motivated to vote.
Thirty-five percent are paying a lot or a good deal of attention to the campaign, 38% are paying some attention, and 27% aren't paying much or any attention. Overall, 68% consider themselves as extremely or very motivated to vote this year, 17% are somewhat motivated, and 15% are not very or not at all motivated to vote.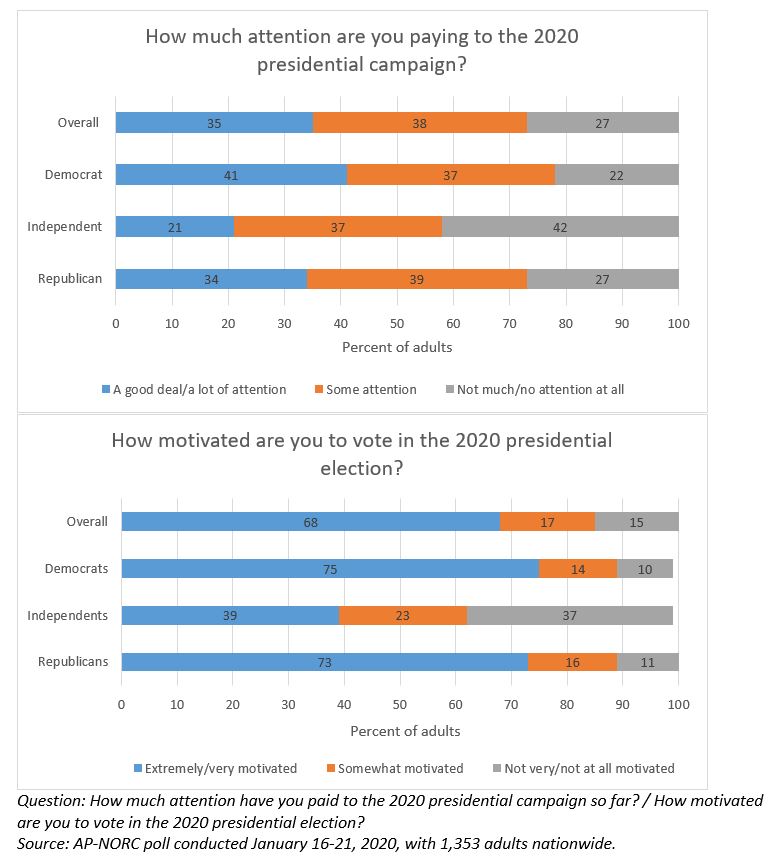 Asked about their feelings about the campaign, 75% describe themselves as interested, while 53% are anxious and 51% are frustrated. Only 34% describe themselves as excited about the 2020 campaign.
Republicans have become increasingly excited about the 2020 presidential election over the last few months. Forty-three percent say they are excited, up from 33% in an AP-NORC survey taken last October.1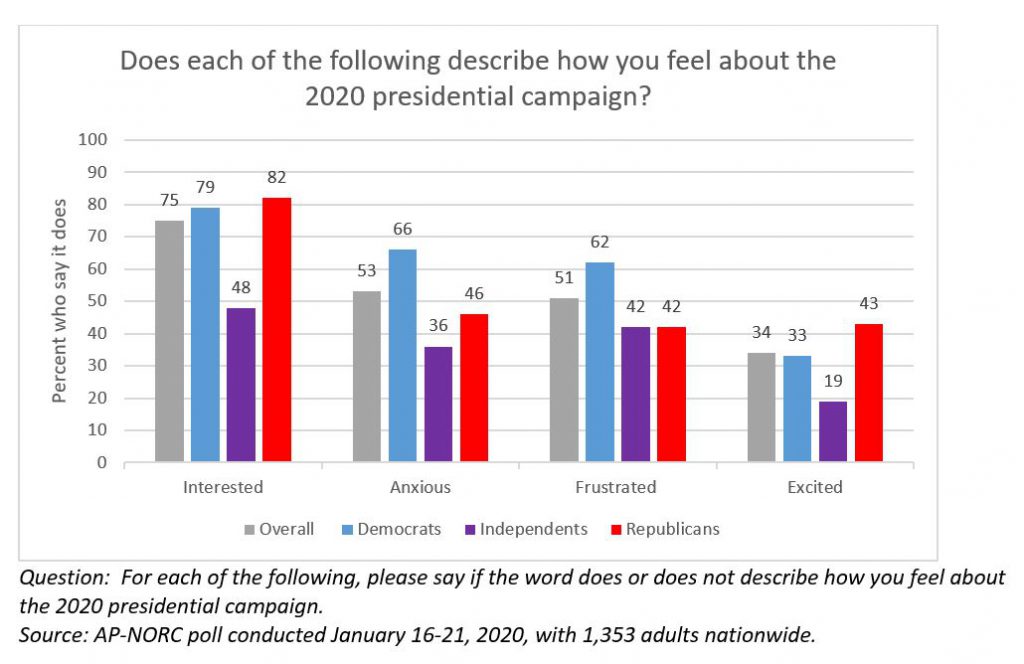 Excitement, more than anxiety or frustration, is driving participation at this point in the campaign though. Those who are excited about the election are more likely to say they have become involved in the campaign in some way. Twenty-six percent have displayed a bumper sticker, worn a button, or placed a sign in their yard or home, and 24% have donated money to a campaign.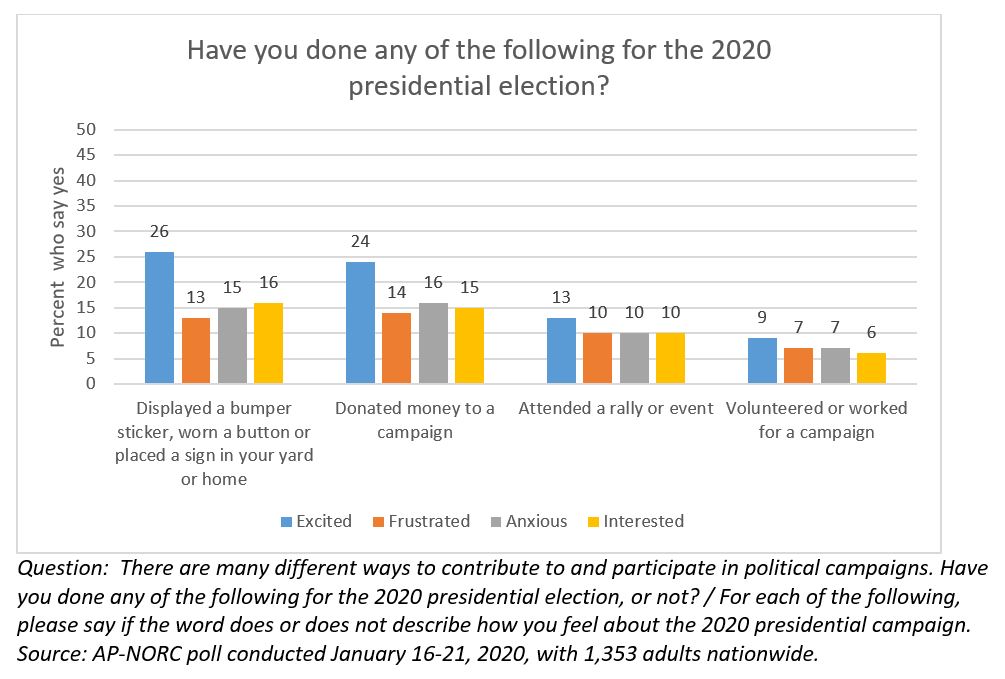 The nationwide poll was conducted January 16-21, 2020, using the AmeriSpeak® Panel, the probability-based panel of NORC at the University of Chicago. Online and telephone interviews using landlines and cell phones were conducted with 1,353 adults. The margin of sampling error is plus or minus 3.6 percentage points.