April 25, 2022
The Senate confirmed President Biden's nominee Ketanji Brown Jackson as the 116th Supreme Court justice and the first Black woman to serve on the nation's highest court.
While there was some bipartisan agreement in the 53-47 vote in the Senate — where Republican Senators Susan Collins of Maine, Mitt Romney of Utah, and Lisa Murkowski of Alaska joined Democrats to vote in favor – the public's views on Brown Jackson's confirmation are mostly divided along partisan lines.
Nearly half of Americans approve of Brown Jackson's confirmation to the Supreme Court compared to 19% who disapprove and about a third who don't have an opinion. Eighty percent of Democrats approve Brown Jackson's confirmation and 43% of Republicans disapprove.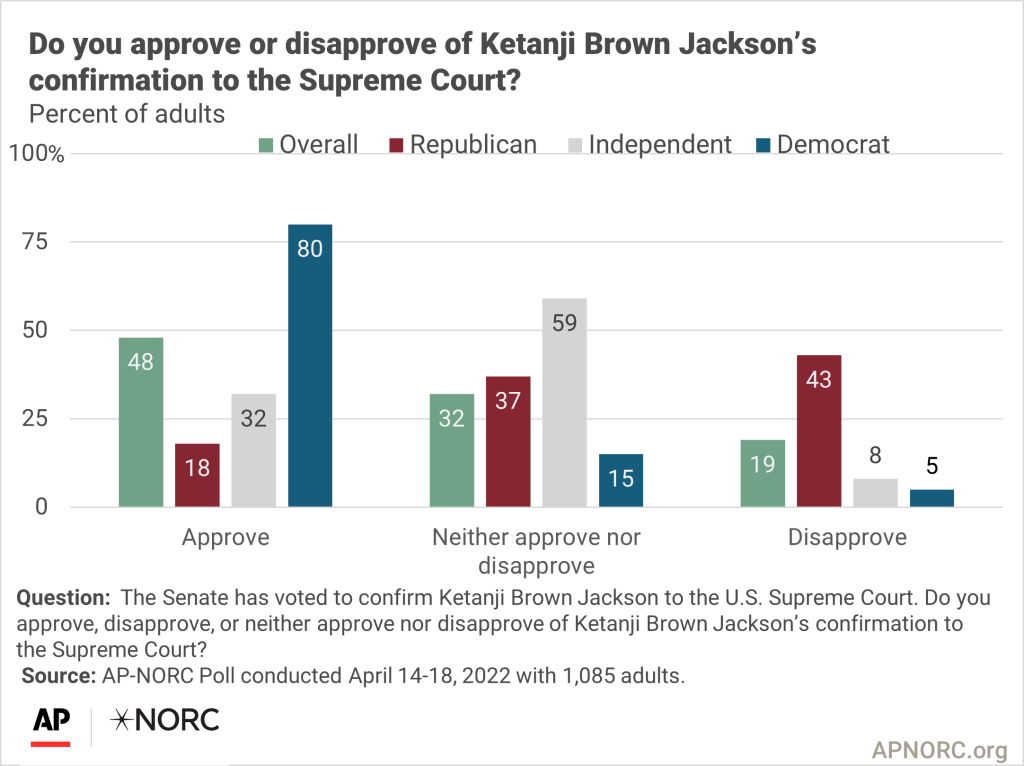 Overall, Democrats are satisfied with how President Biden and senators from their party handled the confirmation process. Only about one-third of Republicans approve the way Republican senators behaved during this process.  
Few Americans, including only 7% of Republicans and 44% of Democrats, approve of the way the media covered Brown Jackson's nomination process.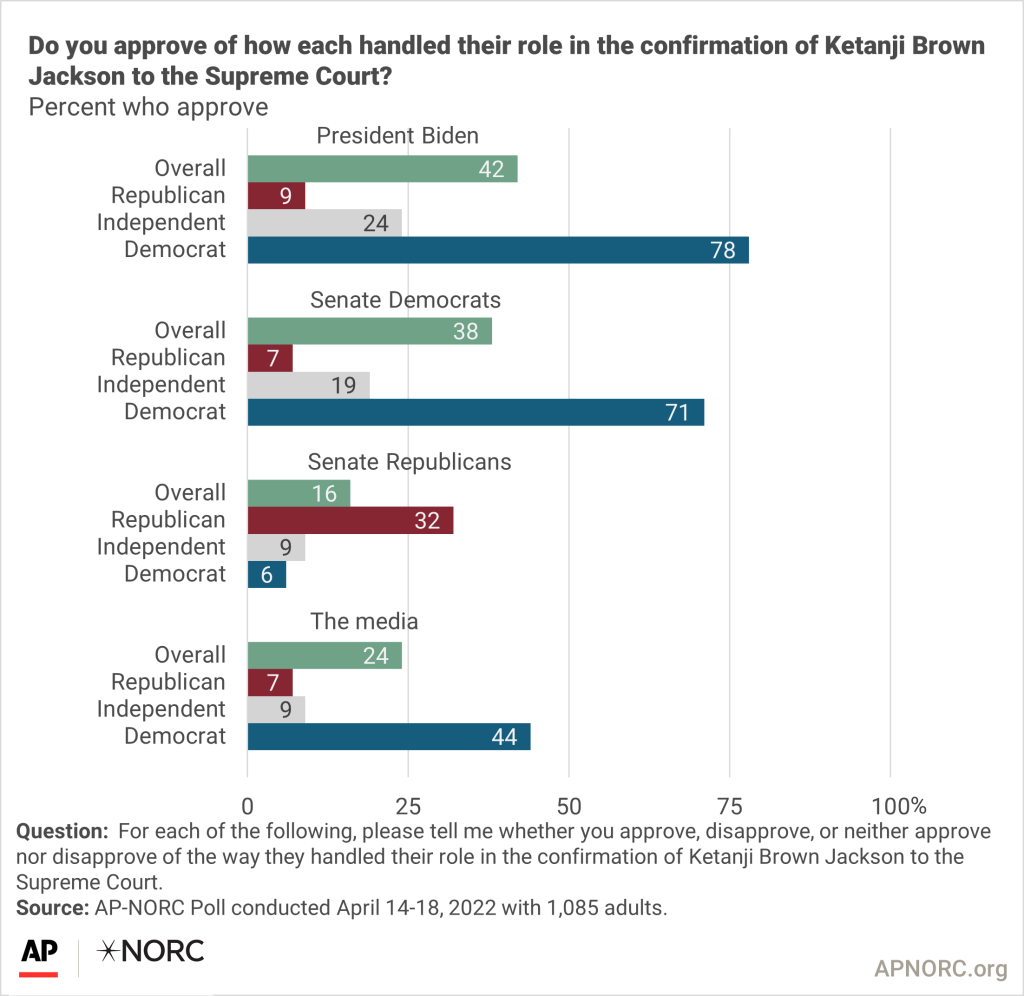 Following the Brown Jackson confirmation, only 18% of Americans say they have a great deal of confidence in the people running the Supreme Court and 54% have only some trust. More than a quarter of the public, 27%, have hardly any confidence.  There are no significant partisan differences when it comes to confidence in the country's highest court.
The nationwide poll was conducted April 14-18, 2022 using the AmeriSpeak® Panel, the probability-based panel of NORC at the University of Chicago. Online and telephone interviews using landlines and cell phones were conducted with 1,085 adults. The margin of sampling error is +/- 3.9 percentage points.
Suggested Citation: AP-NORC Center for Public Affairs Research.  (April 2022)." Ketanji Brown Jackson's confirmation to the Supreme Court"