August 19, 2021
As U.S. forces are withdrawn from Afghanistan after nearly 20 years, most Americans – Republicans and Democrats – think the war in Afghanistan was "not worth fighting." The AP-NORC survey was conducted August 12 through 16, as Taliban forces quickly swept through the countryside and cities of Afghanistan. The Afghan government collapsed after the Taliban entered the capital city of Kabul on August 15.
The public is closely divided over President Joe Biden's handling of foreign policy and national security. Democrats have an overwhelming positive view, while Republicans are overwhelmingly negative.
Only 35% of Americans say the war in Afghanistan was worth fighting. A similar percentage say the same of the war in Iraq. Republicans are slightly more likely to feel both wars were worth fighting compared to Democrats and independents.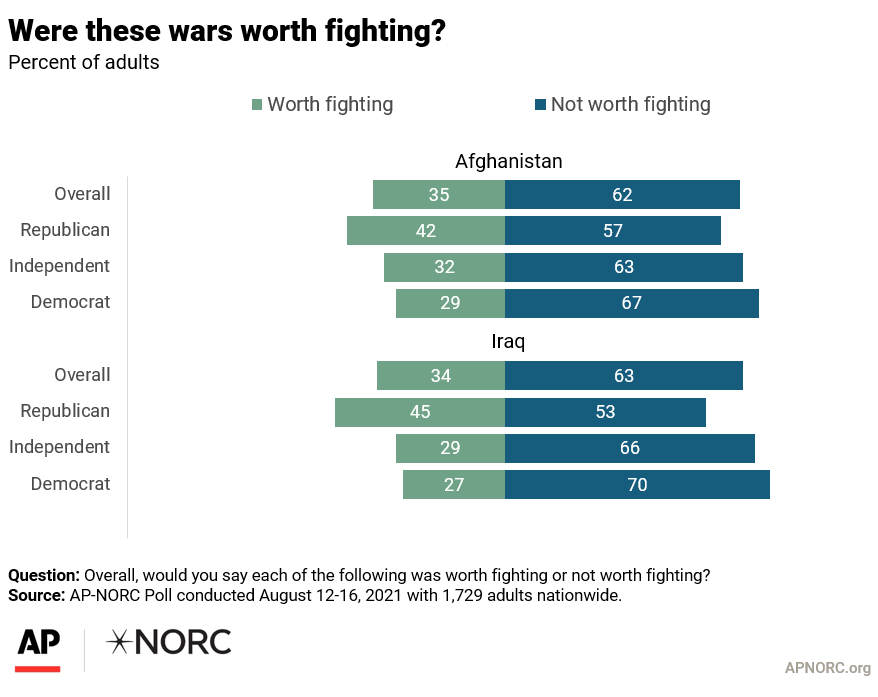 The public is more concerned about the threat caused by domestic extremist groups than those from outside the country. Sixty-five percent are extremely or very concerned about the dangers posed by domestic extremist groups, compared with 50% who are concerned about extremists from foreign countries.
There is no substantial difference between Republicans and Democrats regarding the threat from extremist groups based outside the United States, but Democrats are much more concerned about the danger posed by domestic extremist groups.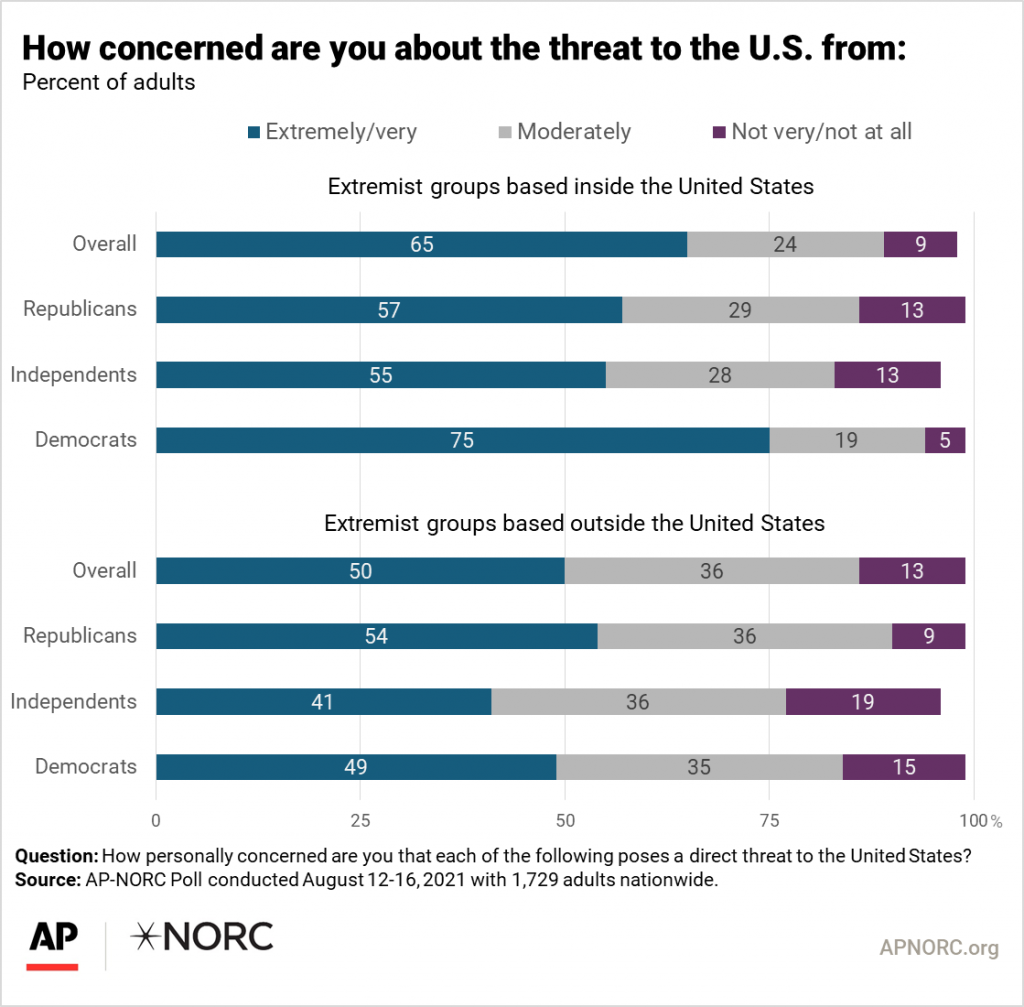 Overall, 47% approve of how President Biden is handling foreign policy, not substantially different from the 50% approval in the June AP-NORC poll. About half of the public has a positive opinion of how the president has been dealing with national security. On both issues, strong majorities of Democrats approve and majorities of Republicans disapprove.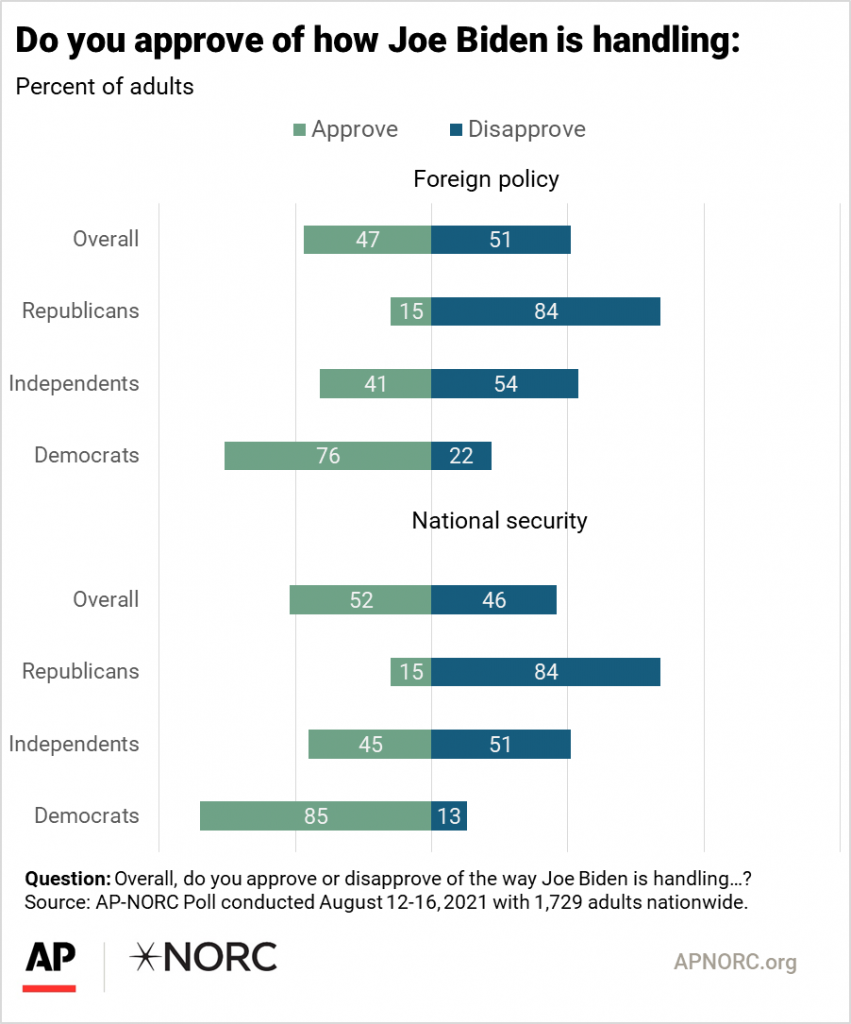 The nationwide poll was conducted August 12-16, 2021 using the AmeriSpeak® Panel, the probability-based panel of NORC at the University of Chicago. Online and telephone interviews using landlines and cell phones were conducted with 1,729 adults. The margin of sampling error is +/- 3.2 percentage points.
Suggested Citation: AP-NORC Center for Public Affairs Research. (August, 2021). "Most Americans say the wars in Afghanistan and Iraq were not worth fighting" https://apnorc.org/projects/most-americans-say-the-wars-in-afghanistan-and-iraq-were-not-worth-fighting/