December 8, 2022
While the Democrats did better than expected in the midterm elections, the public's opinion of President Biden's job performance, the national economy, and the direction of the country is stable but still negative.
Overall, 43% of the public approve of how Biden is handling his job, unchanged from the AP-NORC survey in October. Fifty-five percent disapprove.
The Democrats continue to have a positive view of Biden's job performance as Republicans remain extremely negative.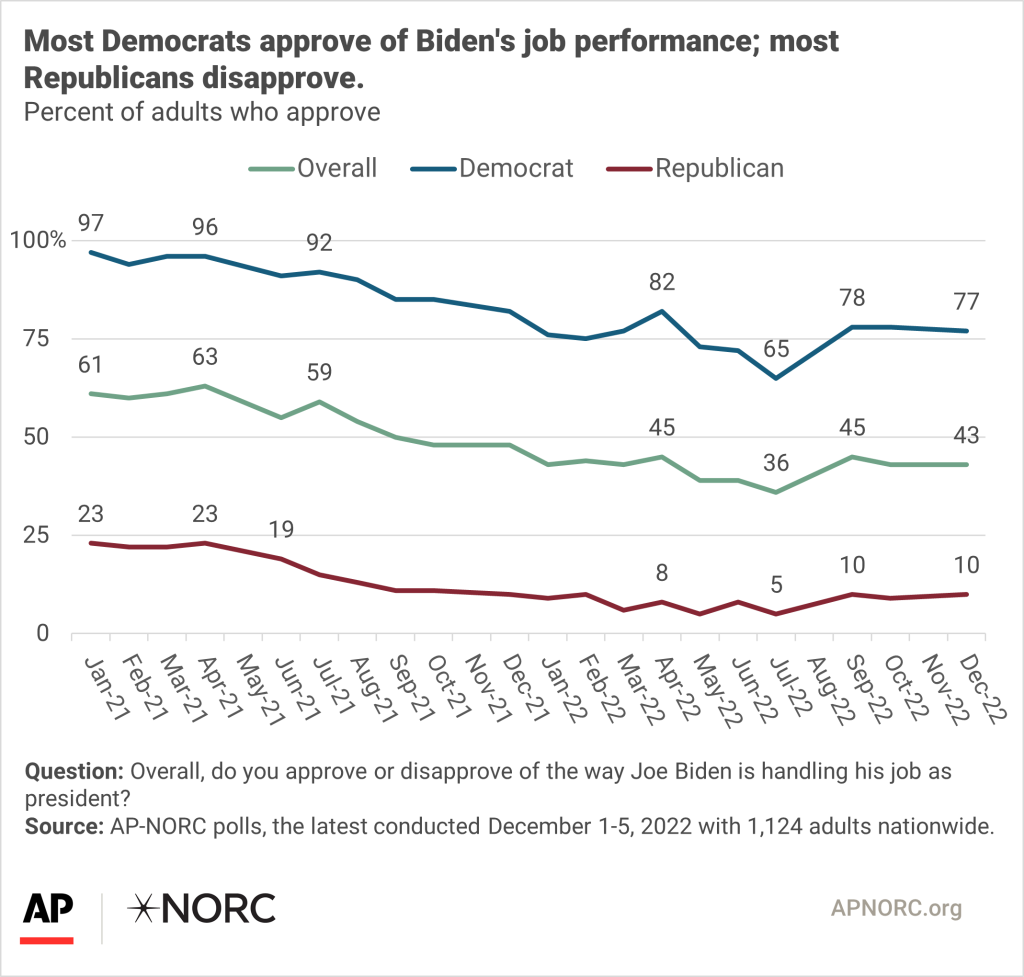 Only 25% of the public describe the national economy as good and 75% say it is poor. However, 57% consider their own household's financial situation to be in good shape.
Partisan differences persist when it comes to views of the national economy. Republicans have an extremely negative view of the condition of country's economy, while Democrats are more closely divided. However, most people, regardless of party identification, regard their own financial situation positively.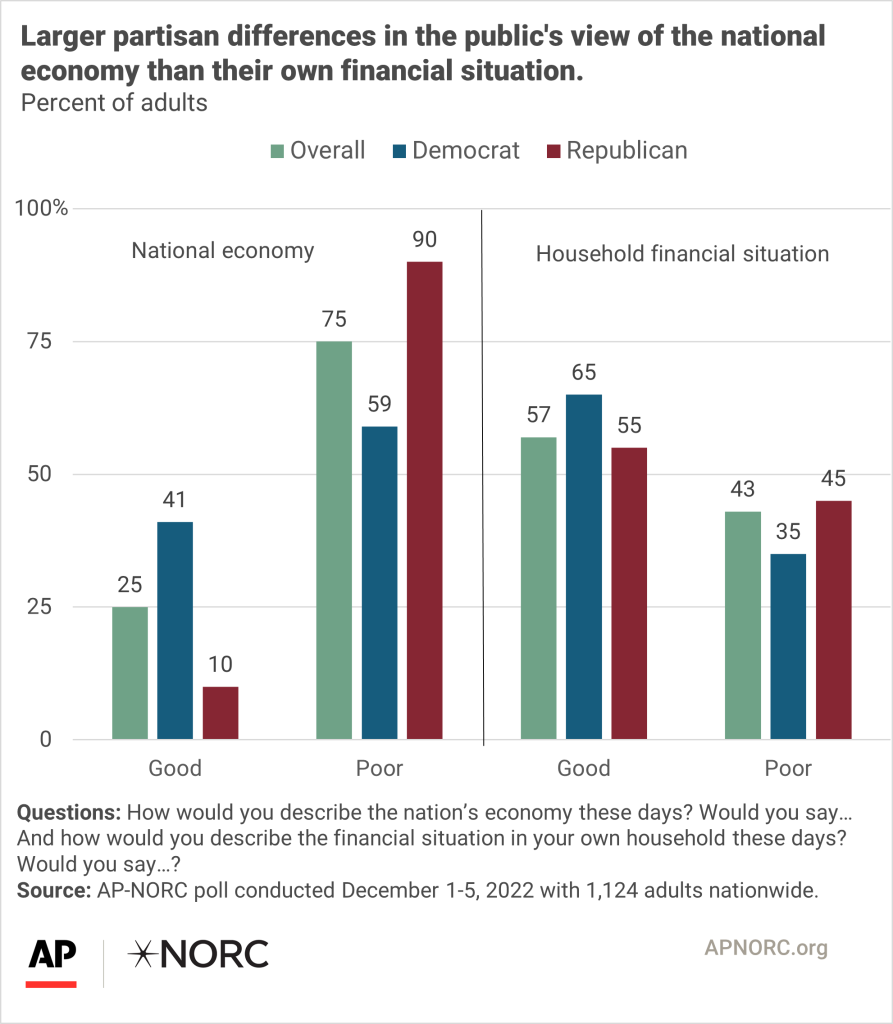 The public continues to have a negative view of the country's direction as well. Only 28% say it is headed in the right direction, while 71% think it is going in the wrong direction.
Republicans have had a dim view of the direction of the country since Biden's inauguration. Democrats' optimism has rebounded to 44% this fall from its low of 21% over the summer.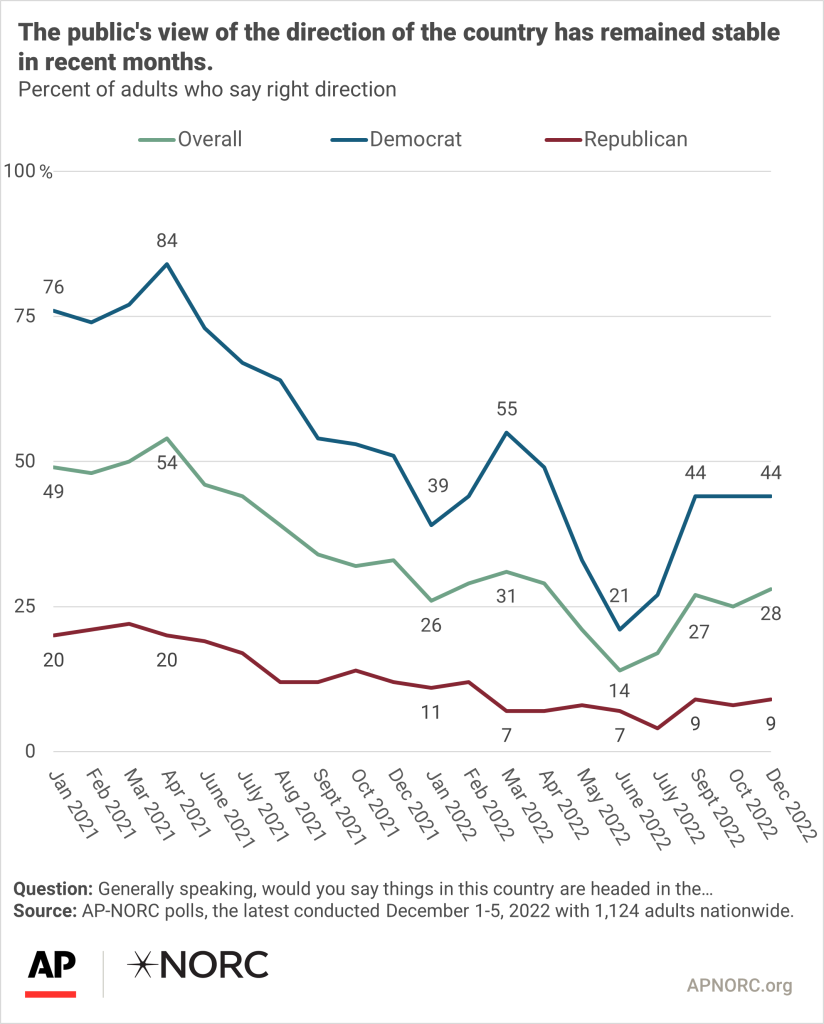 The nationwide poll was conducted December 1-5, 2022 using the AmeriSpeak®Panel, the probability-based panel of NORC at the University of Chicago. Online and telephone interviews using landlines and cell phones were conducted with 1,124 adults. The margin of sampling error is +/- 3.8 percentage points.