March 31, 2021
While President Biden continues to enjoy an overall high approval rating, the public is less positive about his handling of guns and immigration.
Biden continues to enjoy widespread approval of his handling of the coronavirus pandemic. Seventy-three percent approve of Biden's handling of the pandemic, including 48% of Republicans. However, overall 78% of Republicans disapprove of how Biden is handling his job in general, and at least two-thirds disapprove of Biden's approach on other issues.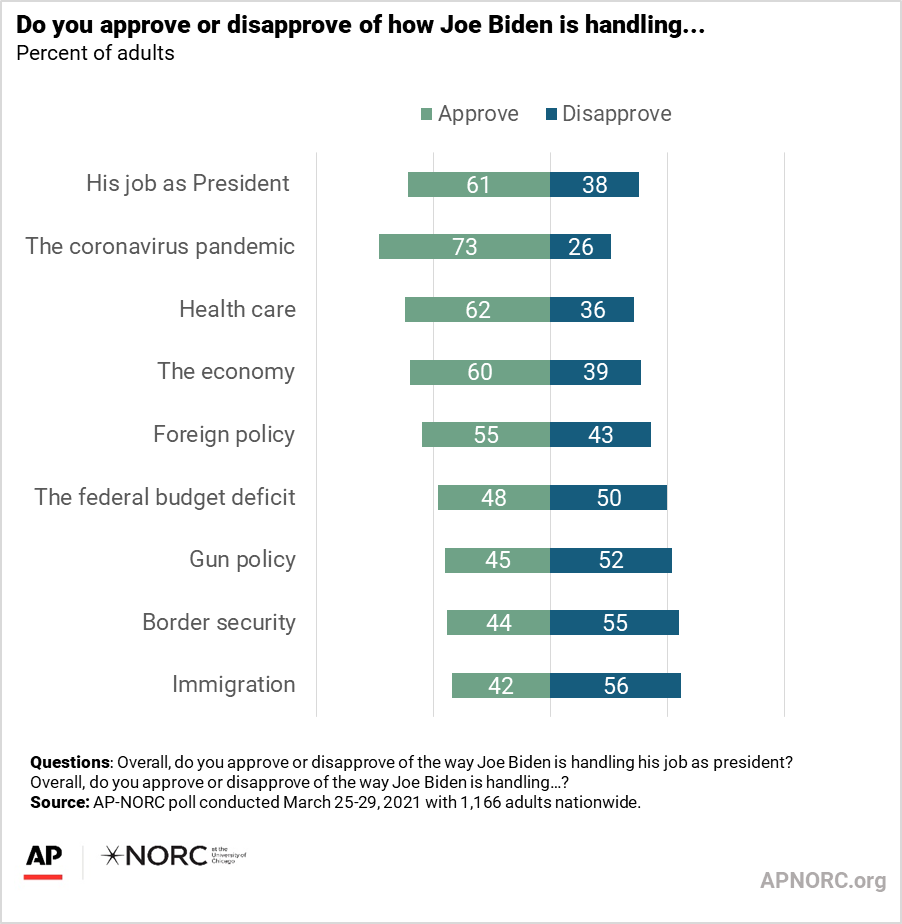 Eighty-six percent of Democrats approve of how Biden is handling foreign policy. Democrats have become less concerned since 2020 about potential trouble with other countries including the nuclear programs in North Korea and Iran and the global influence of Russia and China. Over the past year, Republicans have become much more concerned about China's global influence.
Still, most people are concerned about the threat presented by militant extremists rather than specific countries.

The nationwide poll was conducted March 25-29, 2021 using the AmeriSpeak® Panel, the probability-based panel of NORC at the University of Chicago. Online and telephone interviews using landlines and cell phones were conducted with 1,166 adults. The margin of sampling error is +/- 3.6 percentage points.