April 2, 2021
On March 3, 2021, the House of Representatives passed H.R. 1, the For the People Act, a bill that would expand voting rights, including same-day voter registration for federal elections, automatic voter registration through state agencies, and a minimum two-week early voting period across all states. While it waits consideration in the Senate, Americans are largely divided across partisan lines about voting practices and eligibility in the United States.
Voter identification requirements are supported by 72% of the public. That popularity is largely driven by support from Republicans, 91% of whom support a requirement that all voters provide photo identification in order to cast their ballot. More than half of Americans support all the reforms asked about except for automatically sending a mail-in ballot to every registered voter. Large partisan differences exist among each of these measures. Other than voter identification requirements, none of the reforms receive majority support from Republicans.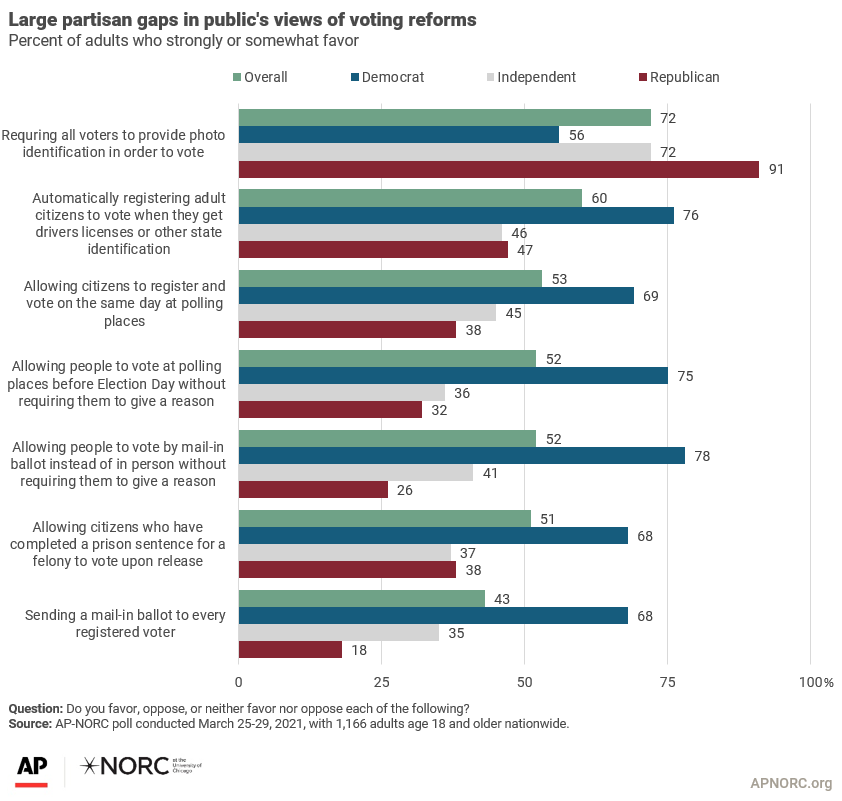 In October 2020 leading up to the presidential election, more Americans were concerned about a lack of access to the polls for eligible voters than they were about voter fraud. However, concern about voter fraud has rebounded again. Forty-six percent of Americans say people who are eligible not being allowed to vote is a major problem and 40% think that people voting who are not eligible is a major problem. Democrats are more likely than Republicans to say people who are eligible not being allowed to vote is a major problem (62% vs. 30%) while Republicans are more likely than Democrats to say people voting who are not eligible is a major problem (63% vs. 19%).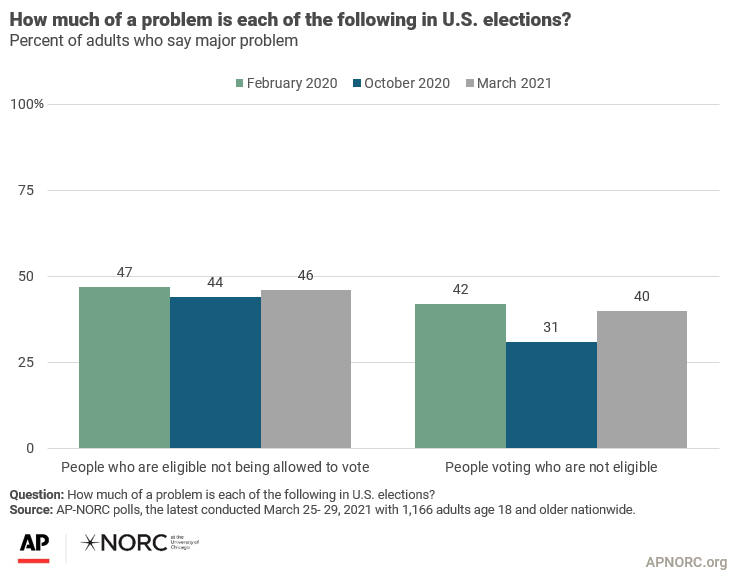 Public concern about gerrymandering outweighs concerns about disenfranchisement and voter fraud. Sixty-seven percent say partisan gerrymandering of legislative districts by states is a major problem, including 74% of Democrats, 60% of Republicans, and 63% of independents.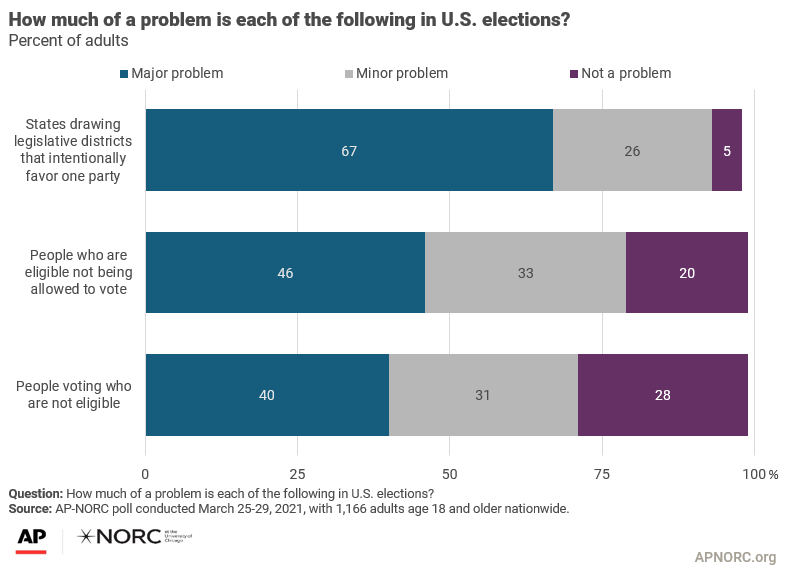 With the high degree of concern about gerrymandering, 49% of the public favors requiring states to set up independent and nonpartisan commissions to draw legislative districts. Democrats are more likely to favor these independent commissions.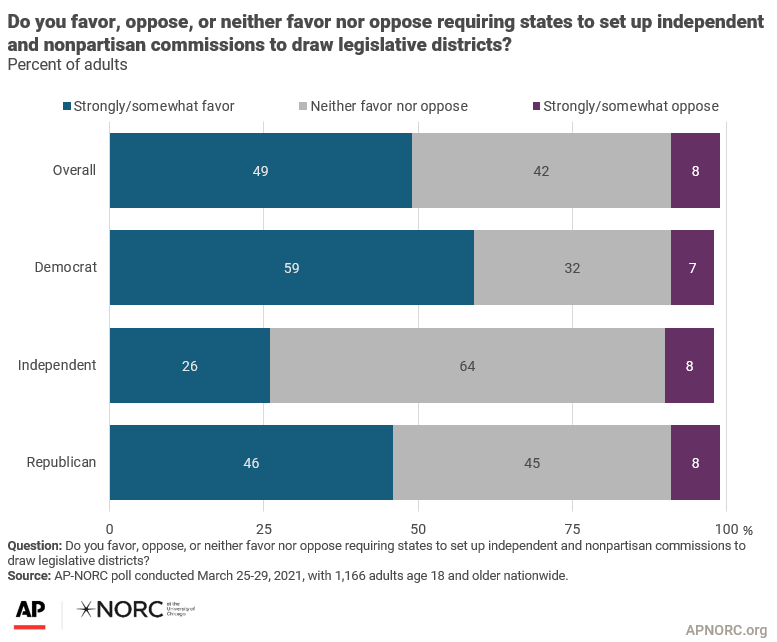 The nationwide poll was conducted March 25-29, 2021 using the AmeriSpeak® Panel, the probability-based panel of NORC at the University of Chicago. Online and telephone interviews using landlines and cell phones were conducted with 1,166 adults. The margin of sampling error is +/- 3.6 percentage points.
---