There is little consensus among the public when it comes to the level of influence religion should play in politics and government policies. People who are unaffiliated with a religion tend to see religious influence as excessive, while those who identify with particular faiths are more inclined to regard religion as having either the right amount of influence or too little.
Although most Americans say religion should have little or no impact on most policy issues and few consider the religious beliefs of candidates an important factor when deciding how to vote, there are large differences by religious identification. For example, 61 percent of white born-again Christians say religion should play a role in LGBT issues, while only 33 percent of Catholics and 14 percent of unaffiliated Americans agree.
However, most Americans think religion should have a role in addressing poverty. Overall, 57 percent of people say religion should influence government policies dealing with poverty, including 65 percent of those who identify with a particular faith and 34 percent of those who are unaffiliated.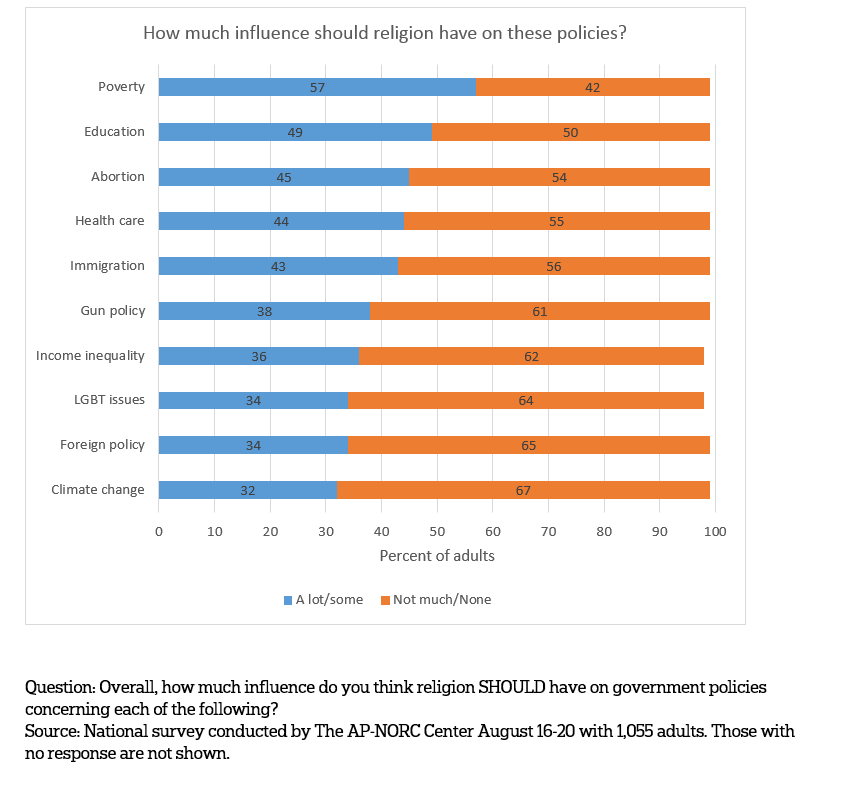 The public is split on whether religion should have any influence on education. While only 18 percent of unaffiliated Americans say religion should impact education policies, 60 percent of those who identify with a religious denomination think religion should have some influence in education.
Nearly 4 in 10 Americans say evangelical Christians and the Catholic Church have too much influence on American politics. However, 47 percent of white born-again Christians say evangelical Christians have too little influence. Fifty three percent of Catholics consider their Church to be exercising the right amount of influence.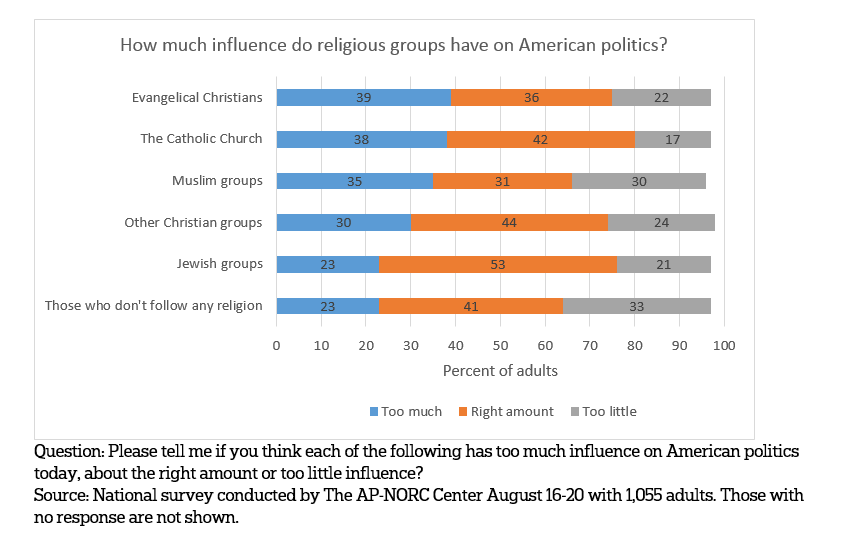 When it comes to the impact of religion on various aspects of life in the United States, white born-again Christians tend to regard the influence of religion as insufficient, while those with no religious ties say religion has an excessive amount of influence. For example, 52 percent of white born-again Christians say religion has too little influence on most members of Congress, while 59 percent of unaffiliated Americans see most members of Congress as overly influenced by religion.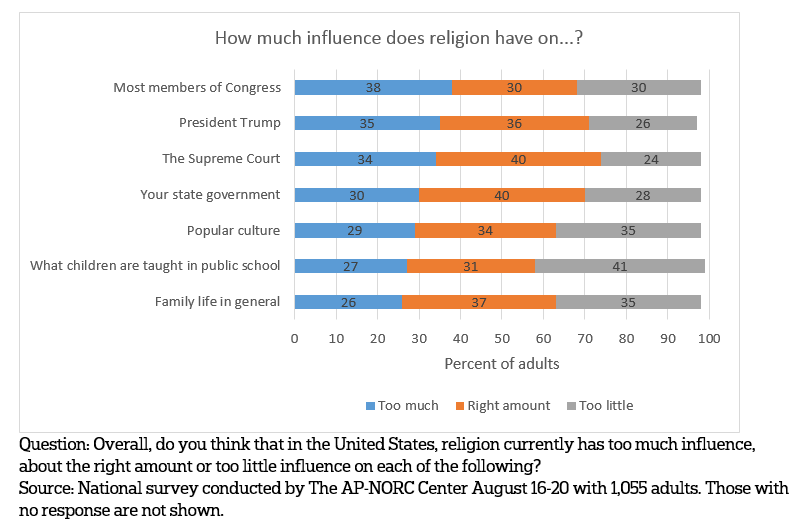 Few Americans put a lot of emphasis on religion when deciding how to vote. But white born-again Christians and non-white Protestants are much more inclined than other Americans to consider religion when choosing a candidate to support.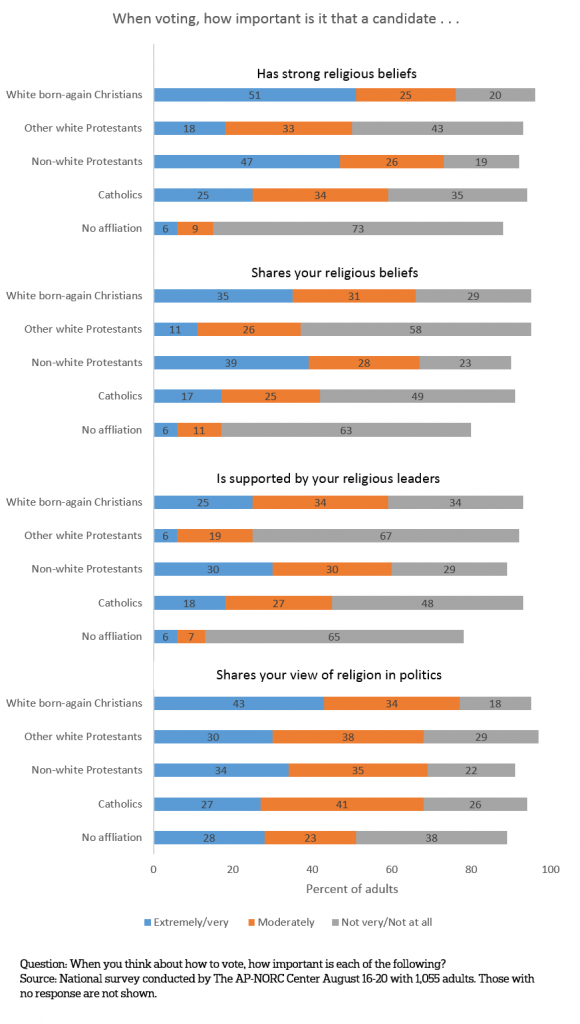 Tax exempt charitable groups, including churches and religious organizations, are prohibited from participating in any political campaign.1 Most Americans oppose any change to this regulation. Thirteen percent favor allowing religious leaders to endorse political candidates without losing their tax-exempt status and 53 percent oppose the idea.
The nationwide poll was conducted August 16-20, 2018 using the AmeriSpeak® Panel, the probability-based panel of NORC at the University of Chicago. Online and telephone interviews using landlines and cell phones were conducted with 1,055 adults. The margin of sampling error is plus or minus 4.2 percentage points for all respondents.