July 22, 2021
Most Americans approve of how President Joe Biden is handling infrastructure and there is strong bipartisan support to include road, bridge, and port improvement and clean drinking water to the infrastructure bill being considered in Congress. Funding eldercare and affordable housing are also popular with the public but these features were dropped from the legislation during the White House's negotiations with a bipartisan group of senators.
Seventy-one percent say the economy and jobs should be viewed as high priority by Washington, and 59% say the same about improving infrastructure. Most Americans support financing infrastructure improvements by raising taxes on corporations and individuals with income over $400,000.
Both Republicans and Democrats favor the inclusion of funding for roads, bridges, and ports, for clean water pipes, and for caregivers for the elderly in the infrastructure bill. But other aspects of the infrastructure legislation that are favored by Democrats have less support from Republicans. For example, 76% of Democrats support free community college, while 59% of Republicans oppose it.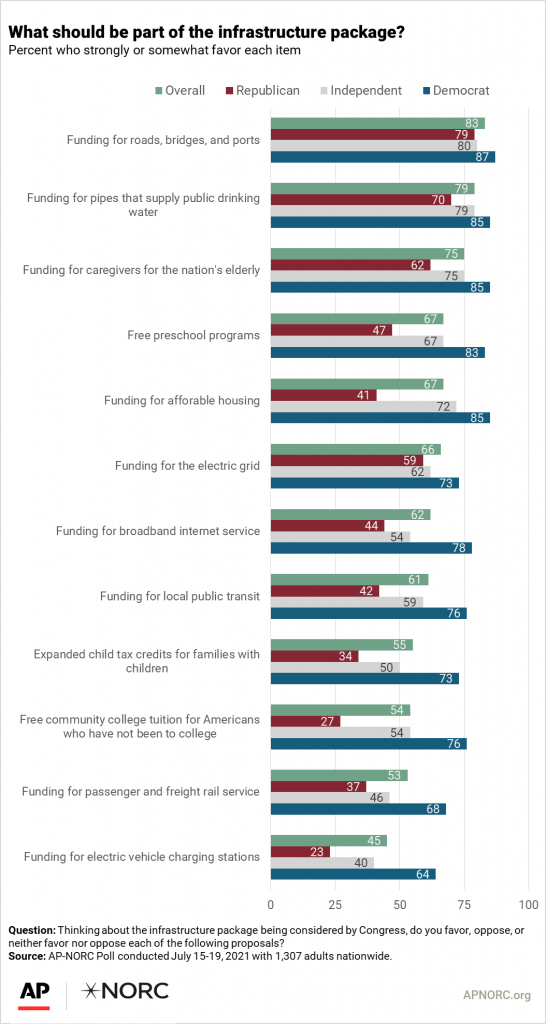 There is also a partisan divide on how to pay for improvements to the nation's infrastructure. More than 80% of Democrats support raising taxes on corporations and wealthy individuals, while only about 40% of Republicans agree.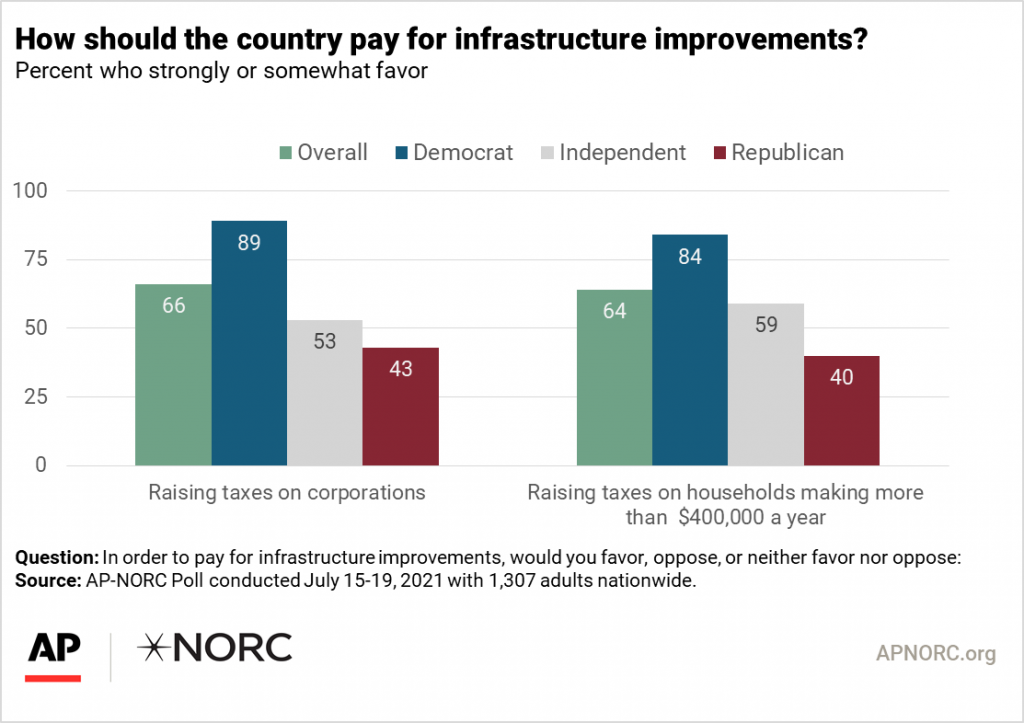 Overall, 55% of Americans approve of how President Biden is handling infrastructure. However, as with most measurements of presidential performance, there are strong partisan divisions. Eighty-three percent of Democrats approve of Biden's handling of infrastructure, 78% of Republicans disapprove.
Fifty-nine percent of Americans, including 50% of Republicans and 69% of Democrats, think improving the country's infrastructure should be given high priority by the federal government. In addition, most Americans say Washington should give the economy and jobs high priority. Republicans want a focus on securing the border, while Democrats want to see more effort on climate change and universal health care.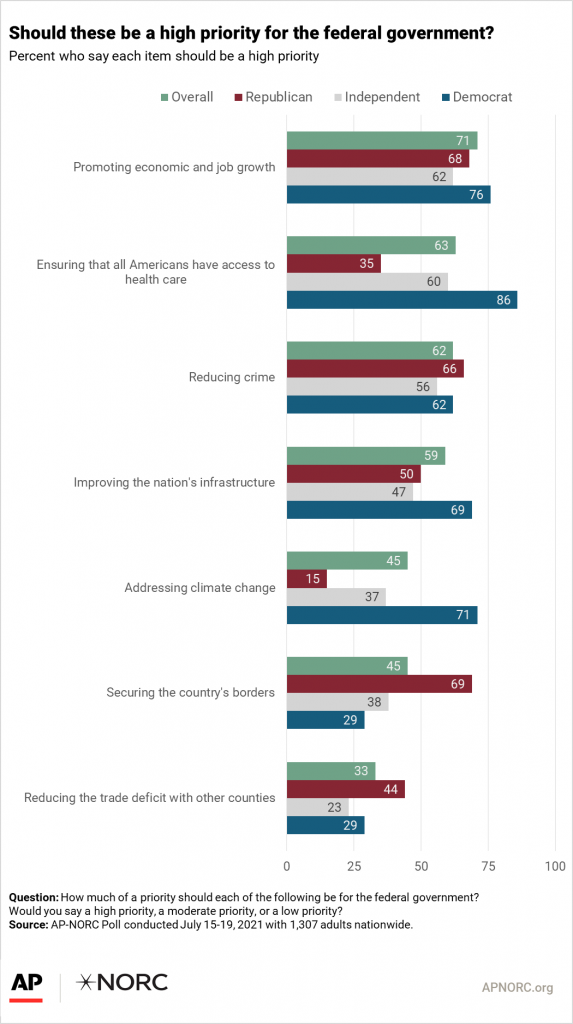 The nationwide poll was conducted July 15-19, 2021 using the AmeriSpeak® Panel, the probability-based panel of NORC at the University of Chicago. Online and telephone interviews using landlines and cell phones were conducted with 1,307 adults. The margin of sampling error is +/- 3.7 percentage points.
Suggested Citation: AP-NORC Center for Public Affairs Research. (July, 2021)."Views on the Infrastructure Bill" https://apnorc.org/projects/views-on-the-infrastructure-bill/