Although President Trump's overall approval remains stable, Americans are unhappy about the state of the country and most think Trump's response to the recent protests in reaction to the death of George Floyd is making things worse.
Thirty-nine percent of Americans approve of Trump's job performance overall, essentially unchanged from the AP-NORC survey conducted in May 2020. A majority of Americans disapprove of how Trump is handling various issues, particularly race relations.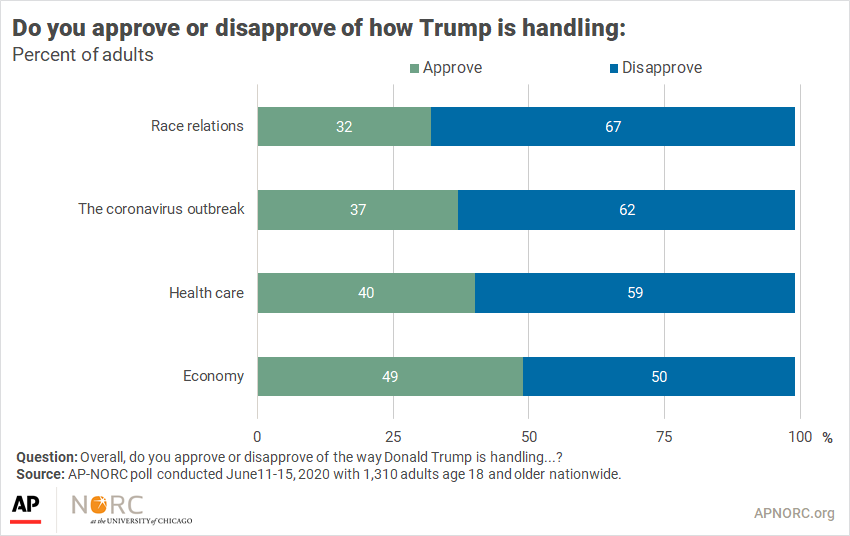 When it comes to Trump's handling of race relations, views differ based on race and partisanship. Disapproval is highest among black Americans and Democrats. Compared to 2019, there is an increase in the percentage of white Americans who disagree with Trump's handling of race relations (62% in 2020 vs. 55% in 2019).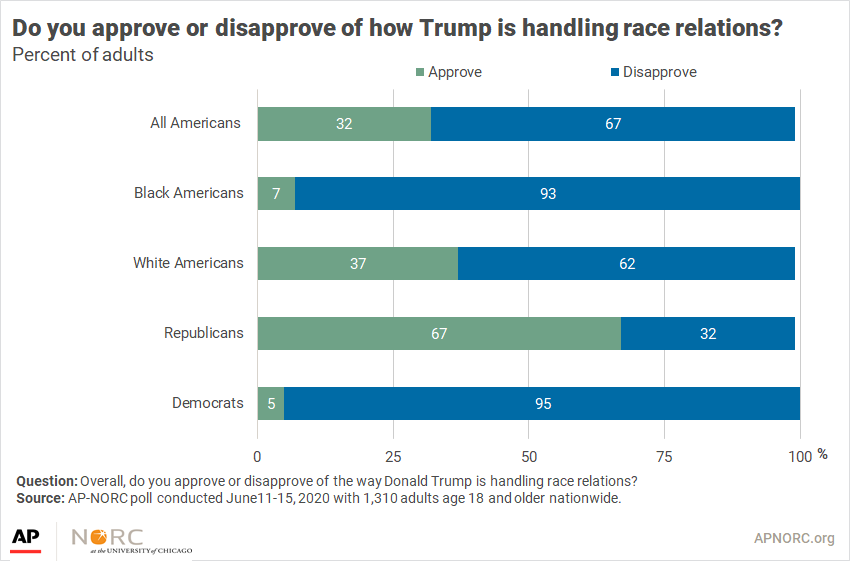 Most adults – including 60% of white Americans and 82% of black Americans – think Trump's presidency has made the United States more divided. Just 12% of adults think the President has brought the country together. Republicans are less likely to say Trump has made the country more divided than Democrats, but still only 20% of Republicans describe him as unifying.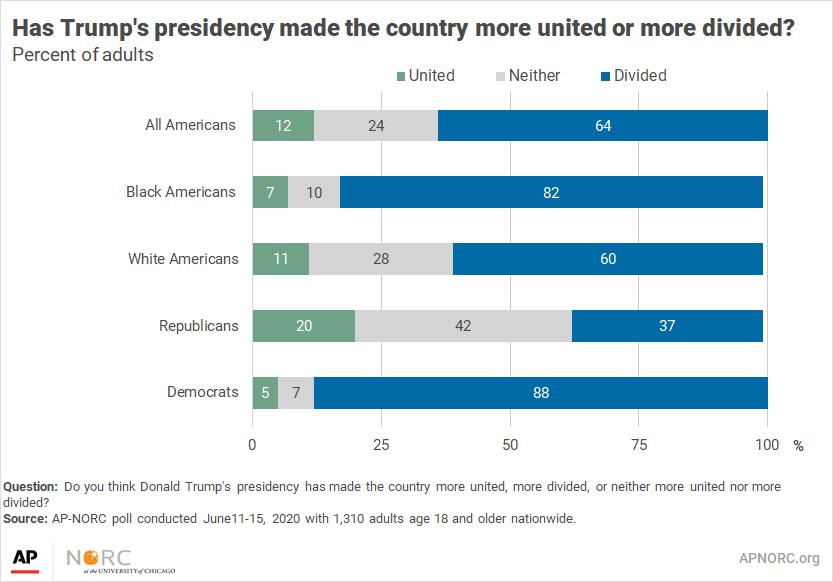 While few Americans think their governor has done much to improve the situation following Floyd's death and the recent protests, most think Trump has made things worse. Overall, fifty-four percent of adults think Trump has had a negative impact, including 51% of white Americans and 72% of black Americans. Again, only 22% of Republicans say Trump has been a positive figure during this period.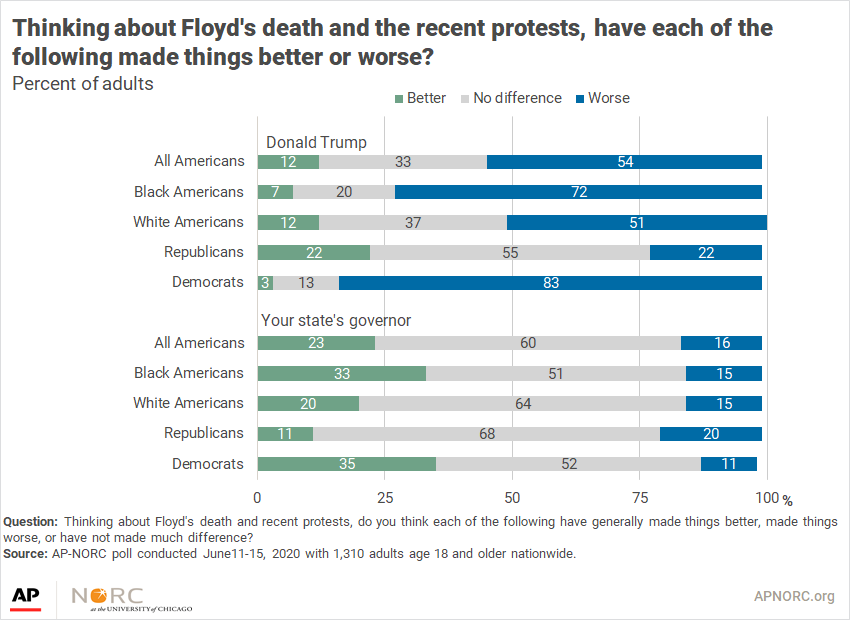 Views on the direction of the country are increasingly pessimistic especially among Republicans and independents. In May, 42% of Republicans thought the country was headed in the wrong direction compared to 63% who now say the same.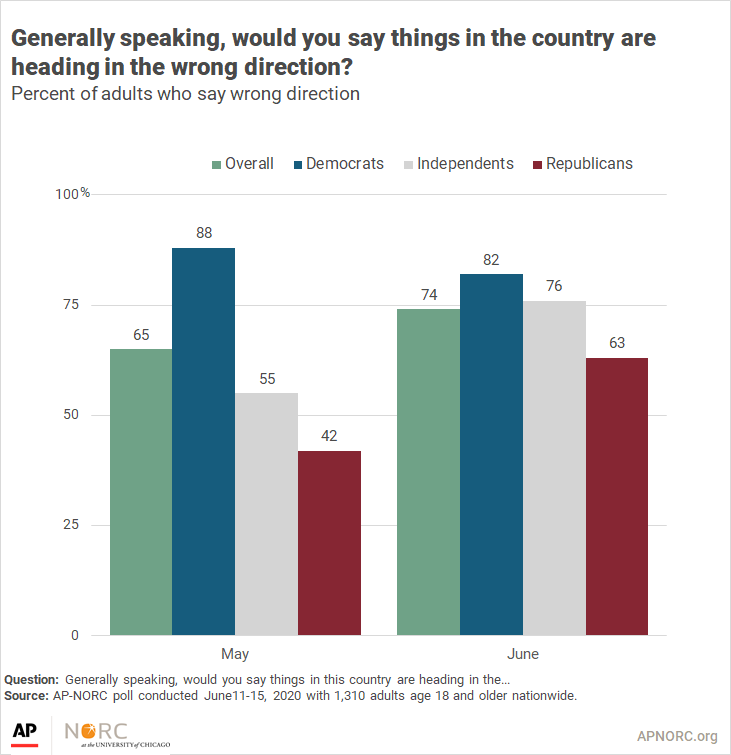 The nationwide poll was conducted June 11-15, 2020 using the AmeriSpeak® Panel, the probability-based panel of NORC at the University of Chicago. Online and telephone interviews using landlines and cell phones were conducted with 1,310 adults. The margin of sampling error is +/- 3.7 percentage points.
In addition, black adults were sampled at a higher rate than their proportion of the population for reasons of analysis. The overall margin of sampling error for the 377 completed interviews with black respondents is +/- 5.3 percentage points.