October 4, 2021
After the withdrawal of U.S. forces from Afghanistan at the end of August, Americans across the political spectrum largely support efforts to resettle Afghan refugees who worked alongside the U.S. or Afghan governments during the 20-year war.
Overall, fewer approve of resettling Afghan refugees who fear living under Taliban rule. Democrats are more likely to support this resettlement than Republicans and independents.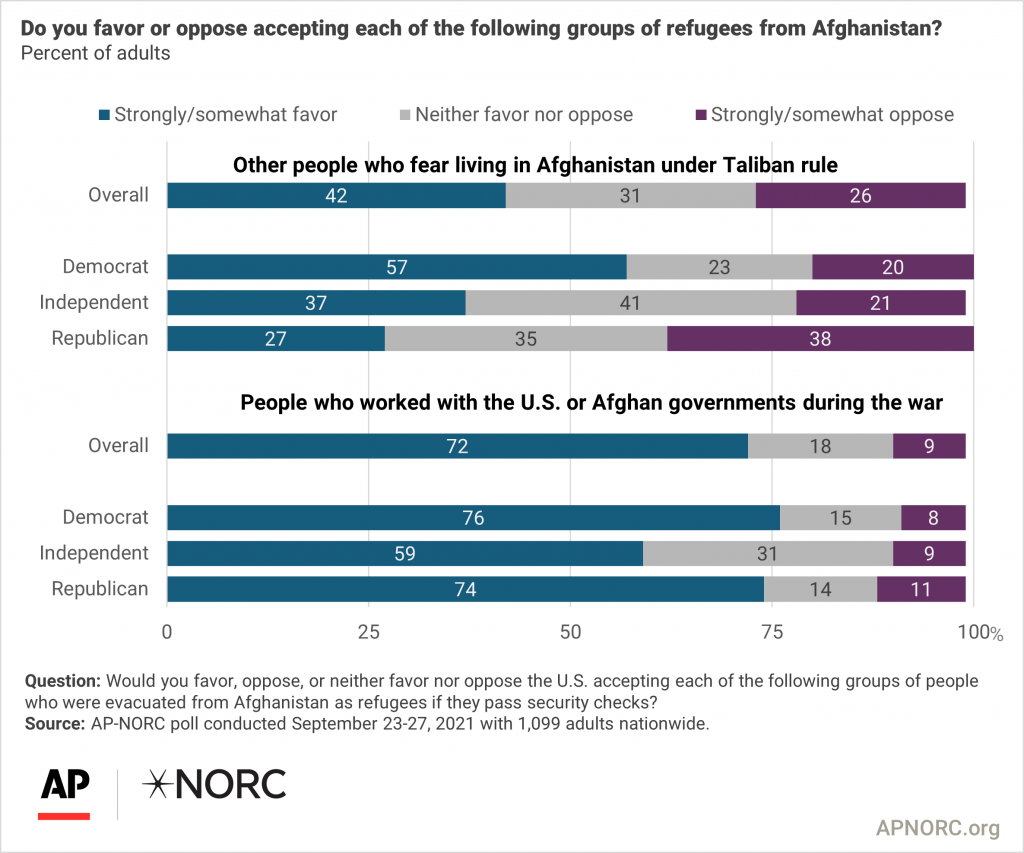 The public is closely divided over the decision that removed all U.S. troops from Afghanistan. Democrats have a positive view of the decision, while Republicans are overwhelmingly negative.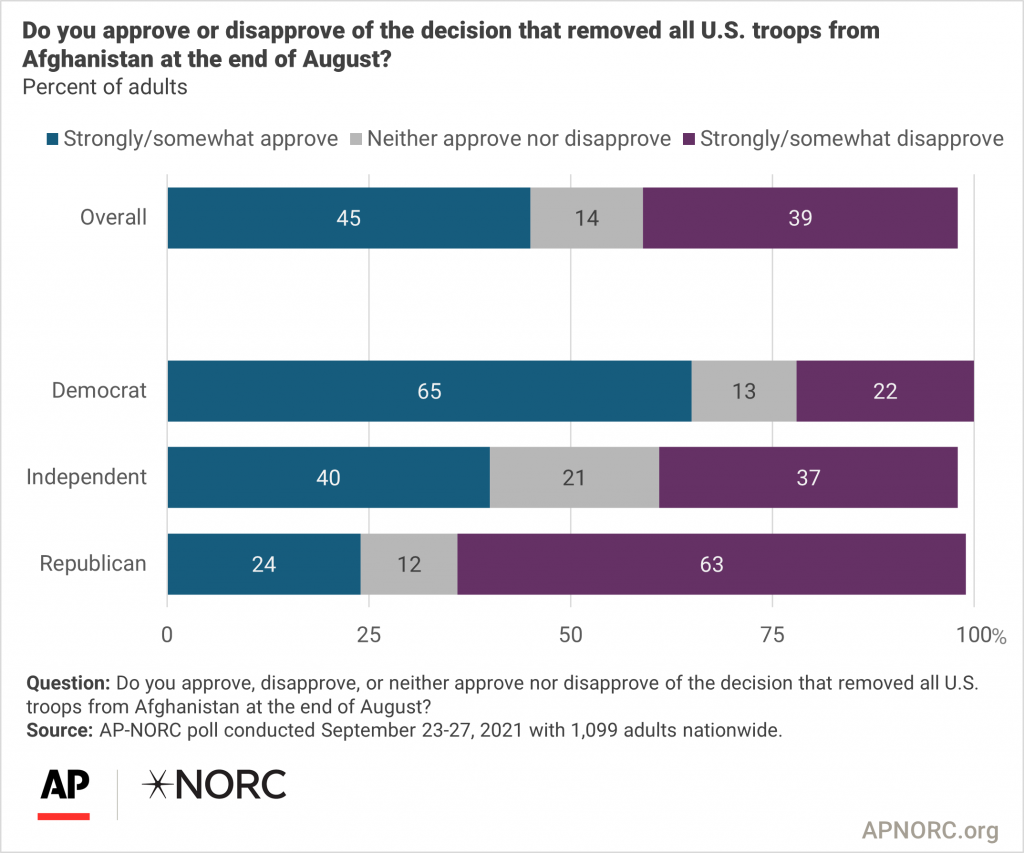 Sixty-five percent disapprove of the way President Joe Biden is handling the situation in Afghanistan. Even among Democrats, where Biden enjoys overwhelming approval on other issues, just about half approve.
Though Biden fares better on foreign policy and national security, still more disapprove than approve of his performance. Approval is similar compared to the August AP-NORC poll when 47% and 52% approved the President's role in foreign policy and national security, respectively.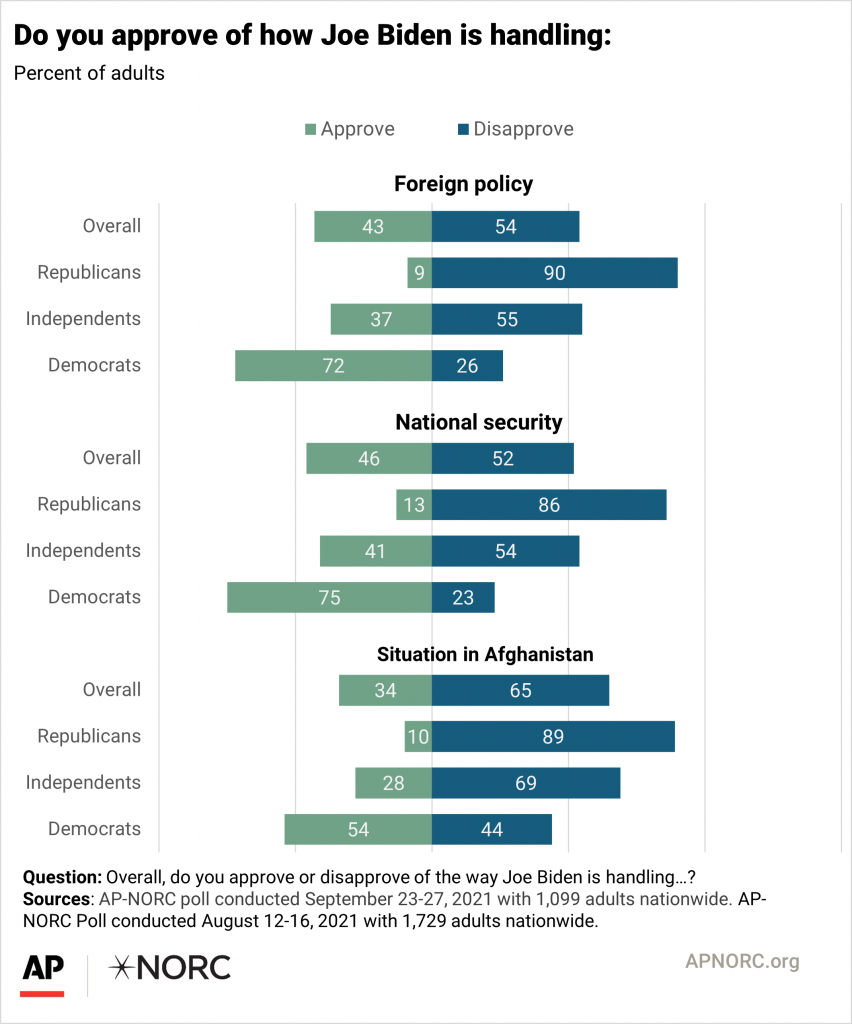 The nationwide poll was conducted September 23-27, 2021 using the AmeriSpeak® Panel, the probability-based panel of NORC at the University of Chicago. Online and telephone interviews using landlines and cell phones were conducted with 1,099 adults. The margin of sampling error is +/- 4.2 percentage points.
Suggested Citation: AP-NORC Center for Public Affairs Research. (September, 2021)."Bipartisan Support for Resettling Afghans who worked with U.S. forces during the war" [apnorc.org/bipartian-support-for-resettling-afgans-who-worked-with-us-forces-during-the-war]