Many Americans have doubts about the integrity of the country's voting systems. There is uncertainty about the accuracy of vote counts and concerns about both voter fraud and voter suppression. Americans worry about meddling by other countries and possible hacking of the election system. There is distrust in how party nominees are selected and how the country's leaders are chosen.
Both Democrats and Republicans think there are problems with the country's electoral system. Democrats are more inclined to express high levels of concern. And compared to 2016, some concerns have heightened among Democrats and fallen among Republicans.
Overall, 56% of Republicans are optimistic about the process for choosing the country's leaders, while less than a quarter of Democrats or independents agree. A quarter of Democrats lack confidence in the fairness of their party's nominating process, while a majority of Republicans feel their party's process is fair.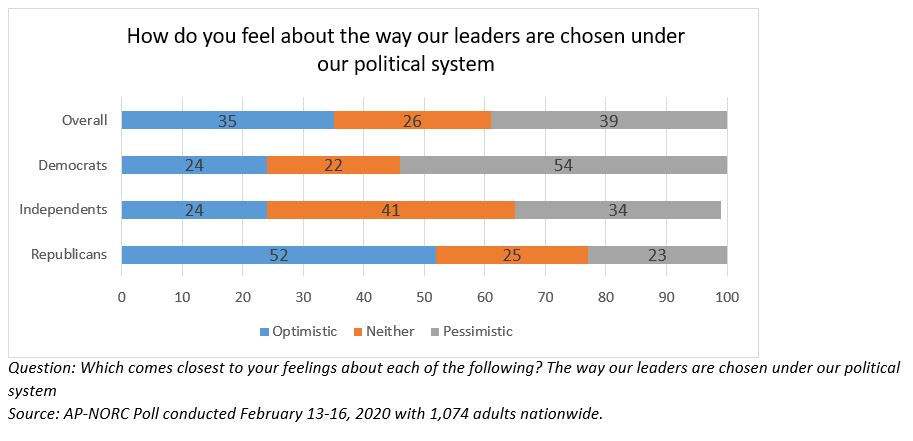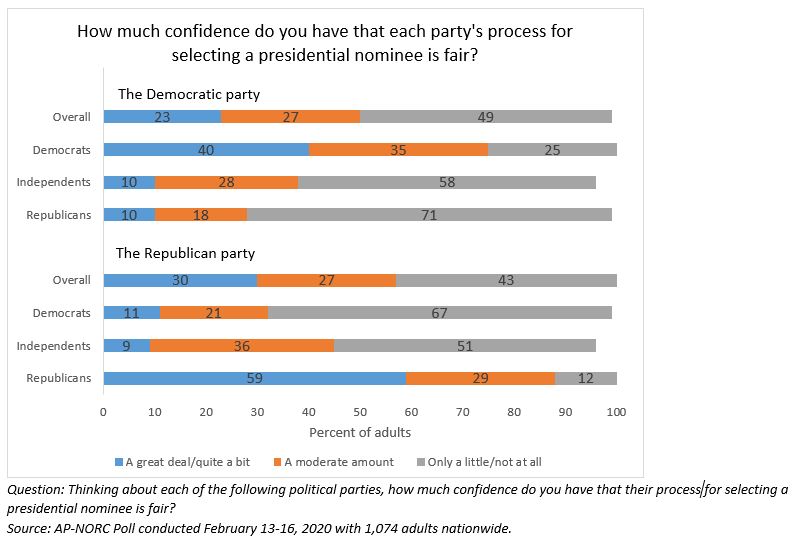 Following the 2016 election when the intelligence community determined the Russian government interfered in the election, a majority of the public is at least somewhat worried it could happen again in 2020[1]. Most Democrats hold significant concerns about foreign interference, but Republicans also have at least some concern.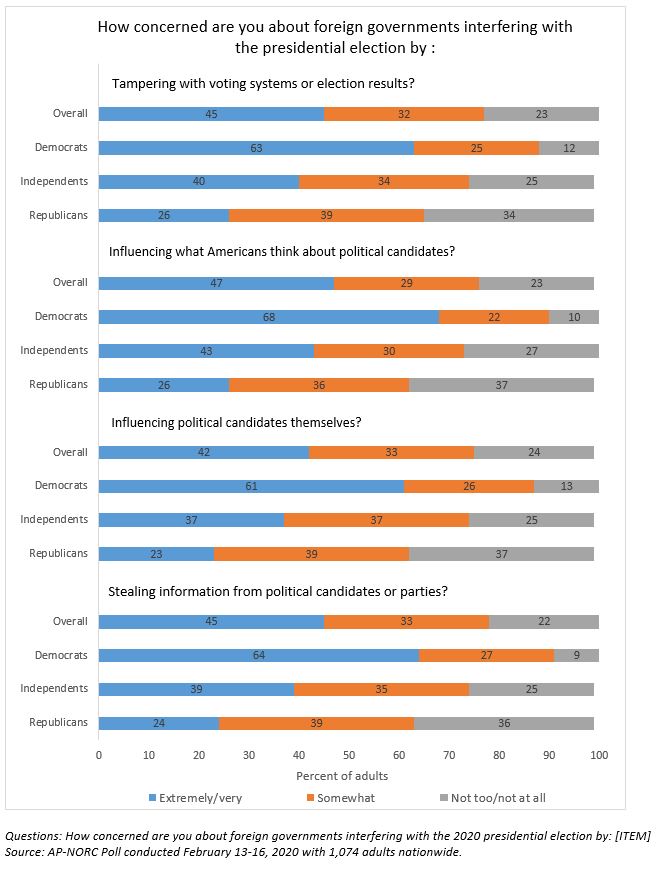 Democrats have doubts that votes in the 2020 presidential election will be counted accurately, while Republicans are more confident. Four years ago, the reverse was the case. In 2016, most Democrats were confident that the vote count would be correct and Republicans were much less certain.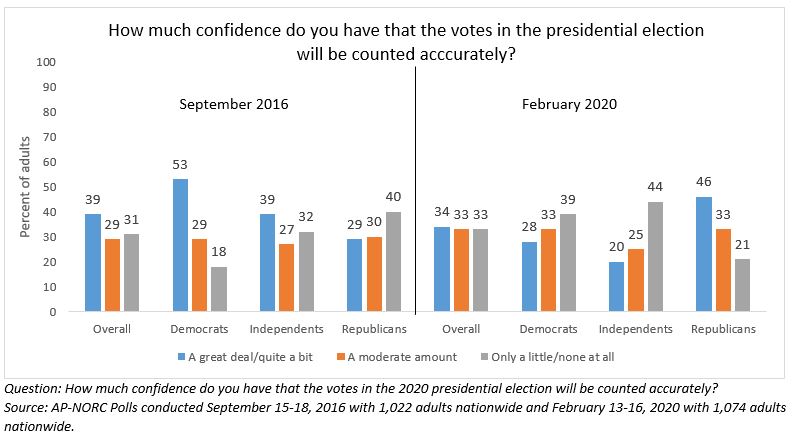 The public is increasingly worried about the vulnerability of the country's voting system to hackers. However, Democrats are much more concerned about the possibility of the election being hacked than they were in 2016, and Republicans are somewhat less concerned about the elections' exposure to hacking.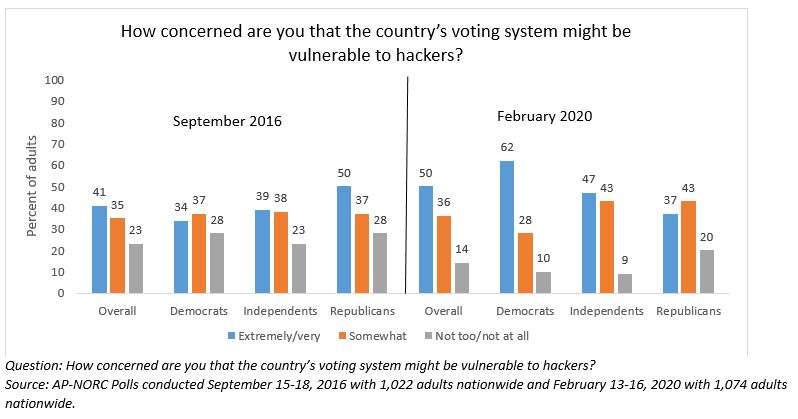 Americans have concerns about both voter fraud and voter suppression. However, while Democrats consider voter suppression to be a major problem, most Republicans view voter fraud as a major problem.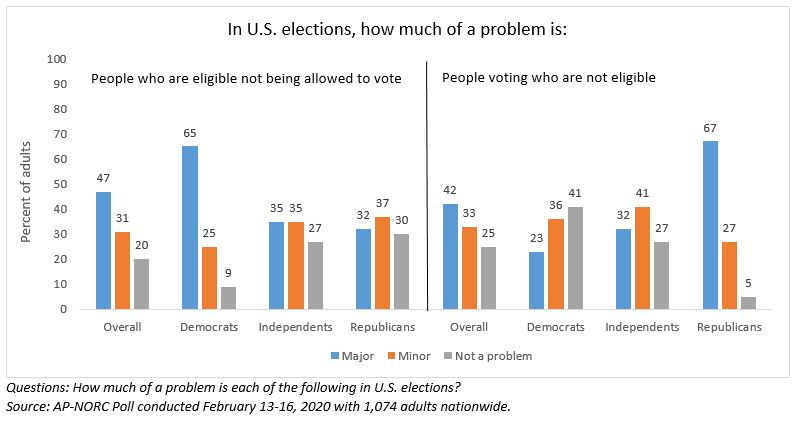 The nationwide poll was conducted February 12-16, 2020, using the AmeriSpeak® Panel, the probability-based panel of NORC at the University of Chicago. Online and telephone interviews using landlines and cell phones were conducted with 1,074 adults. The margin of sampling error is plus or minus 4.2 percentage points.