September 22, 2023
A majority of adults have heard at least a little about the Hollywood strikes, with only 12% hearing nothing at all. The strike against Hollywood studios began in May, with writers and actors protesting for protections against artificial intelligence and better pay for their work.
Half of the public strongly or somewhat approve of the writers and actors striking against the Hollywood studios. Twice as many Democrats approve of the Hollywood strikes compared to Republicans. Very few people disapprove of the strike, but many don't have strong opinions on either side.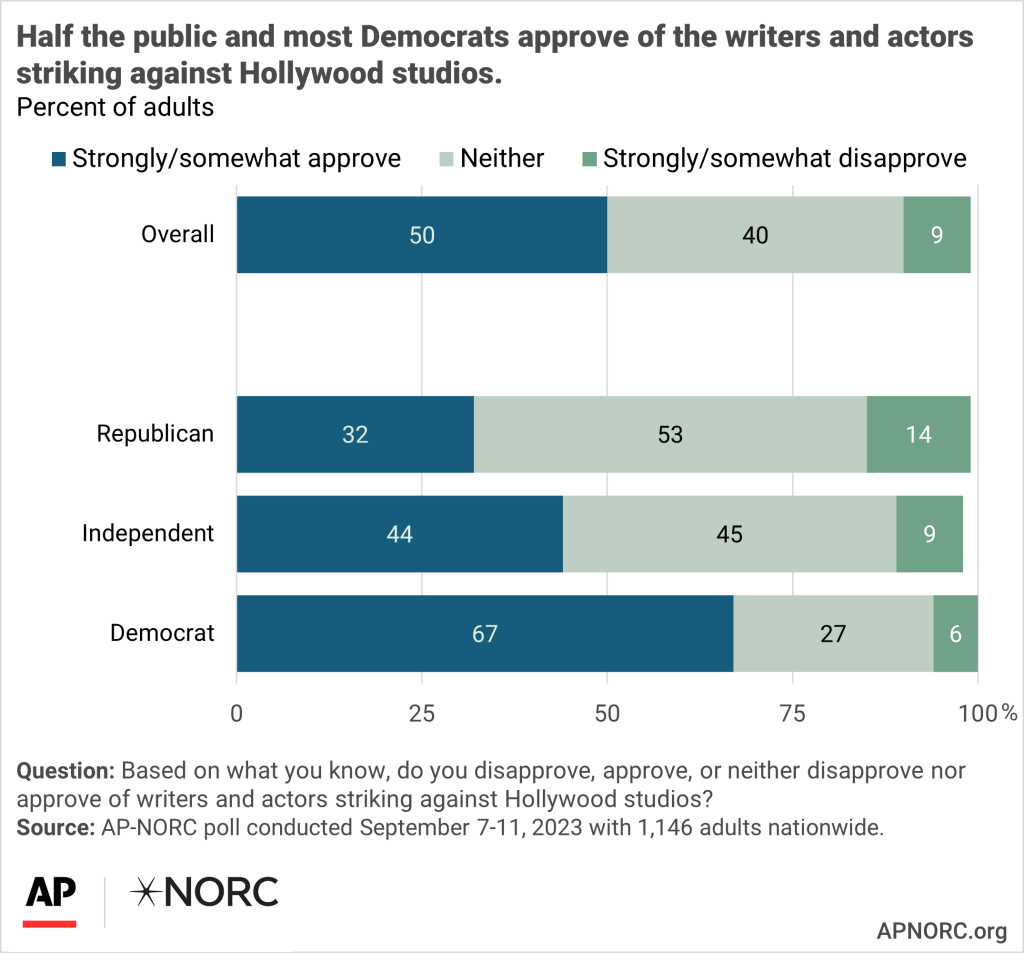 Over half of the public side with the writers and actors over the Hollywood studios. Democrats are more likely to support the writers and the actors compared to Republicans.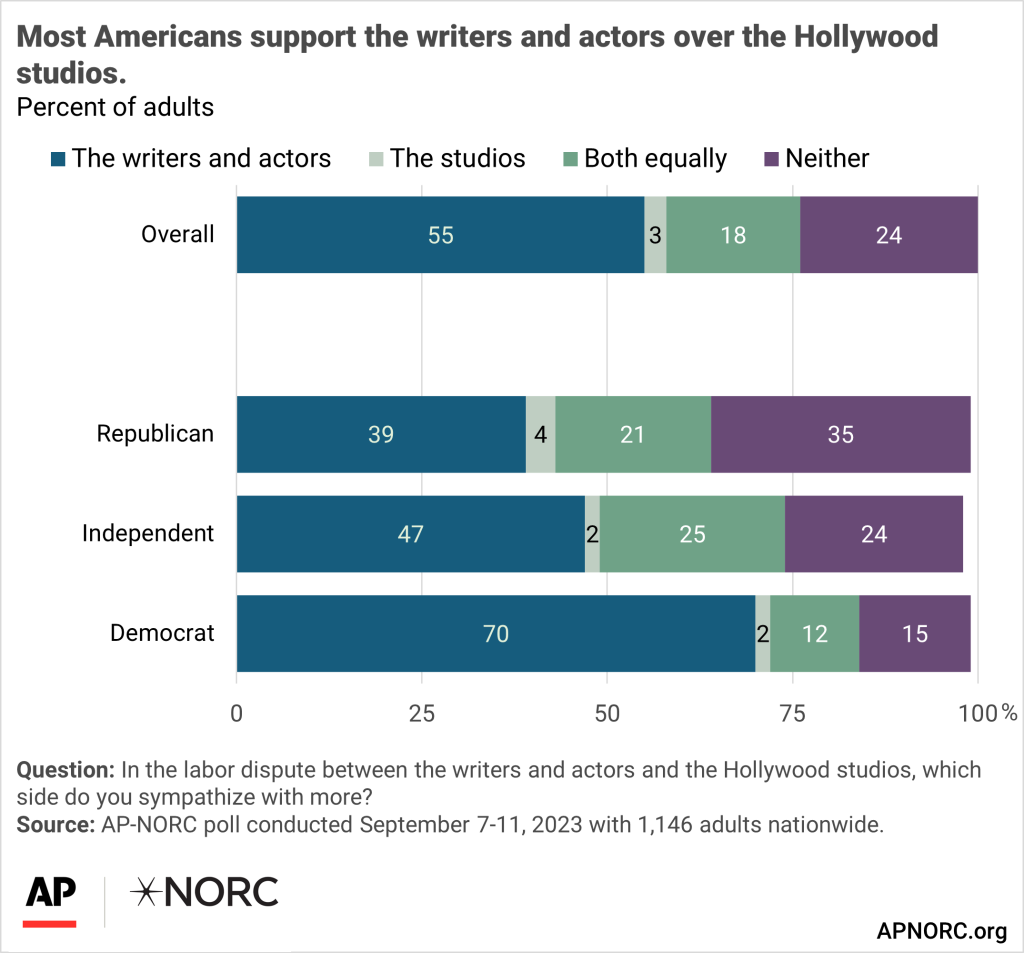 Even though most adults support the strike and its demands, many wouldn't consider boycotting television shows or movies, canceling streaming services, or donating to the strike funds.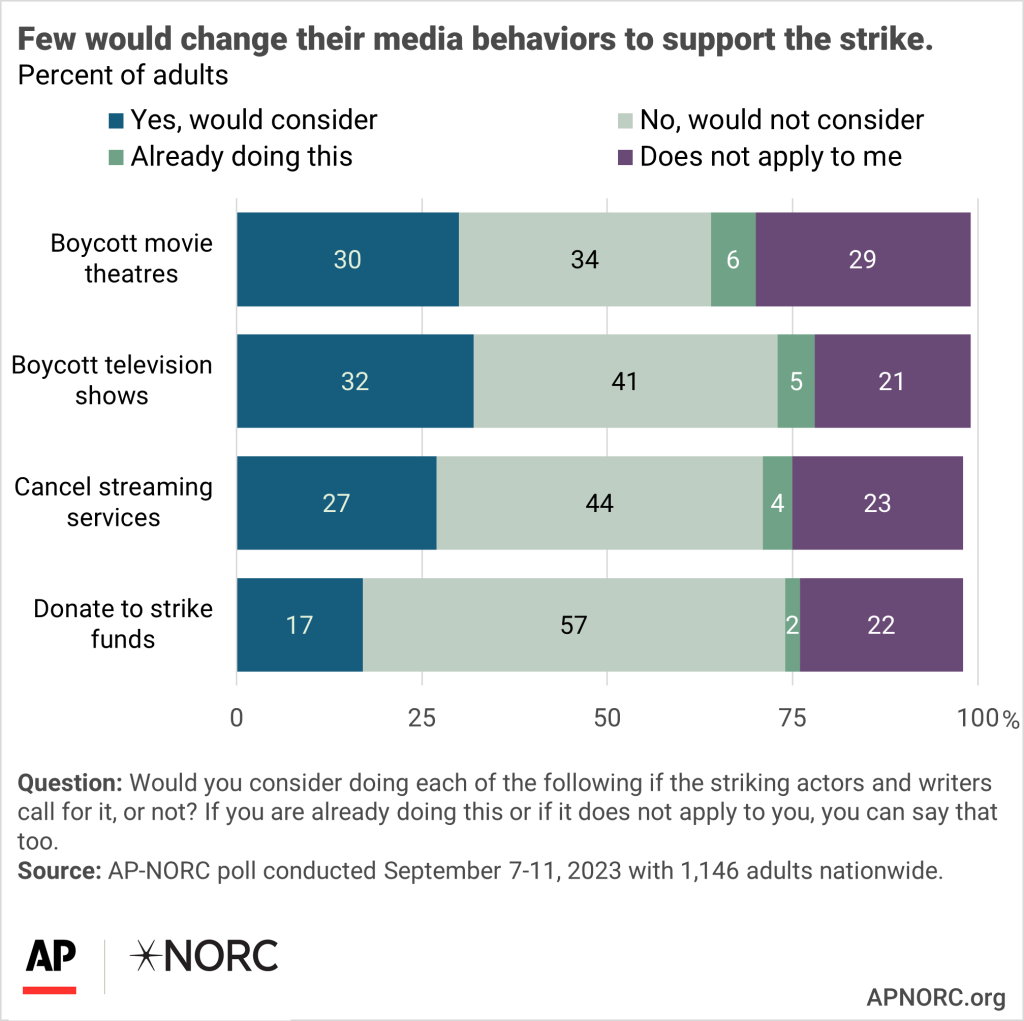 Most believe that studios paying their writers more is a good thing. And more people think increasing actors' pay is good than bad. About half of adults think it would be good if the studios are prevented from replacing human writers with artificial intelligence. And half think it would be bad to use artificial intelligence to help write movies and TV shows.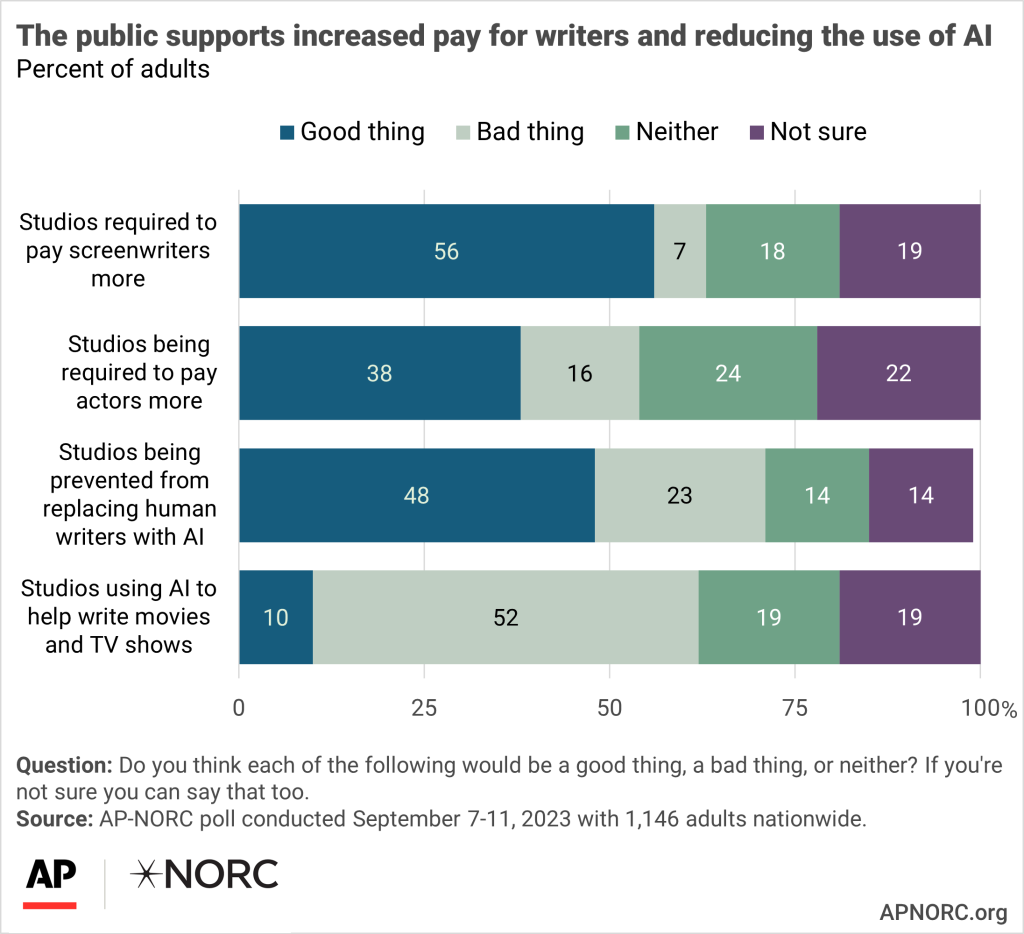 The nationwide poll was conducted September 7-11, 2023 using the AmeriSpeak® Panel, the probability-based panel of NORC at the University of Chicago. Online and telephone interviews using landlines and cell phones were conducted with 1,146 adults. The margin of sampling error is +/- 3.9 percentage points.