June 30, 2022
Nearly half of Americans think Donald Trump should be charged with a crime for his role in the riot at the U.S. Capitol on Jan. 6, 2021. The House of Representatives committee investigating the Capitol attack has been holding televised hearings to present its findings to the public. The AP-NORC poll was conducted after the first five hearings.
Overall, 48% of Americans think Trump should be charged with a crime for his role in the events of Jan. 6, 2021, while 31% say no, and 20% say they don't know enough. Views are highly partisan with 86% of Democrats in support of criminal charges and 68% of Republicans against them.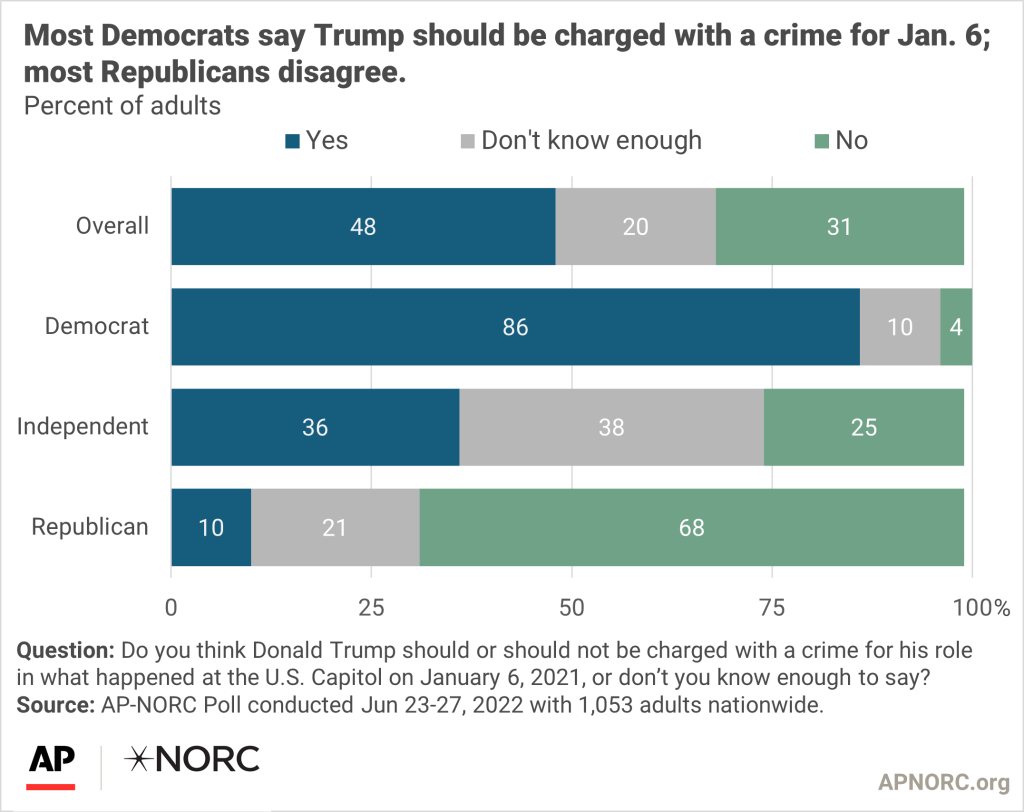 Overall, 56% of Americans followed news about the Jan. 6 hearings, including 75% of Democrats and 42% of Republicans. Less than half the country watched or listened to the hearings, with Democrats more than twice as likely as Republicans to do so (58% vs. 27%).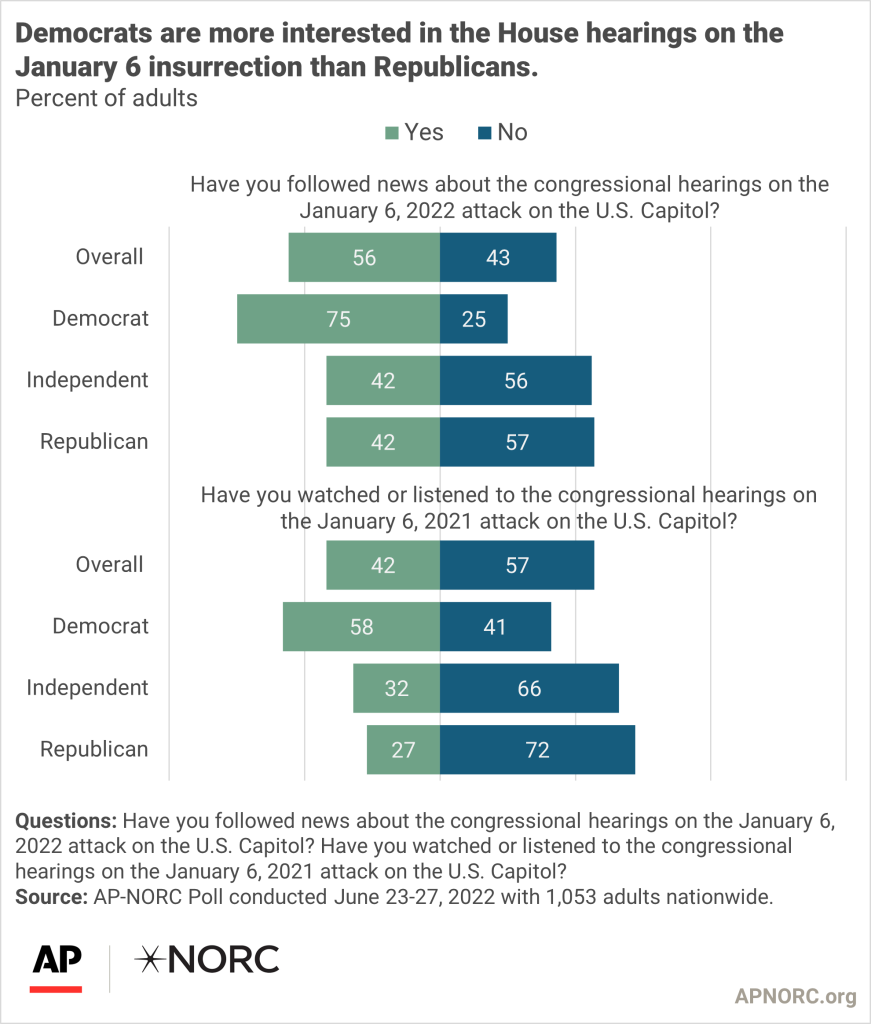 Opinions about the culpability for the Jan. 6 uprising have changed very little since last December and are highly partisan. Large majorities of Democrats say the rioters themselves and Trump bear a great deal of responsibility for the insurrection, while few Republicans agree.
Overall, the public assigns less blame to either Republicans or Democrats in Congress. Still, nearly half of Democrats say Congressional Republicans bear a great deal of responsibility, up from 40% last December.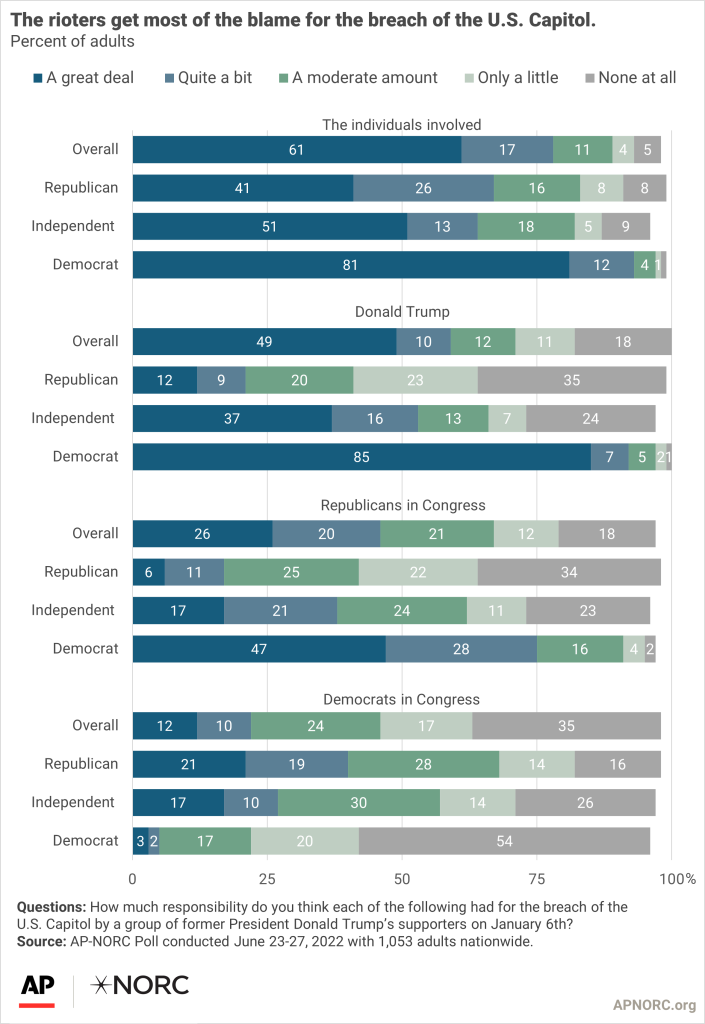 The nationwide poll was conducted June 23-27, 2022 using the AmeriSpeak® Panel, the probability-based panel of NORC at the University of Chicago. Online and telephone interviews using landlines and cell phones were conducted with 1,053 adults. The margin of sampling error is +/- 4.0 percentage points.