August 26, 2021
With many employers considering back-to-office plans amidst the delta surge, 50% of working Americans1 favor requiring employees working in person at their workplace to be fully vaccinated against COVID-19. Just about as many, 52%, support a requirement for employees working in person at their workplace to wear face masks.
In addition, most Americans support vaccination requirements for health care workers, teachers, workers who interact with the public, members of the military, and government workers.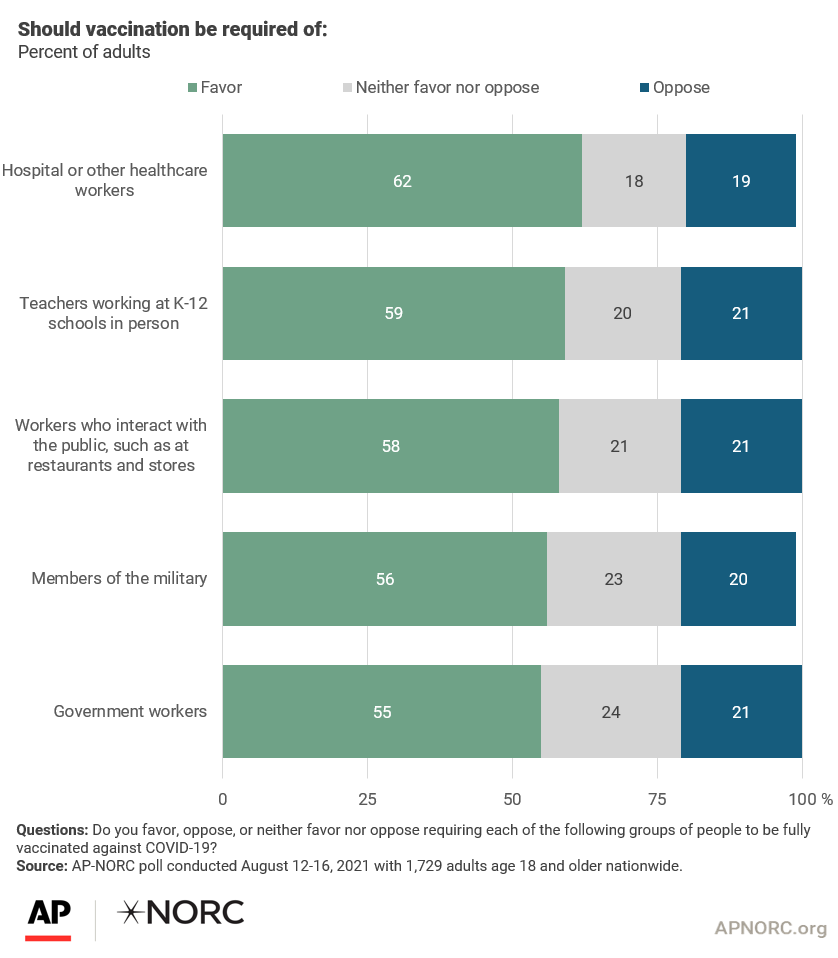 As employers continue to respond to the pandemic, 67% percent of American workers are very or somewhat satisfied with their current job, while 15% are dissatisfied. Those with higher incomes are more satisfied with their job, with 78% of those with incomes above $100,000 saying they are satisfied compared to 66% of those with incomes between $50,000 and $100,000, and 60% of those with incomes below $50,000.
Most workers say competitive wages, communicated updates on company practices, and meeting public health guidelines are extremely or very important. A majority also consider it important for employers to offer flexibility for parents and caregivers, expanded health care benefits and paid sick leave, and flexible schedules and work from home options for all workers.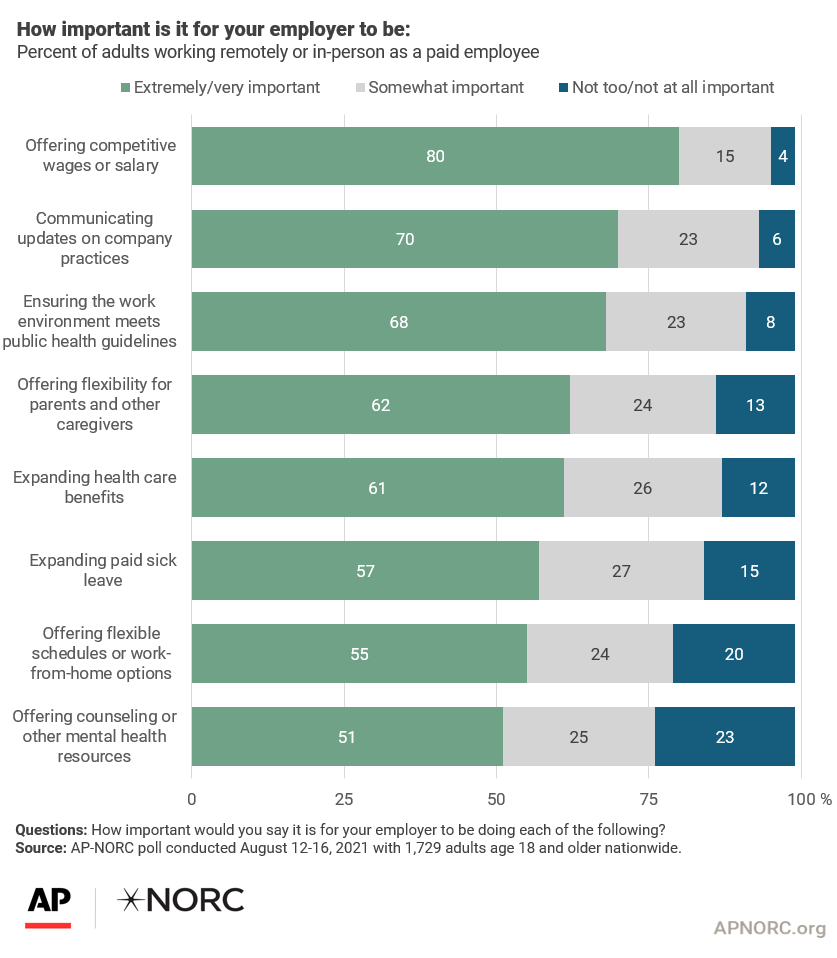 Thirty-nine percent of workers report that their employer has increased flexibility in work arrangements and schedules since the start of the pandemic. Those who are more affluent, better educated, and currently working from home are more likely to experience that flexibility. A majority say their wages and benefits have stayed about the same.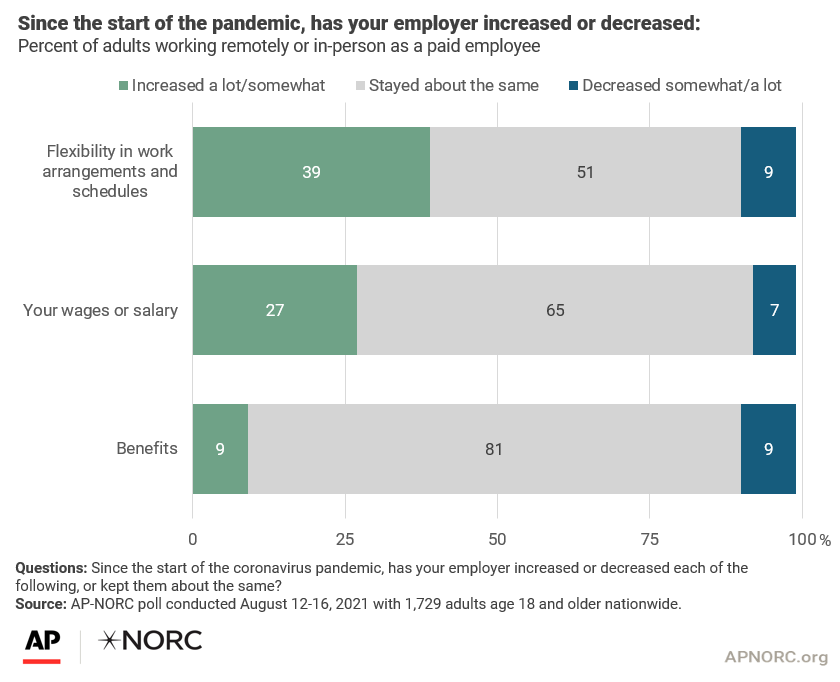 The nationwide poll was conducted August 12-16, 2021 using the AmeriSpeak® Panel, the probability-based panel of NORC at the University of Chicago. Online and telephone interviews using landlines and cell phones were conducted with 1,729 adults. The margin of sampling error is +/- 3.2 percentage points.
---
1Working Americans includes adults who are paid employees working either remotely or in-person, N=897.