September 30, 2021
As businesses across the country navigate return to office plans, half of Americans approve of the Biden administration's plan to mandate that most U.S. workers either get vaccinated against COVID-19 or get tested regularly, and a third disapprove. Sixty-four percent of vaccinated adults support the vaccine and testing requirements compared to just 14% of unvaccinated adults. Remote workers are more likely to support vaccine and testing requirements than employees working in person. And there's the usual partisan division regarding COVID-19 and vaccines. A large majority Democrats approve of the plan and a large majority of Republicans disagree.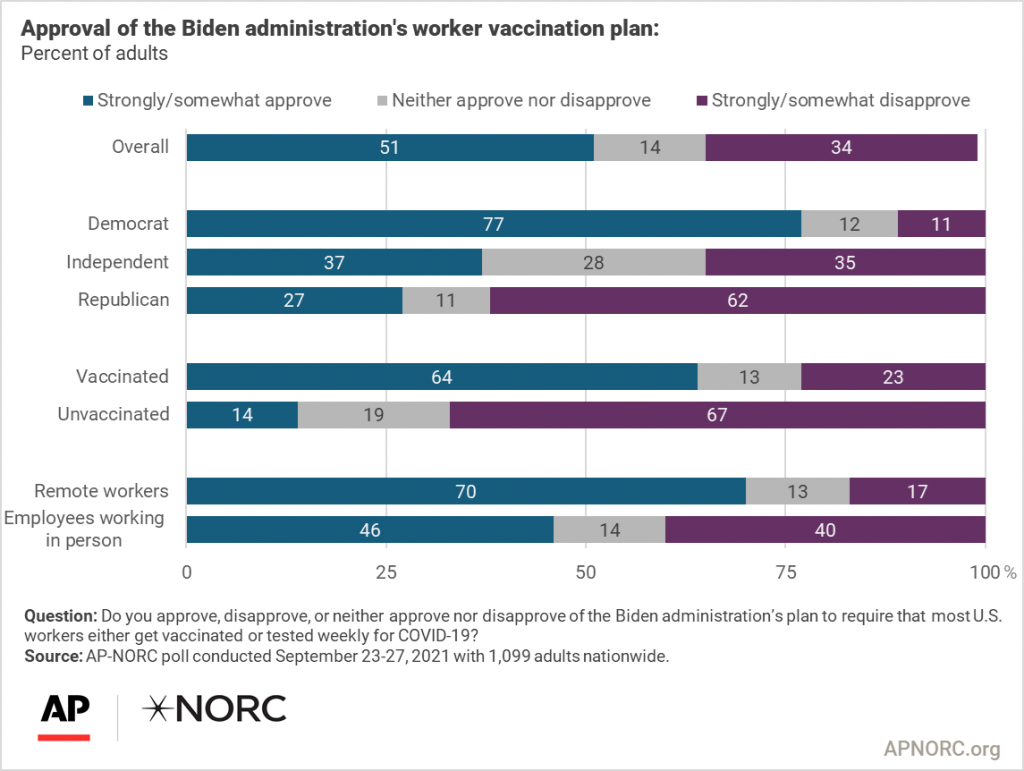 Approval of Biden's overall handling of the coronavirus pandemic is up slightly from August but remains lower compared to previous months.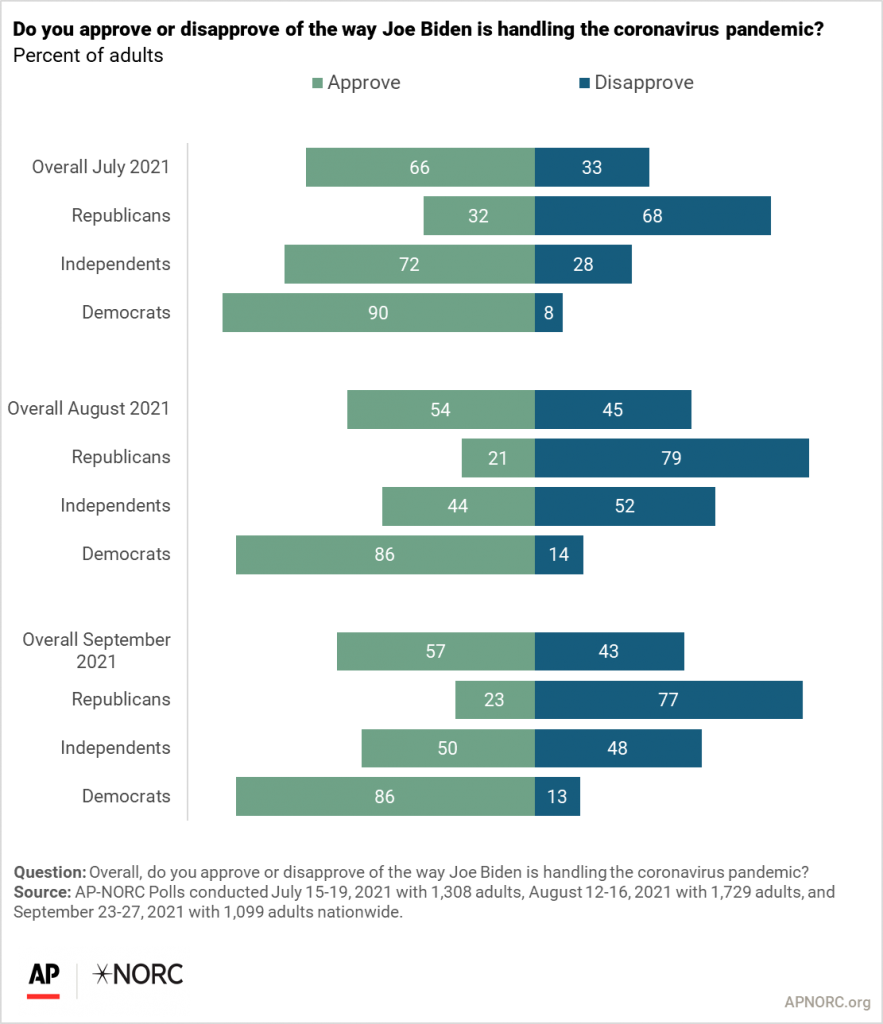 While worries about the COVID-19 virus have decreased since last month, they remain higher than earlier in the summer, with a third of Americans saying that they are extremely or very worried that they or someone in their family might be infected with COVID-19.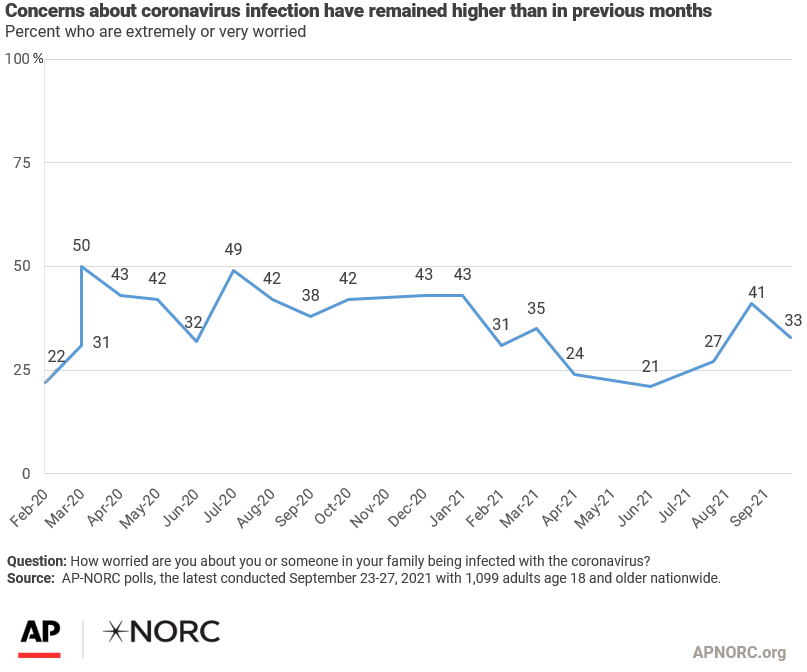 Most Americans are at least somewhat confident that the COVID-19 vaccines will be effective against new variants. This is largely unchanged since June. Democrats, older Americans, and the vaccinated remain more confident than other Americans. Men are more confident than women.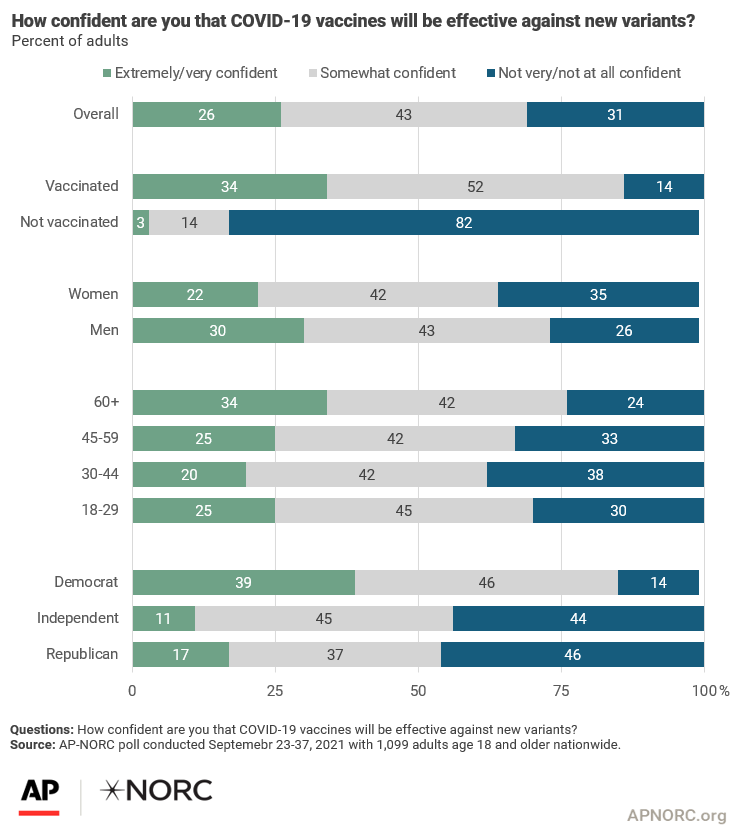 More Americans trust health professionals than any other source of information about coronavirus vaccines, but many also trust government institutions, particularly the CDC and the FDA. Fewer have a high amount of trust in Joe Biden, pharmaceutical companies, or the news media. Democrats and people who are vaccinated are more likely to trust the information they receive from these sources.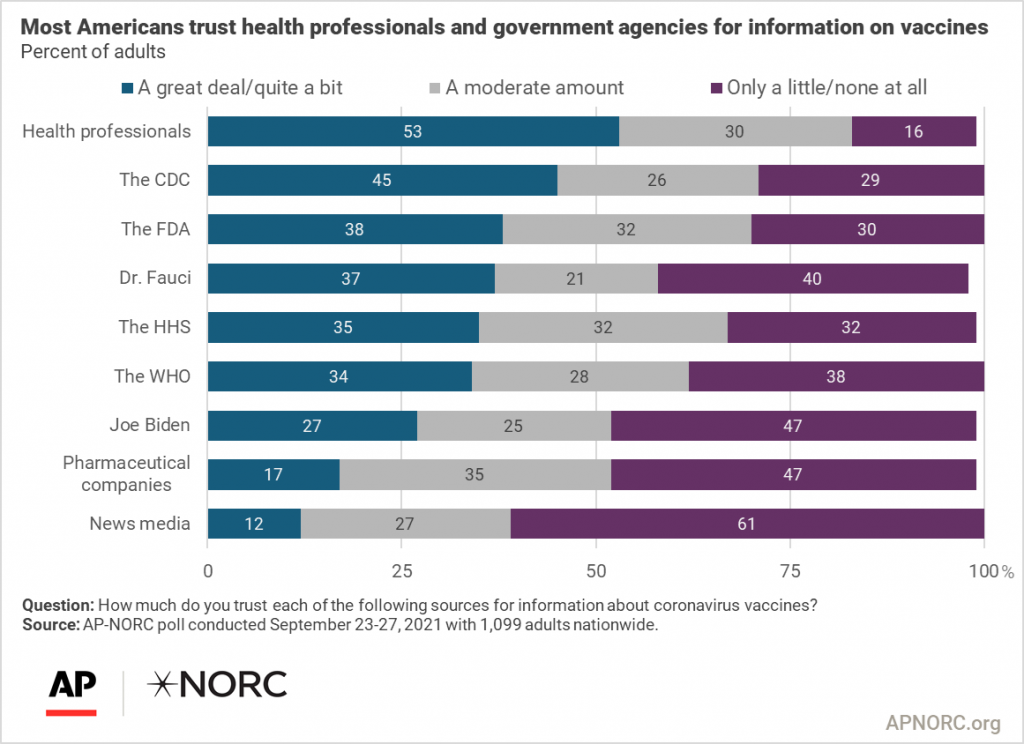 Overall, 76% of Americans report receiving at least one dose of a COVID-19 vaccine. Democrats, college graduates, and adults 60 and older are more likely to have been inoculated.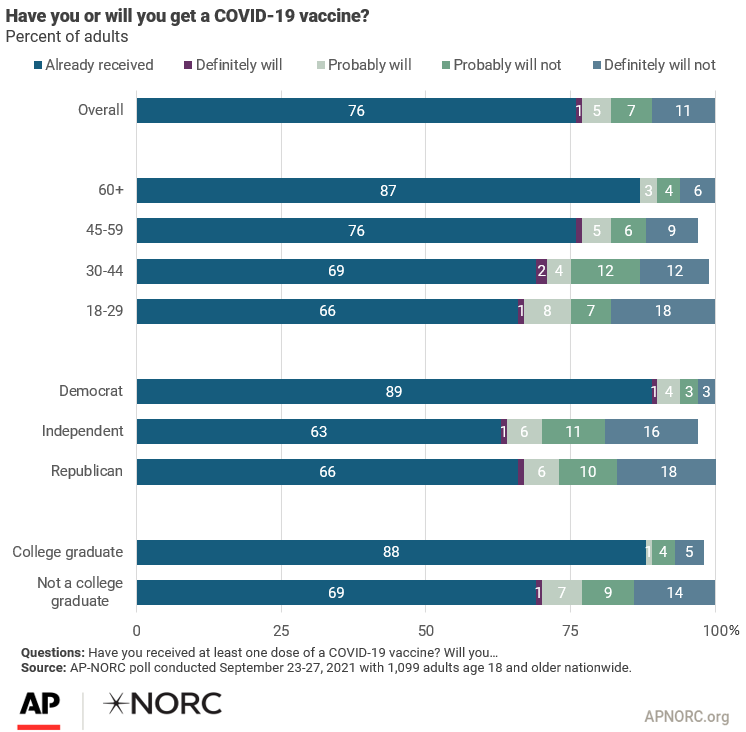 Following the CDC's recent approval of COVID-19 booster vaccines for older adults, those with underlying conditions, and those working in high-risk settings, 69% of Americans who have been vaccinated say they will definitely or probably get a booster, while another 1 in 5 are unsure.

More than half of Americans who have been vaccinated think that getting a vaccine booster is very important to protect themselves against COVID-19.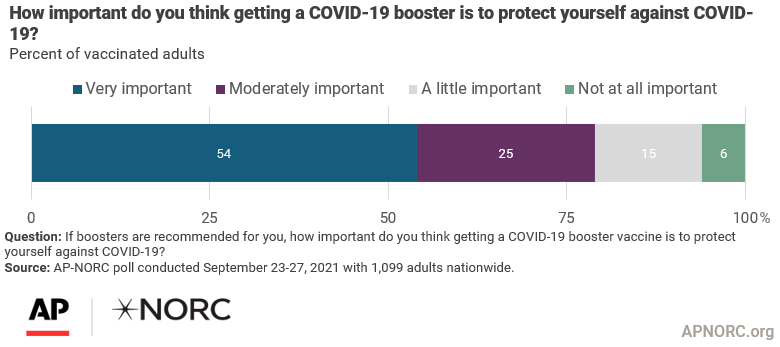 The nationwide poll was conducted September 23-27, 2021 using the AmeriSpeak® Panel, the probability-based panel of NORC at the University of Chicago. Online and telephone interviews using landlines and cell phones were conducted with 1,099 adults. The margin of sampling error is +/- 4.2 percentage points.
Suggested Citation: AP-NORC Center for Public Affairs Research. (September, 2021)."Half support vaccine mandates amidst Delta surge" [apnorc.org/half-support-vaccine-mandates-amidst-delta-surge]