October 12, 2023
Many adults sympathize with the United Auto Workers who are striking against large automakers and a majority endorse their demand for higher pay. Half the public believes labor unions benefit U.S. workers generally, while a third think they help the overall U.S. economy. Opinions are divided over their impact on U.S. businesses.
The public leans towards trusting Democrats over Republicans on American workers' issues. However, they are more inclined to disapprove than approve of both President Biden and Donald Trump's handling of the labor dispute.
Few adults are more sympathetic to the automakers than the striking workers. Thirty-six percent sympathize with striking autoworkers, 26% are sympathetic toward both sides, and 27% sympathize with neither side. Only 9% sympathize more with the automakers. There is more support for the UAW from Democrats than Republicans or independents.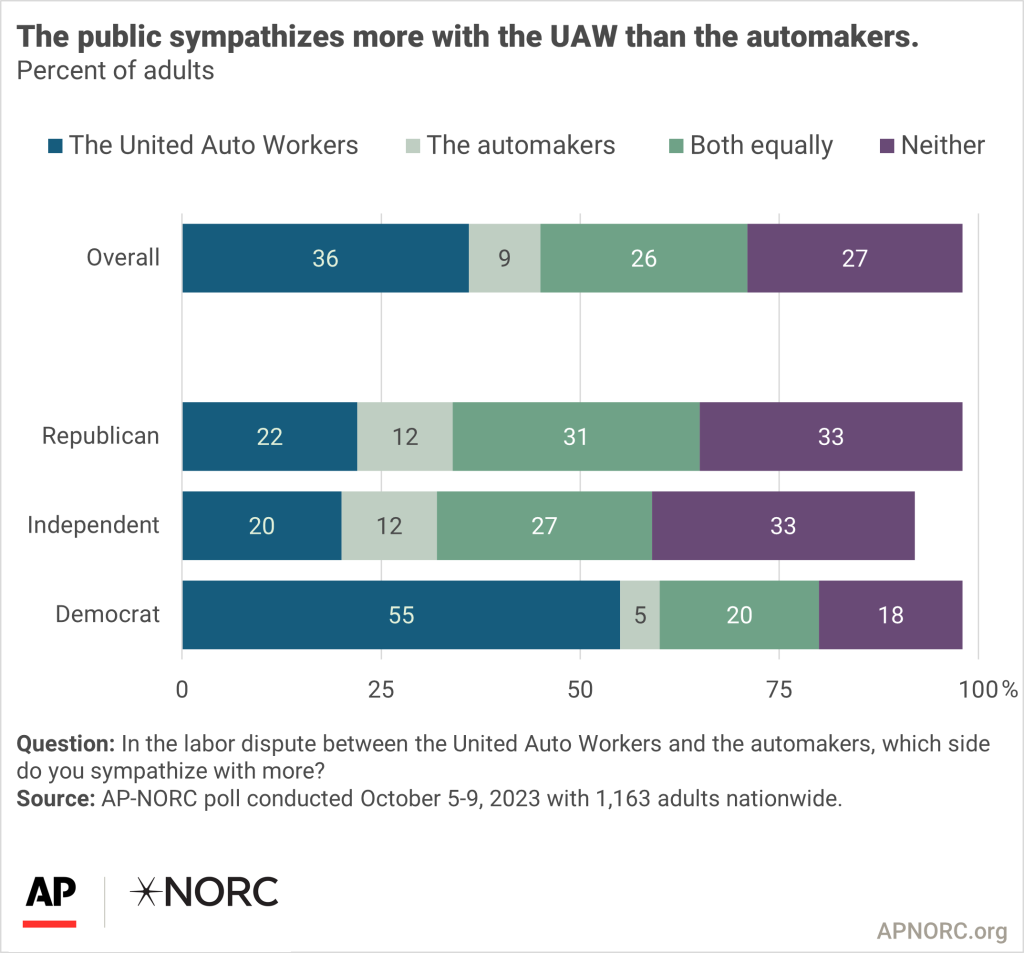 Most Americans see labor unions as organizations that do more to help than hurt U.S. workers, but they are less likely to say unions help the U.S. economy as a whole or U.S. businesses.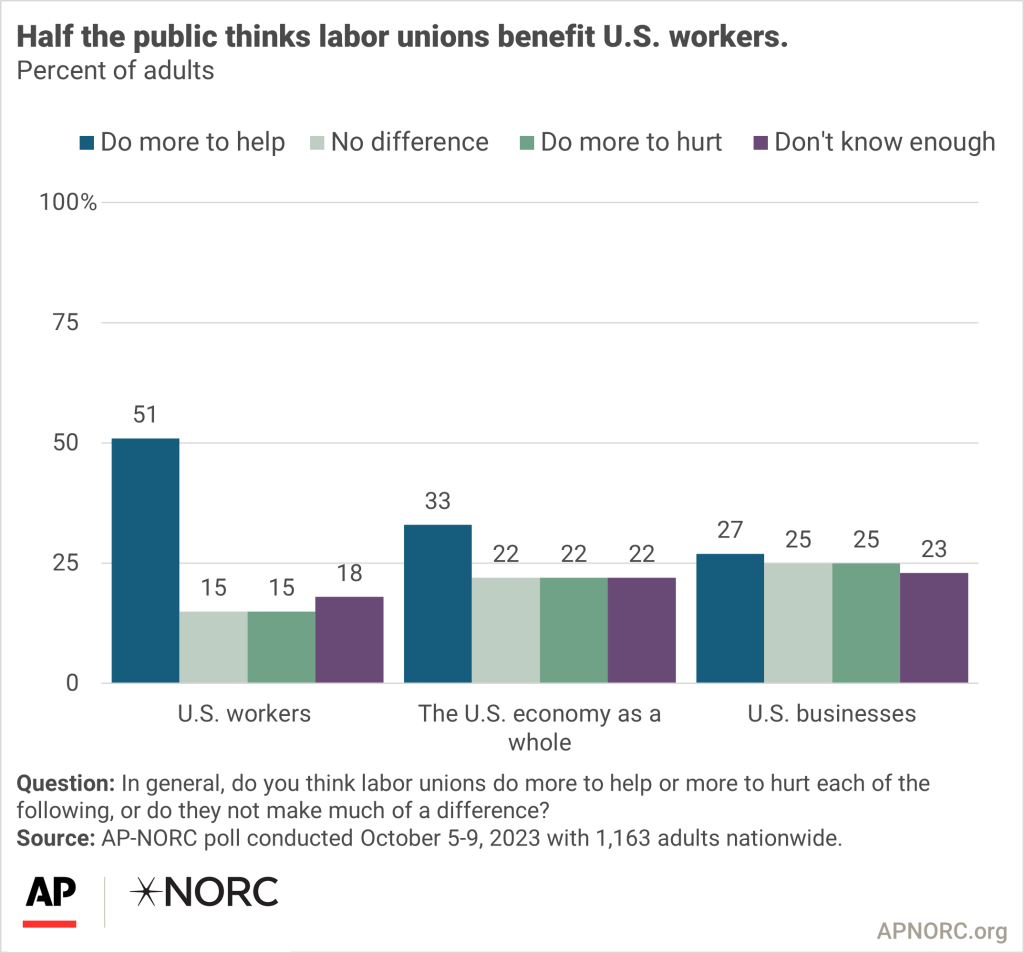 Most agree that higher wages for autoworkers would be a good thing. About a third support a four-day work week for these union members and mandating the use of union labor for electric vehicles and their parts.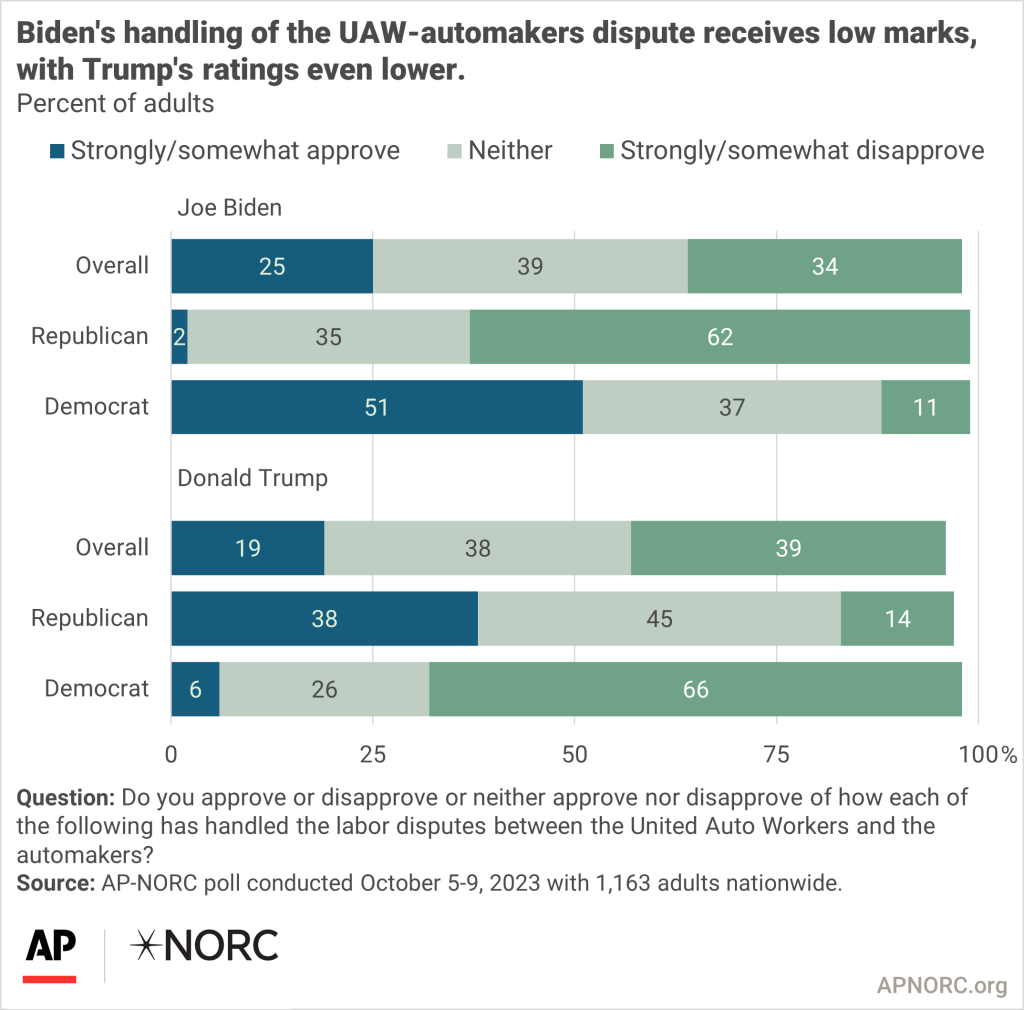 Democrats are more likely than Republicans to say all the union demands would be a good thing. Eighty percent of Democrats support a pay hike for autoworkers compared with 45% of Republicans. Democrats are also more likely than Republicans to favor a four-day work week (49% vs 28%), requiring union labor for electric vehicle production (48% vs 23%), and limiting the use of temporary workers (36% vs 24%).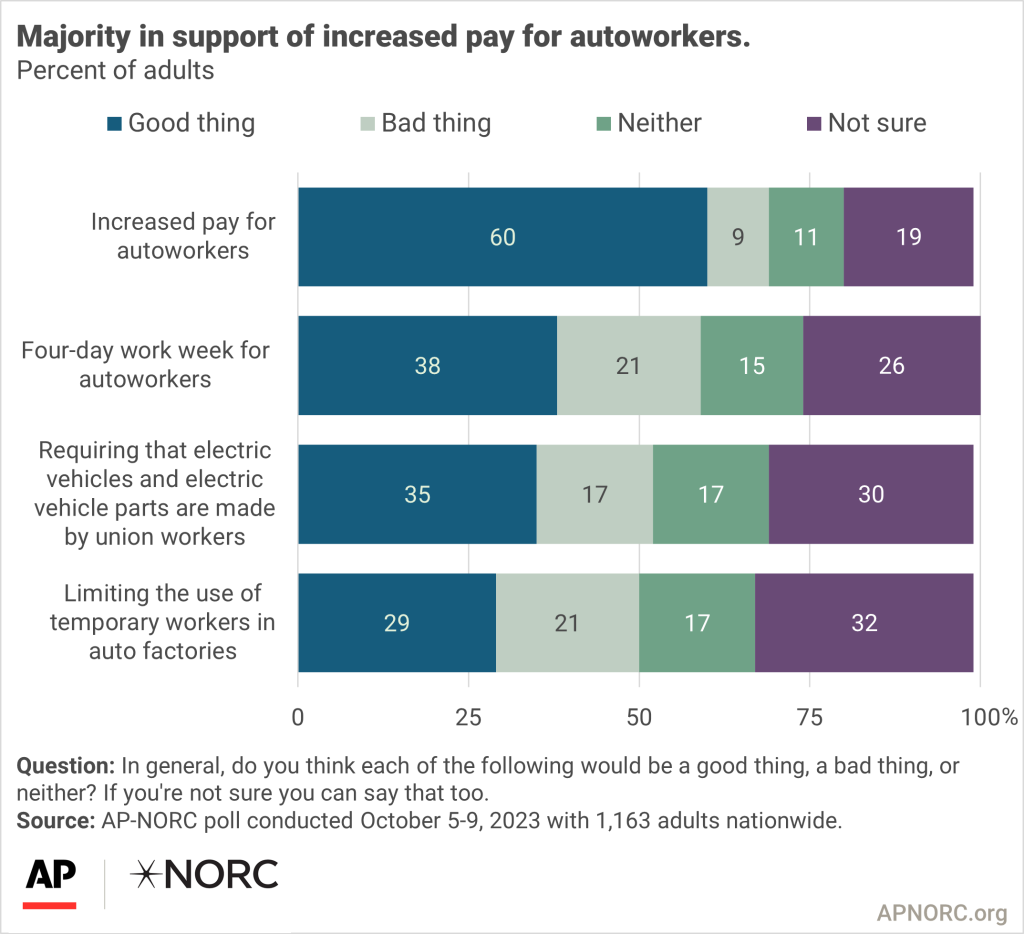 The nationwide poll was conducted October 5-9, 2023 using the AmeriSpeak® Panel, the probability-based panel of NORC at the University of Chicago. Online and telephone interviews using landlines and cell phones were conducted with 1,163 adults. The margin of sampling error is +/- 3.9 percentage points.