December 21, 2020
As a year marked by a pandemic, economic uncertainty, and a divisive election comes to a close, few Americans are feeling festive during the holiday season. Just 22% of Americans feel very or extremely festive this year, down from 49% one year ago.
Although more Americans are experiencing positive emotions than negative ones during this holiday season, they are less likely to report feeling gratitude, generosity, or festiveness compared with a year ago.
About 1 in 5 are feeling very or extremely lonely or sad during the holidays, about the same as last year. Though more people report at least moderate levels of loneliness or sadness this year compared to last year.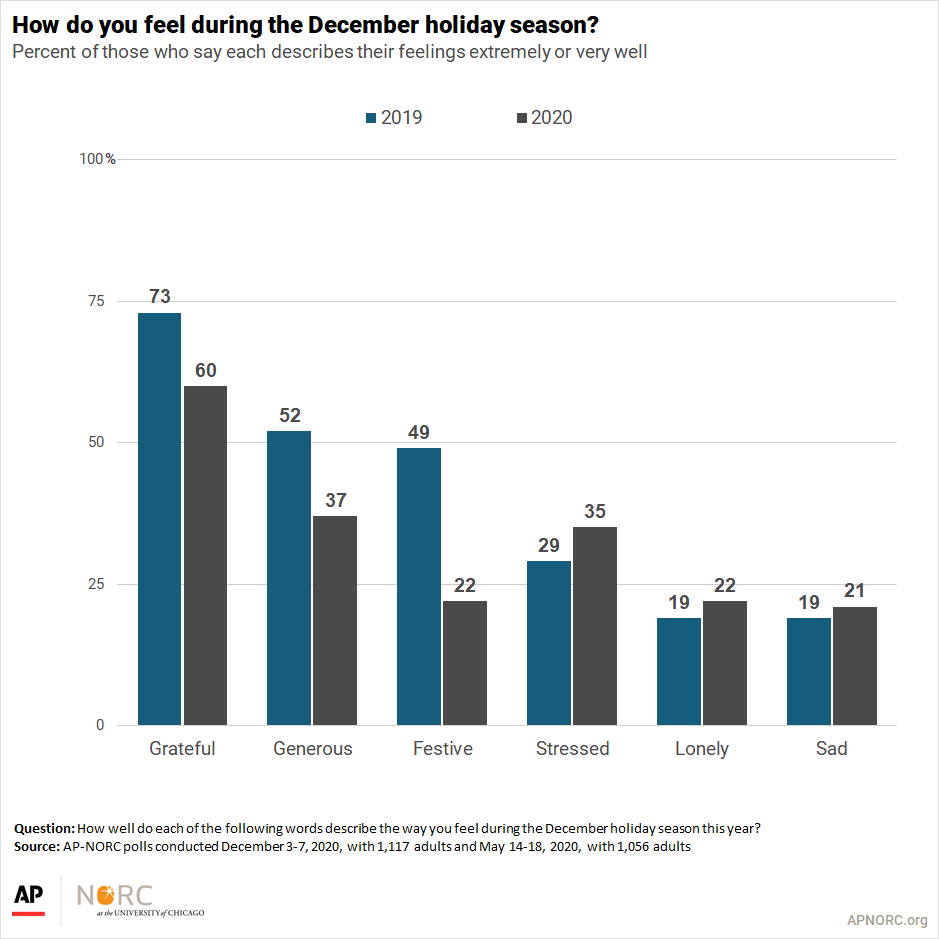 The nationwide poll was conducted December 3-7, 2020 using the AmeriSpeak® Panel, the probability-based panel of NORC at the University of Chicago. Online and telephone interviews using landlines and cell phones were conducted with 1,117 adults. The margin of sampling error is +/- 3.9 percentage points.
Suggested Citation: AP-NORC Center for Public Affairs Research. (December, 2020)."Many remain doubtful about getting COVID-19 vaccine." https://apnorc.org/projects/many-remain-doubtful-about-getting-covid-19-vaccine/