April 20, 2023
About half of the public believe former President Donald Trump has done something illegal regarding his alleged interference in Georgia's vote count during the 2020 presidential election. And another 12% feel his actions were unethical, but not illegal. In the New York case for which he has been indicted for allegedly attempting to cover up hush money payments made to a woman who had claimed to have had an affair with him, the public is more closely divided about whether his actions were illegal (41%) or legal but unethical (33%).
Democrats are more likely to describe Trump's actions as illegal compared to Republicans with regard to the alleged interference in the Georgia vote count and the hush money payments, as well as his role in the events at the U.S. Capitol on Jan. 6, 2021 and the discovery of classified documents at his Florida home.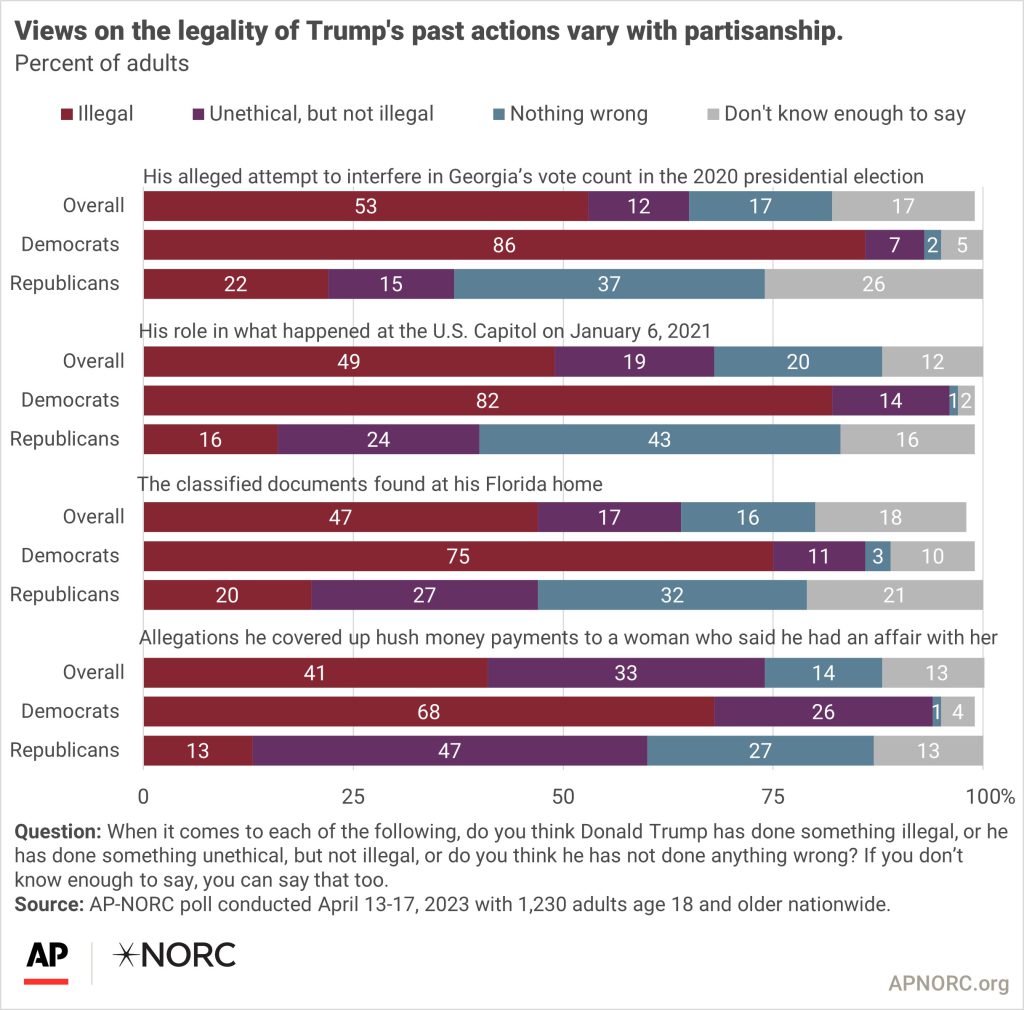 Most adults say the indictment of Trump in the New York case is justified, yet most also regard his prosecution as politically motivated. Views on both issues are strongly connected to partisanship.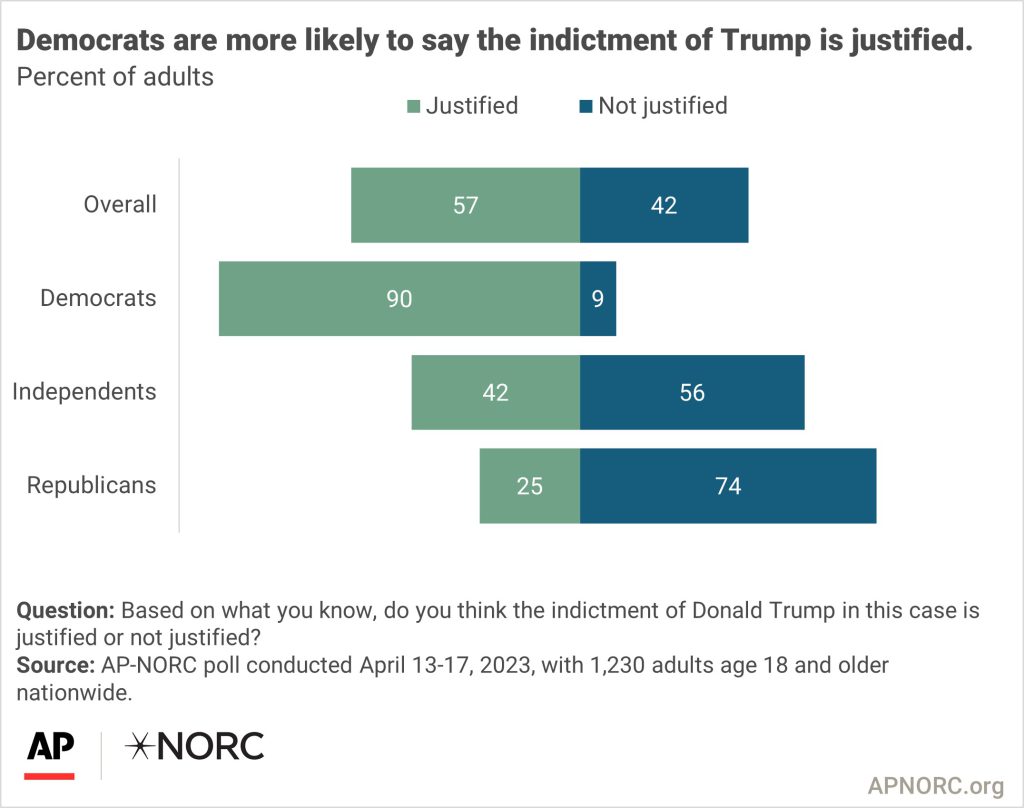 The public is closely divided when it comes to what the indictment of Trump says about the nation's democratic system. Twenty-nine percent view the indictment as a signal that the county's democratic systems are work well; 34% that they are working poorly. Again, there are strong partisan differences.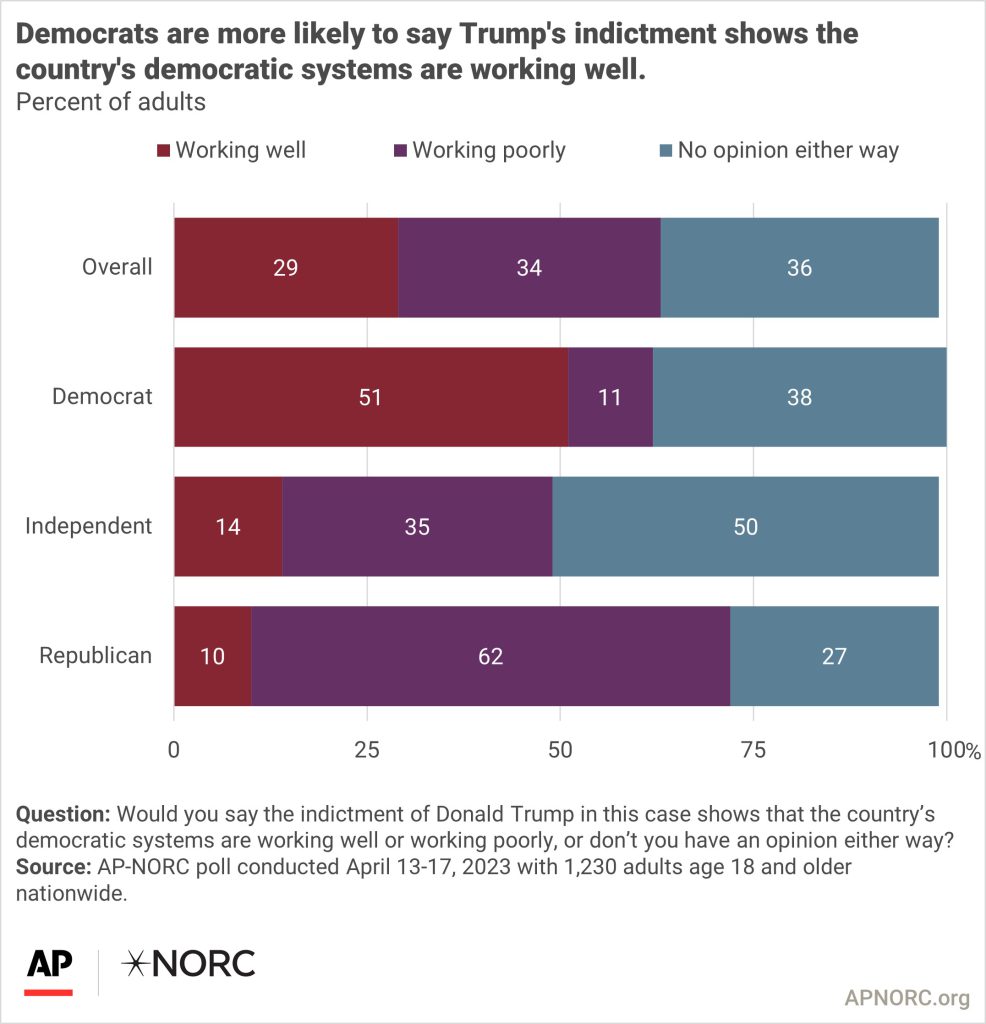 While 70% do not want Trump to run for president in 2024, 55% of Republicans would like to see him run for re-election. And 71% of Republicans would at least probably support him if he were the party's nominee in 2024.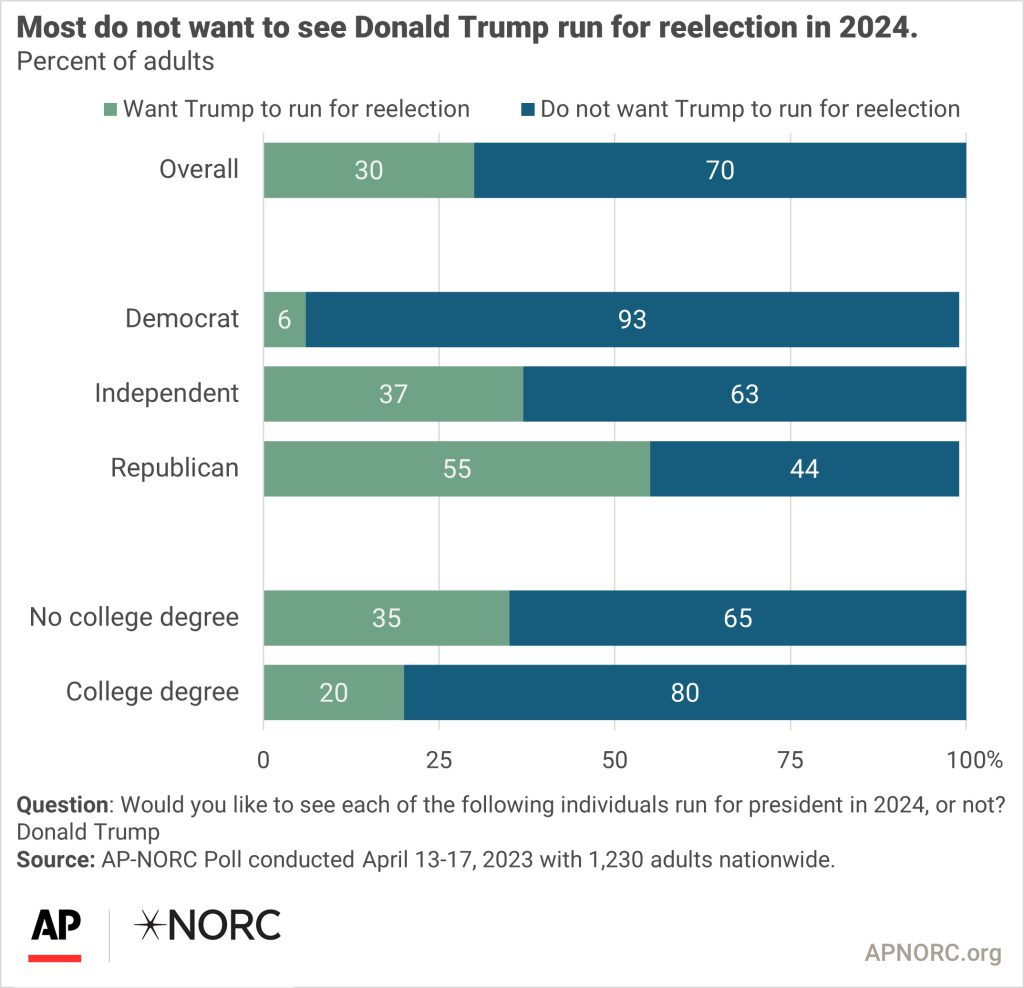 Views of possible 2024 presidential candidates are highly partisan. Among Democrats, 81% say they have a favorable opinion of Joe Biden. Among Republicans, 68% have a favorable view of Trump, 63% have a favorable view of Ron DeSantis, and 53% have a favorable view of former Vice President Mike Pence. About half the public is unfamiliar with Nikki Haley, and there is even less knowledge about Tim Scott, Asa Hutchinson, or Vivek Ramaswamy.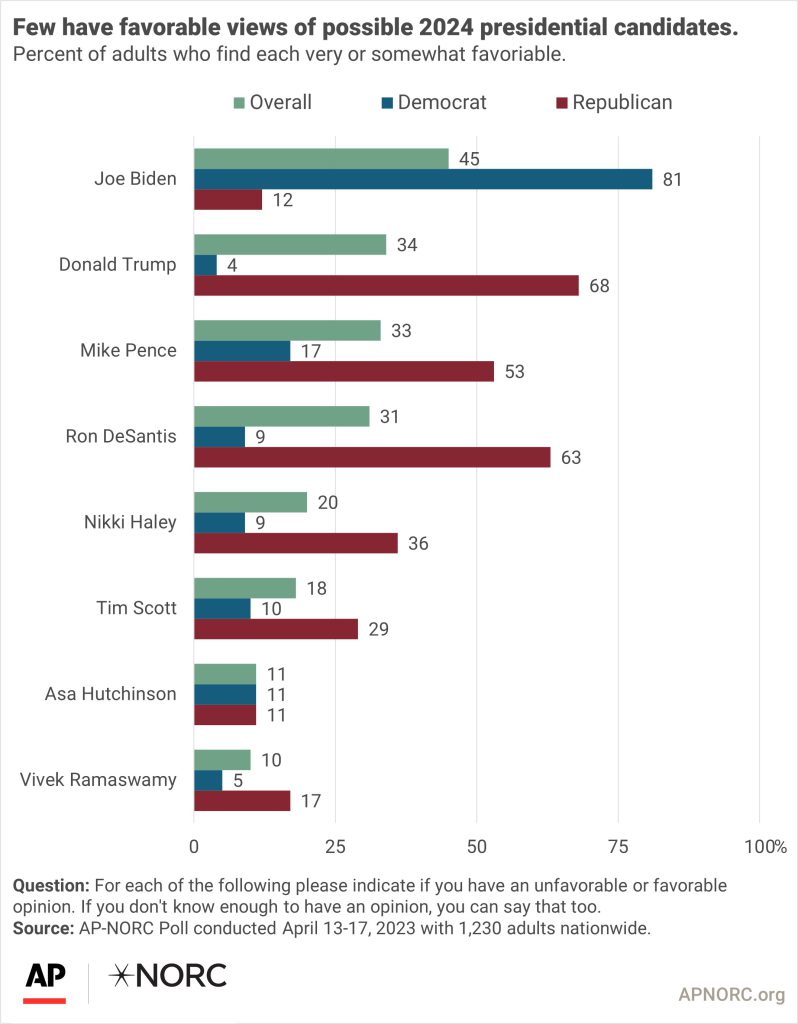 The nationwide poll was conducted April 13-17, 2023, using the AmeriSpeak® Panel, the probability-based panel of NORC at the University of Chicago. Online and telephone interviews using landlines and cell phones were conducted with 1,230 adults. The margin of sampling error is +/- 3.9 percentage points.