Most Americans say they are likely to participate in the 2020 Census, though there is some doubt that the U.S. Census Bureau will keep their personal information confidential. The public is fairly familiar with the decennial census, a count of every person living in the United States every 10 years, mandated by the U.S. Constitution. The census determines the allocation of federal spending and how many congressional seats each state gets.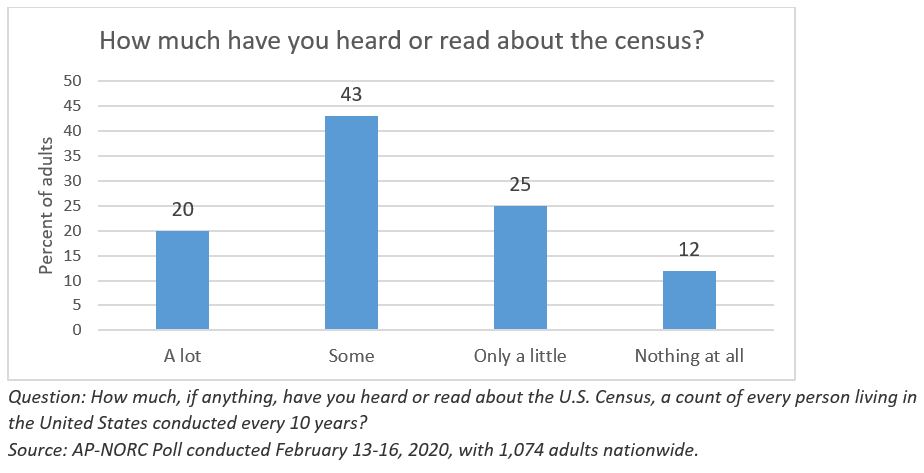 The 2020 Census started last month in a remote part of rural Alaska, and the rest of the nation will start receiving the questionnaire in March. Seventy percent of the public say they are extremely or very likely to participate in the census, and another 20% are somewhat likely. Older and highly educated adults are more likely to say they will participate than younger adults and those without college degrees.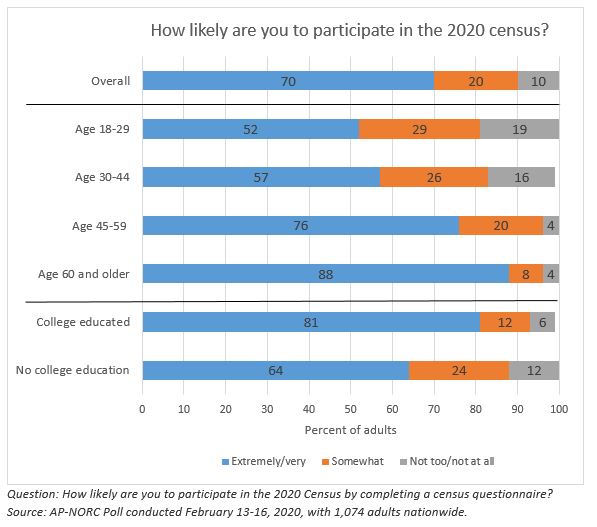 For the first time, the U.S. Census Bureau is encouraging participants to fill out the form online, although they can still answer the questions by telephone or by returning a paper form. Nearly half of those who are likely to participate expect to compete the questionnaire online. Older Americans are more likely to say they will mail in a paper questionnaire.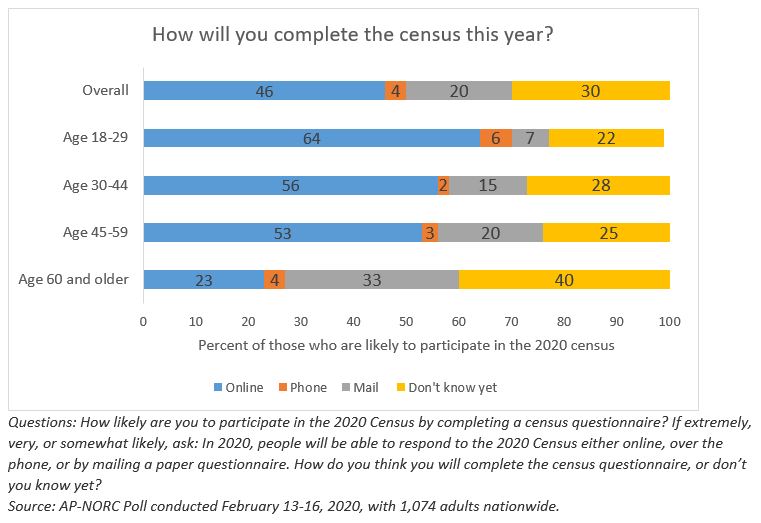 Fifty-seven percent consider it important to be counted in the census, while 24% say it is moderately important. Eighteen percent say it's not important to them. Older Americans are more inclined to regard being counted in the census as important.
Overall, 24% of Americans have a great deal of confidence in the people who run the Census Bureau. And 31% have a high degree of confidence in the Census Bureau's ability to keep their personal data private.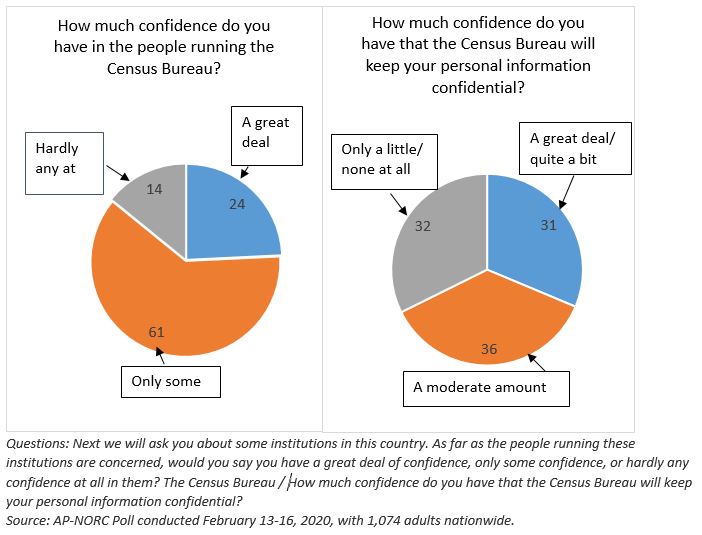 The nationwide poll was conducted February 13-16, 2020, using the AmeriSpeak® Panel, the probability-based panel of NORC at the University of Chicago. Online and telephone interviews using landlines and cell phones were conducted with 1,074 adults. The margin of sampling error is plus or minus 4.2 percentage points.