May 10, 2021
President Biden continues to enjoy widespread job approval, as well as approval of his handling of the coronavirus pandemic and healthcare. The public is less positive about his handling of immigration and gun policy. And 54% say things in this country are going in the right direction, the highest since 2017; 44% think the country is heading in the wrong direction.
Views of the country and the president are colored by partisanship.
Less than a quarter of Republicans approve of Biden's general job performance, and even fewer tend to support his immigration, gun, economic, or foreign policies. However, 47% of Republicans approve of how Biden is handling the pandemic, and 29% support his management of health care in general.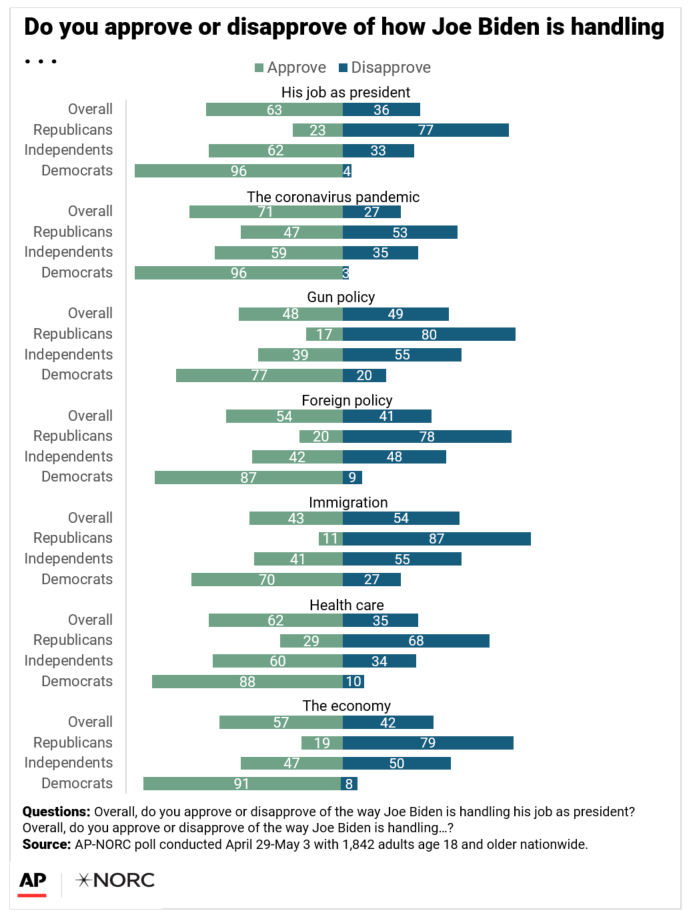 American are growing more optimistic about the direction of the country, with 54% of Americans saying things in the country are heading in the right direction and 44% saying they are headed in the wrong direction. While the vast majority of Democrats (84%) think things are heading in the right direction, only 20% of Republicans agree.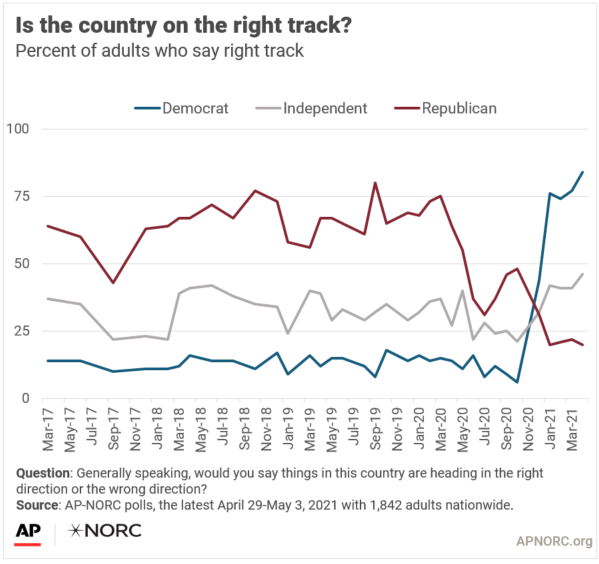 The nationwide poll was conducted April 29-May 3, 2021 using the AmeriSpeak® Panel, the probability-based panel of NORC at the University of Chicago. Online and telephone interviews using landlines and cell phones were conducted with 1,842 adults. The margin of sampling error is +/- 3.2 percentage points.
AP-NORC Center for Public Affairs Research. (May, 2021)."Biden continues to hold on to high approval ratings." [apnorc.org/projects/Biden-continues-to-hold-on-to-high-approval-ratings/]