December 20, 2021
The COVID-19 pandemic put a damper on holiday celebrations last year. But even though the pandemic is far from over, Americans are looking forward to making merry with friends and family this December.
Americans were just as likely to give presents the past two years as they are this holiday season. Americans' plans to celebrate with friends, family, and co-workers and travel by car for the holidays are back up to pre-pandemic levels.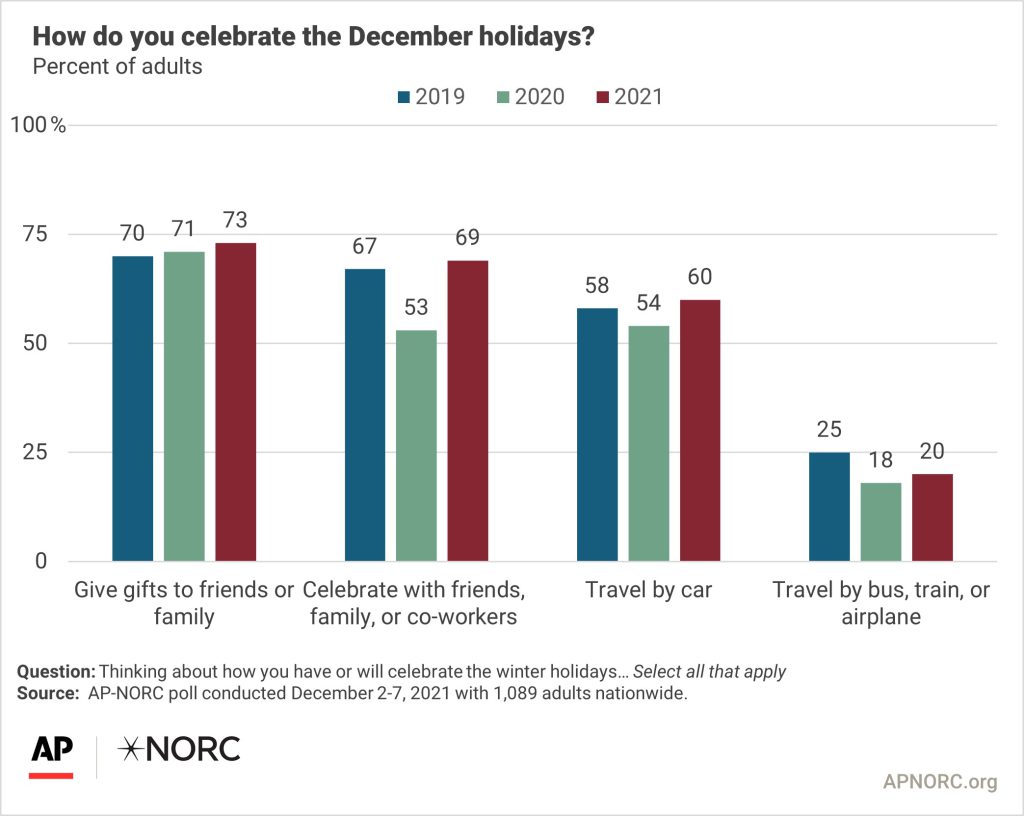 Although 73% of Americans expect to give presents to friends and family, high prices and supply shortages are making it more difficult for many. About 4 in 10 are finding it harder to afford what they'd like to buy or even find the gifts they'd like to buy. Fifty-eight percent of Americans are finding holiday gift prices higher than usual.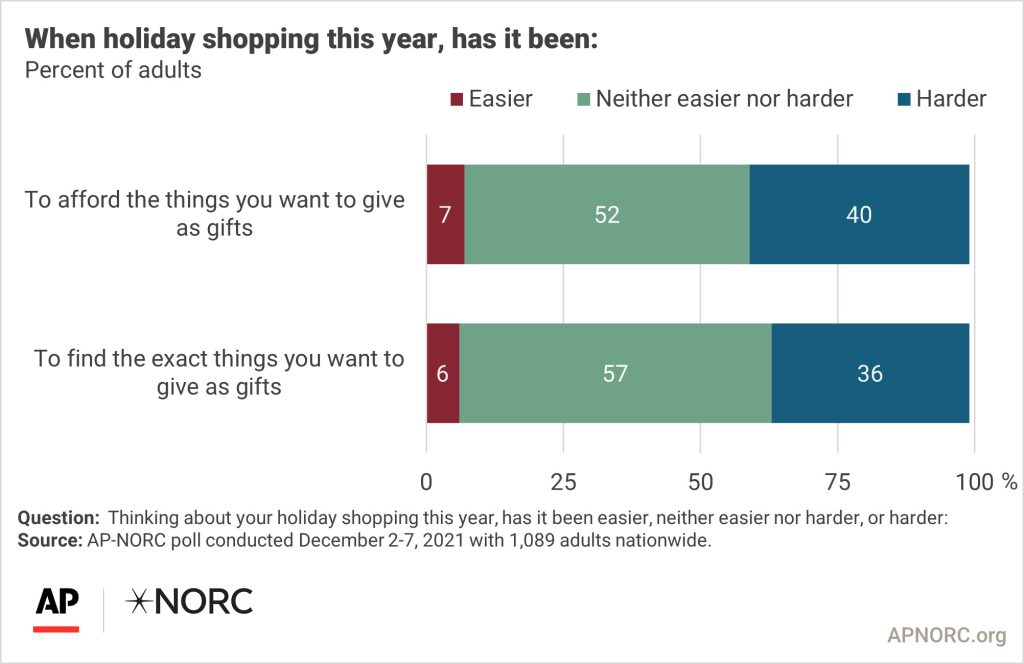 The nationwide poll was conducted December 2-7, 2021 using the AmeriSpeak® Panel, the probability-based panel of NORC at the University of Chicago. Online and telephone interviews using landlines and cell phones were conducted with 1,089 adults. The margin of sampling error is +/- 4.1 percentage points.