December 13, 2022
Many adults are feeling the impacts of inflation on their holiday celebrations this year. Most say they have experienced higher-than-usual prices in recent months for groceries, gas, electricity, and holiday gifts. The public was already feeling the impacts of inflation back in December 2021, but the impacts are more widespread this holiday season.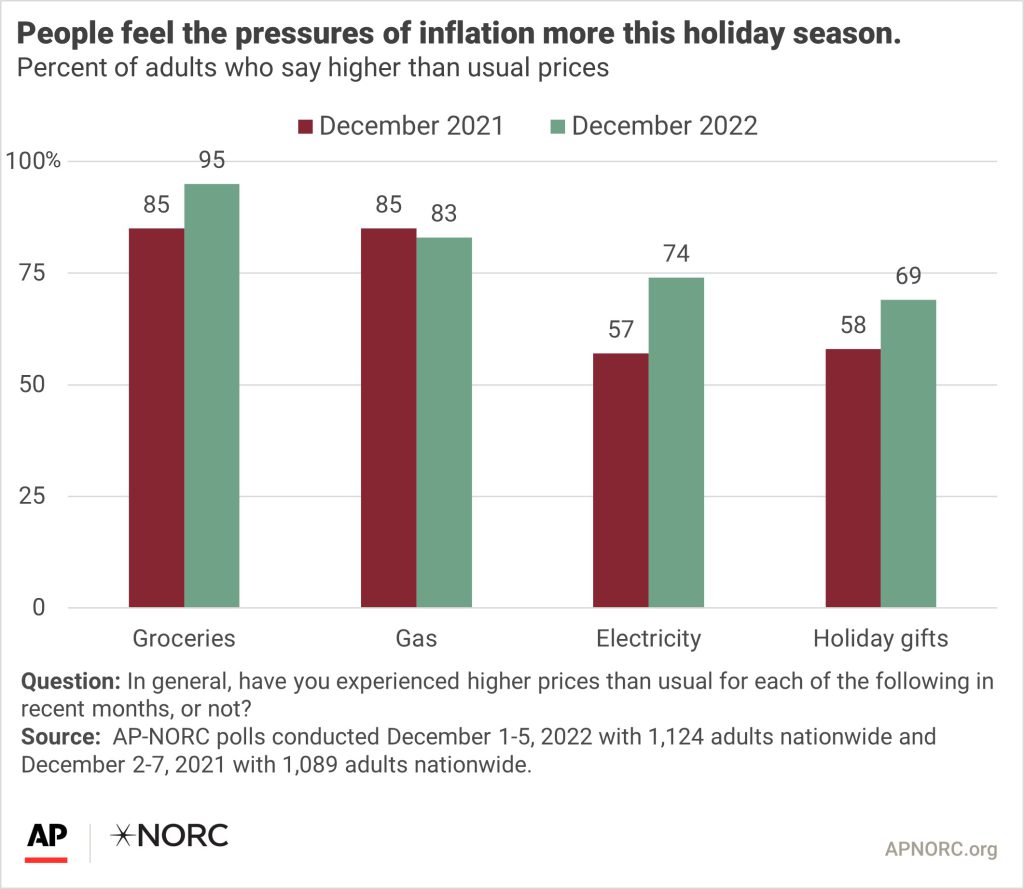 Supply chain problems are less of a concern than increasing prices. Most adults (56%) say it has gotten neither easier nor harder to find the exact things they want to give as holiday gifts. However, about as many are finding it harder to afford the things they want to give as gifts or to afford food for holiday meals.
There is more financial pressure this holiday season than in December 2021.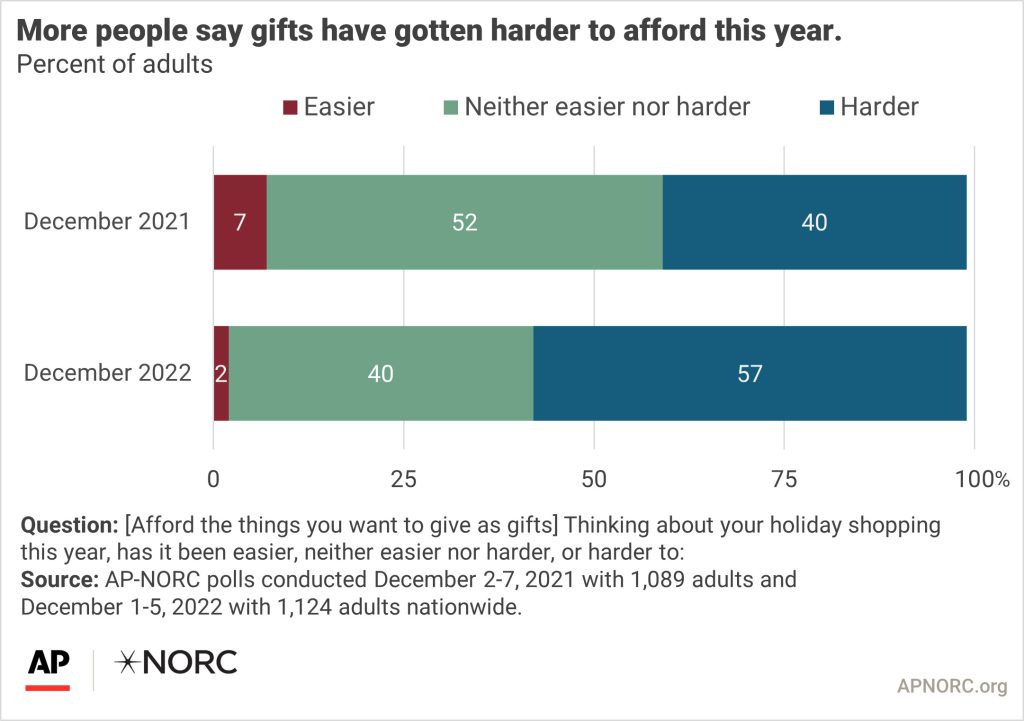 This is especially true for lower-income adults, who are more likely than higher-income adults to say holiday-related costs have become harder to afford.
These higher prices are affecting holiday spending. Of those who are finding it harder to afford holiday gifts this year, 91% are cutting back on their giving this year.
The nationwide poll was conducted December 1-5, 2022 using the AmeriSpeak® Panel, the probability-based panel of NORC at the University of Chicago. Online and telephone interviews using landlines and cell phones were conducted with 1,124 adults. The margin of sampling error is +/- 3.8 percentage points.