Few Americans have a high degree of trust in most of the country's institutions and leadership. Overall, 43% approve of how Trump is handling his job as president and 56% disapprove. Twenty percent approve of how Congress is handling its job, and 79% disapprove.
And when it comes to the country's political leaders, Republicans have a positive view of the president and vice president, while Democrats have a favorable opinion of Nancy Pelosi, the House majority leader. Democrats are critical of Mitch McConnell, the Senate majority leader, Republicans have mixed views.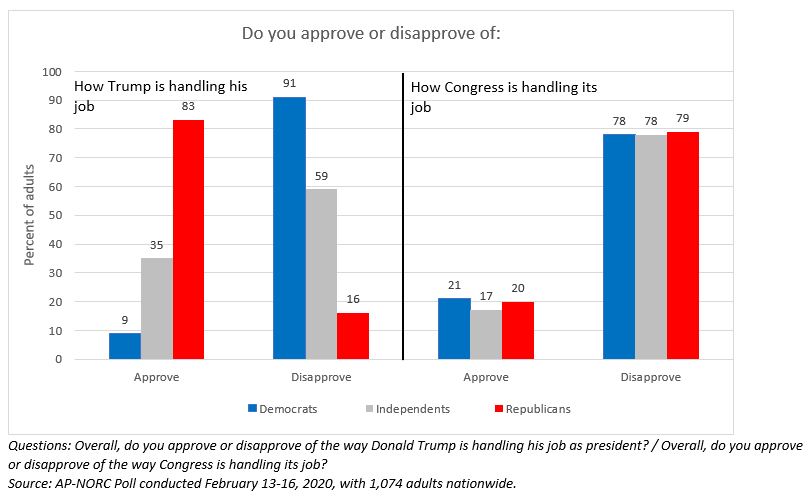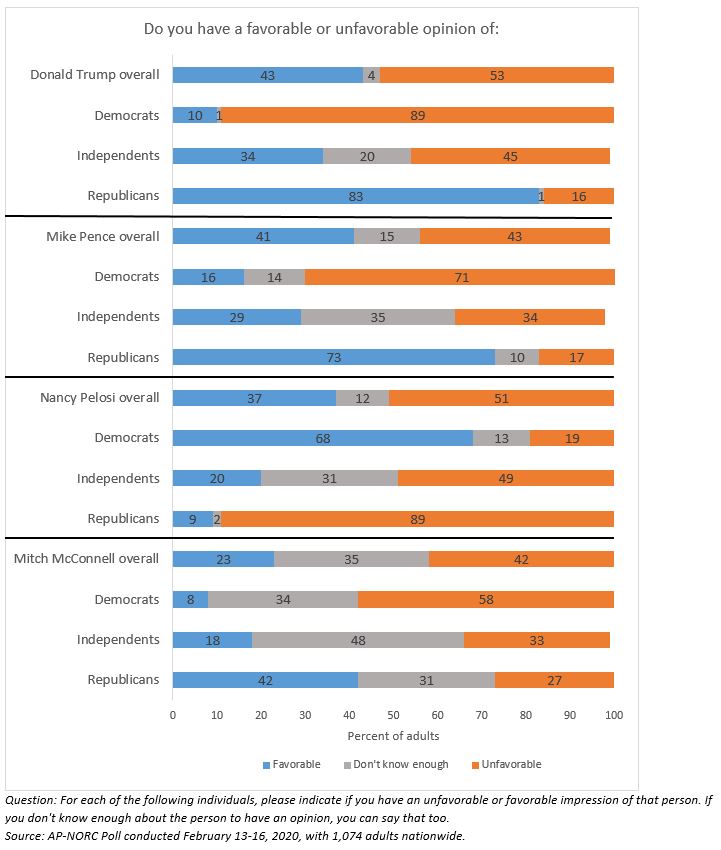 Few Americans express a great deal of confidence in the country's major institutions. From a list of 15 government and private institutions, only the military is viewed with a great deal of confidence by a majority of Americans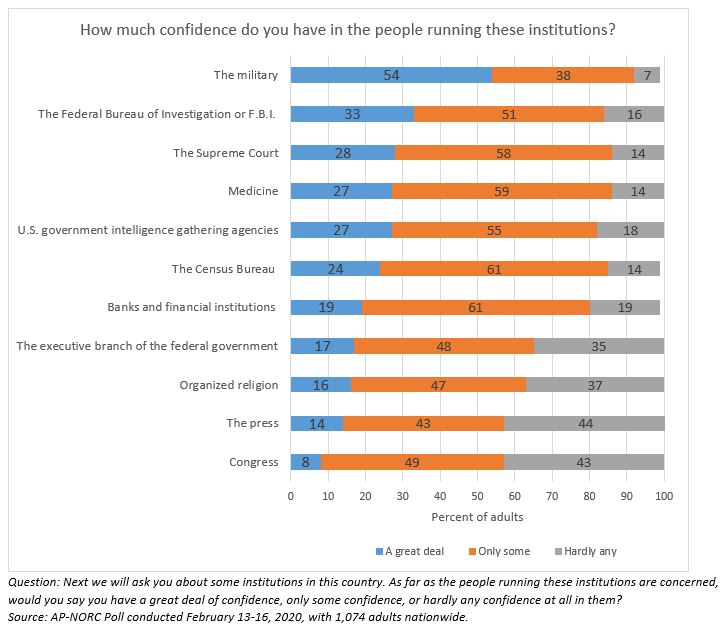 The nationwide poll was conducted February 13-16, 2020, using the AmeriSpeak® Panel, the probability-based panel of NORC at the University of Chicago. Online and telephone interviews using landlines and cell phones were conducted with 1,074 adults. The margin of sampling error is plus or minus 4.2 percentage points.